*Legacy Tree successfully uncovers the rich family history of a client seeking to learn more about his unique surname origins. Shared with client permission.
Paolo Zeppetelli contacted Legacy Tree Genealogists with a quest to learn more about his Italian heritage. The Zeppetelli name is not a particularly common surname in Italy, and he was curious to know of its origins. As he began collecting information, he concluded that uncovering the history behind the Zeppetelli surname origins would make the ideal gift for his father's upcoming 60th birthday.
Stories that circulated among the Zeppetelli family stated there was a branch of the family who were wealthy landowners in the region of Caserta in southern Italy, from the village of Alife. There was supposedly even a road named Via Zeppetelli about 20 minutes from Alife and Paolo was curious to find out if this road may have something to do with his family. His direct ancestors had owned land, a restaurant, hotel and a post office until some unfortunate circumstances caused the family to lose their status and wealth. Branches of the family left Italy and crossed the Atlantic to Canada, while others went to South America & the UK and the families gradually lost touch.
Paolo instructed the researchers at Legacy Tree to dive into his family history and learn more about his great-grandfather Mario Zeppetelli and his wife, Anna Ferrazza. Fortunately, there were many readily available records for Alife, and a large amount of information was found about the Zeppetelli family without needing to go onsite to Alife.
Mario was a 23-year-old landowner at the time of his marriage to 21-year old Anna Ferrazza. Both of their parents were also landowners, confirming the family story of their ancestor's occupation. Mario's father, Mariano Sisto Zeppetelli, was born in Alife in 1861, a pivotal year in Italian history. Mariano was born shortly after the Italian peninsula became unified as the "Kingdom of Italy," minus the Papal States of Rome and Venetia. Prior to the declaration of unification in March of 1861 Alife was part of the Kingdom of Naples. In 1860 and 1861 the military general Giuseppe Garibaldi marched his armies through the Kingdom of Naples, conquering cities as he went. The Caserta province, where the Zeppetelli family resided, had endured violence and political upheaval during this time. Mariano Zeppetelli was born exactly one week after the fall of the Kingdom of Naples.[1]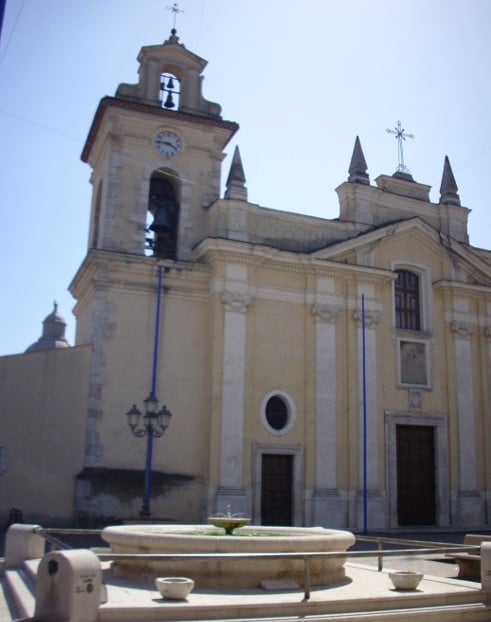 Mariano Zeppetelli was recorded as the son of Francesco Zeppetelli and Maria Vittoria Ruzza. Both Francesco and his wife were given titles of honor—Don and Donna—preceding their names, indicating wealth and prominence in the Alife community. As later records attested, Francesco was a pharmacist, responsible for creating and providing the community with such medicines, tonics, poultices, and other treatments as were available in the 19th century.  Mariano's grandfather was an attorney for Alife in the early 1800s when the family lived on Via Napoli-Roma, a street still in use today.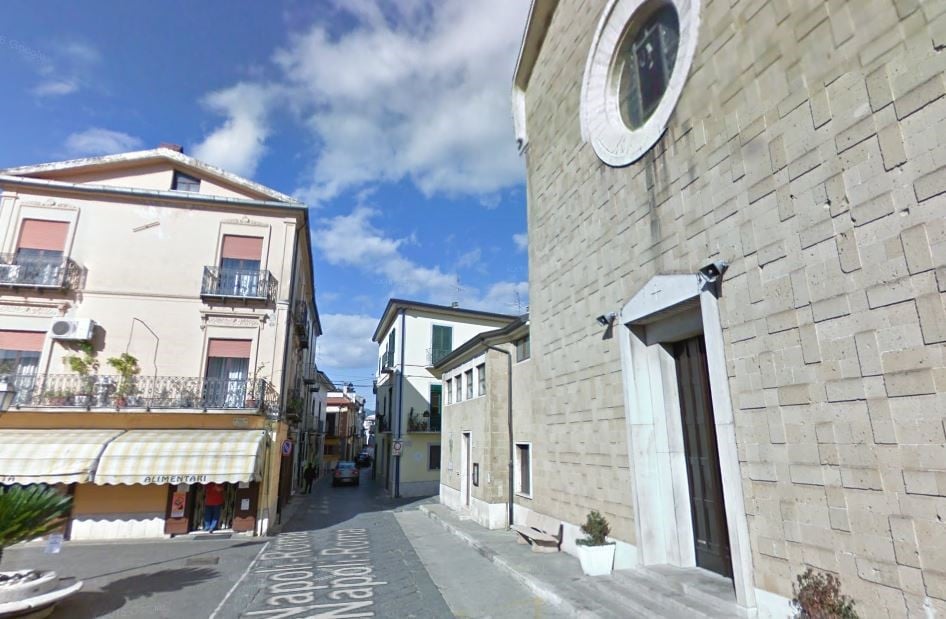 Through the 1841 processetti packet available for Francesco Zeppetelli and his wife, Legacy Tree researchers discovered even more rich biographical details regarding the Zeppetelli line. (To learn more about processetti packets, click here). Francesco's mother was widowed when Francesco was just 10 years old, leaving him and his siblings fatherless. Francesco's grandfather was a notary, who had the responsibility of recording all property transactions, debts, loans, and wills created in their locality, and likely helped his family after his son's premature death. Typically, the Italian research completed at Legacy Tree involves poor farmers, fishermen, tradesmen or laborers. In contrast, the Zeppetelli family and those families they married into, were occupied in prominent occupations including musicians, a pharmacist, lawyer, notary, landowners, a fabric salesman, and a carpenter. Because of the completeness and accessibility of the records the Zeppetelli family tree was successfully extended into the late 1600s!
Since the completion of the research project earlier this year, Paolo and his father have taken a family history trip to Alife and explored the town in which their family played such a prominent role.
While in Alife, they connected with a local historian who is publishing a book of all the residents that have ever lived in Alife, including the Zeppetelli family. The historian shared additional documents from the Caserta archives with Paolo and his father which extends the family an additional generation. He also related that one of the original Zeppetelli ancestors from which they descend was asked to govern Alife during the 1700s, confirming the research completed by Legacy Tree Genealogists.
The Zeppetelli family was influential in the day-to-day dealings with the residential population of the town and have left a varied and interesting legacy for their descendants, which has now been preserved for generations to come.
Wherever your family originates from, the experts and onsite agents at Legacy Tree Genealogists are experienced at tracking down all kinds of family history records in a variety of locations to help you learn more about your ancestry. Contact us today to request a free consultation.
[1] "Italian unification," Wikipedia, https://it.wikipedia.org, accessed February 2018.