What would you like to know about your Native American ancestors? Are you applying for tribal membership? Do you want to know more about DNA test results that reveal you have Native American or indigenous heritage? We'll explore all of this and more below. 
Finding Native American Ancestors: Common Goals 
TRIBAL MEMBERSHIP: UNITED STATES & CANADA
Many LTG clients come to us looking for evidence to prove that they have a connection with a specific Native American or Indigenous tribe for the purpose of gaining tribal membership. There are also many people who are interested in tribal connections for other reasons as well. Perhaps people in Canada want to verify if they are related to First-Nations tribes or if they might even be Métis–a unique mixed Indigenous tribe that also has European, primarily French, ancestry.
If clients in the United States want help providing proof of their native ancestry to join a specific tribe, we must prove that someone in their family is a direct descendant of someone on a tribal roll in Oklahoma for the Five Civilized Tribes. Other indigenous tribes in the United States and Canada have different rolls or registers that may require a certain degree of blood quantum to be able to prove that someone is part of that particular tribe. 
LTG will trace their lineage back in time, looking for an ancestor who would be on those rolls. Researchers search the rolls and include their findings in the completed report. The client can then submit that information to tribal councils to apply for membership. 
SOUTH PACIFIC
LTG has also helped people from the South Pacific who are interested in their Indigenous background. This region can be more challenging because family history in these cultures are primarily oral histories, which makes traditional genealogical research difficult. 
CENTRAL AND SOUTH AMERICA
We can also work with people with ancestry from Central and South America, especially Mexico, who are looking for Indigenous connections from this part of the world. While there are many different indigenous groups in Central and South America, there isn't really a way to apply for official membership with these groups like there is in the United States and Canada. 
How is indigenous heritage research different than other genealogical research?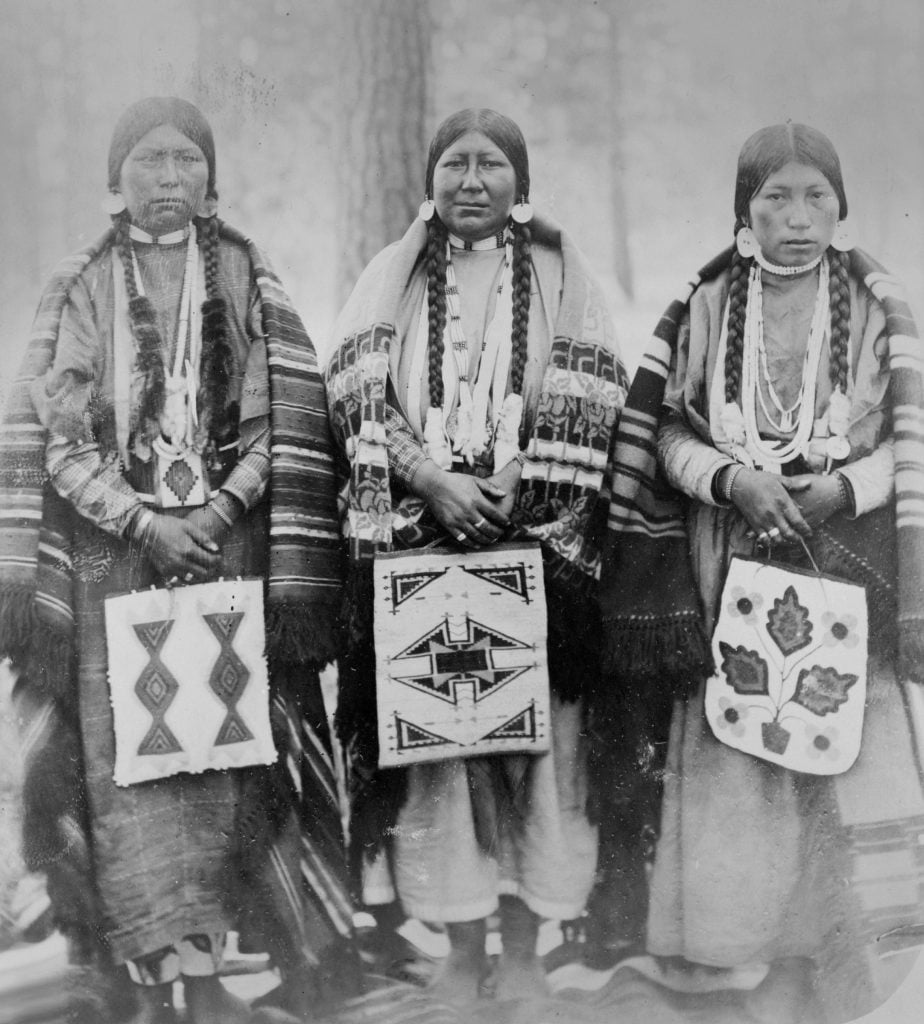 The most obvious difference is the amount of records available. There are a lot less records to work with for verifying Indigenous heritage, which makes it much more difficult to trace family lines back in time. Records that do exist are written from the perspective of the people who created them–such as a government official or an ecclesiastical leader. These record-writers were writing from their own cultural perspectives rather than about the individual from their own unique culture. This can be quite distressing for people to try to discover the reality of their heritage. 
For example, many records don't even mention a Native American woman's name on birth or baptism records of their child. The European father's name would have been mentioned, but not the woman's. The record would have just said "Indian woman." To make things more frustrating, a priest might have noted that the child was simply born of a family member. Worst of all, the family name might have been recorded as "Savage" because the priest was indicating that they were Native Americans. 
It's also common that records simply aren't available because people tried to hide their Native American ancestry to avoid horrific persecution and bias during much of United States history. Many people tried to pass as European to keep themselves and their families alive and safe. 
How to use oral history to help find Native American ancestors
The role of oral history within genealogical research is evolving. Before people began keeping a written record, oral history was the way generations passed on knowledge and wisdom of their lineage and heritage. Some cultures, especially Native Americans and other indigenous groups, rely heavily on oral traditions. That's how they remember and pass on their history from generation to generation. 
In western history, the written record became more commonplace around the 1500s. The genealogy profession primarily relies on the evidence of written records since that time. However, the reality is, just because something isn't written down, doesn't mean it isn't true. As genealogists, it's important to consider the oral history that each family continues to share. Oftentimes the oral history provides great clues to track down physical records and documents to verify those stories.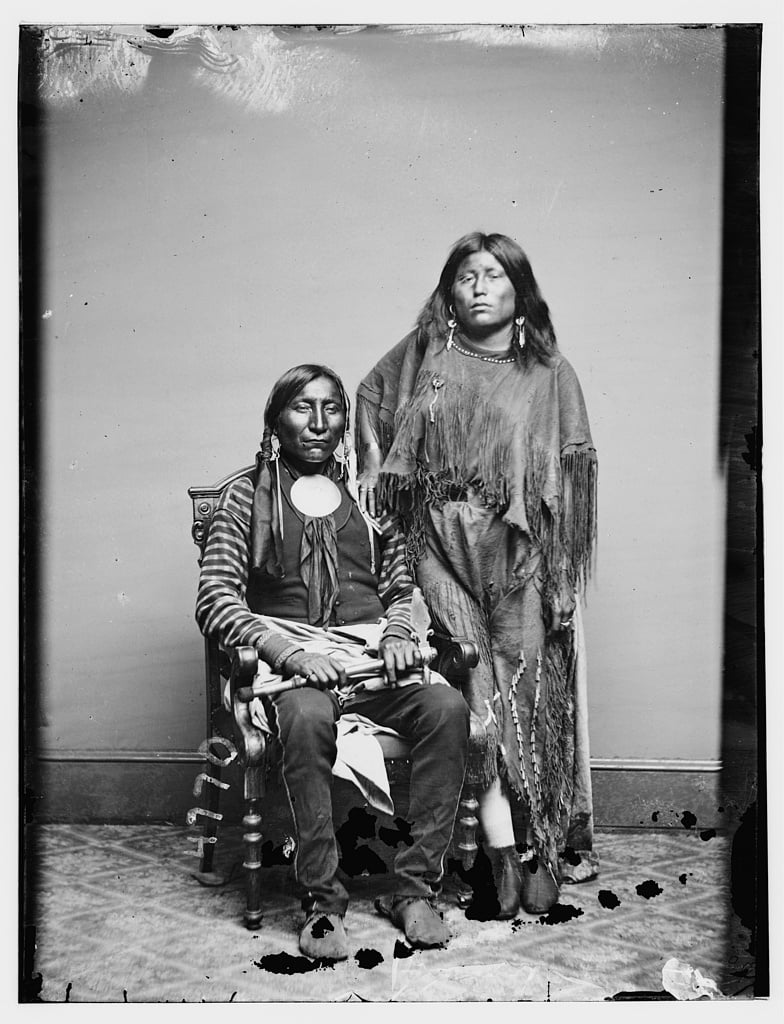 Is it possible to use DNA evidence to prove Native American ancestry?
None of the Native American tribes in the United States accept DNA evidence for membership. DNA tests might tell you that you have a certain percentage of Native American ancestry, but they can not tell you which tribe you came from. For example, your DNA test might reveal that you are a quarter or even half Native American, but it will not tell you if you're Cherokee, Iroquois, or Nez Perce. 
It's also crucial to note that most Native American DNA test results do not differentiate descendancy between indigenous groups in Canada, the United States, or Central or South America. If your DNA test results show Native American ancestry, it's likely the results are revealing a relationship with indigenous Central American heritage rather than a tribe from the United States.  
Generally speaking, DNA is not a tool that many Native American or indigenous peoples use for tracing their ancestry. If someone grows up in a culture and understands who they are within that culture, a DNA test isn't going to change that. DNA evidence might say they come from a variety of backgrounds, but the culture is already in place, and it may not be of interest to find out more about their historical background. DNA results simply aren't as interesting or important to many Native American and indigenous peoples. 
How can a professional genealogist help people verify their Native American ancestry? 
Genealogists help people learn about their family history, including Native Americans and other indigenous cultures as they collect stories to use to find more documentation. They search local government and church records to add supporting historical background to verify the family stories. 
As professional genealogists, researchers have years, sometimes decades, of experience that helps them navigate archives all over the world. Once they've found records, they are able to analyze and correlate the data to provide a truthful report for each client. 
Learn more about finding and verifying your Native American ancestors: 
Explore Your Cherokee Heritage
Tracing Cherokee Ancestors with DNA, Tribal Citizenship, and Cherokee Rolls
Connecting Culture to Ancestry: The Cherokee Heritage Center
If you'd like to work with a professional genealogist to help you find out more about your Native American ancestry, you can submit a request for a free quote here.