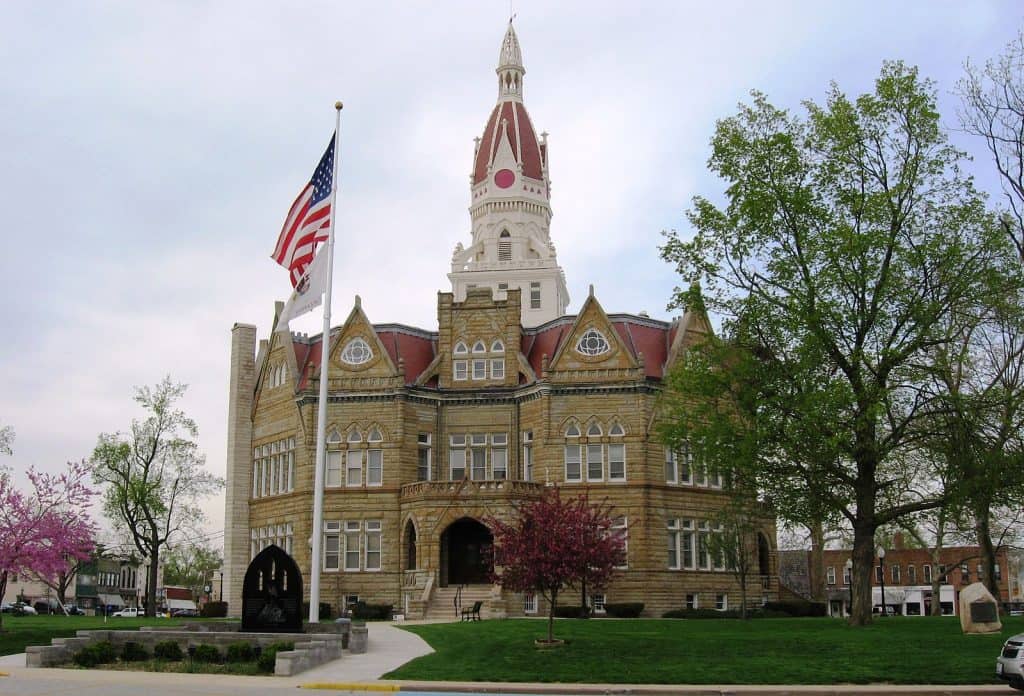 The backbone of genealogical research is vital records. Birth, marriage, and death certificates are often sought after to learn not only the specific facts about the person on the certificate, but also information about their family members. In the United States, post-1900 birth certificates usually include the parents' names and ages, and often occupations and their residence when the baby was born. Marriage records can give you the names of the parents of the bride and groom, and you might also find a sibling or relative listed as one of the witnesses to the marriage. Death certificates can provide the names of parents (including the mother's maiden name), and sometimes even additional information about the informant for the certificate, who was often a relative.
Where do you find vital records?
So where do you find these records? The answer to that is tricky because every state (and country!) has a different answer. Some places only allow access to records for a certain time period. This can be for privacy issues or because they've only digitized or made available certain timeframes. Some places require you to be the person whom the certificate is about, or immediate family. I have had two states push back when I was looking for an uncle's record, but when I explained I was looking for a child who passed away and they realized there were no living descendants, they looked for and sent me certificates for both the birth and death of that child. It's important to note that every location varies on when they started recording births, marriages, and deaths, and they also vary on the quality and quantity of information they requested on those records.
In the U.S., some records are held by the state, and others can only be found at the county level. Some states have put their older records in a state archive or other location, so they'll be found at a different place than more recent records. Look for a state agency and see what they say about their own records. Typically, they will tell you what they have available, where it is located, if there is an online index, and how much it costs.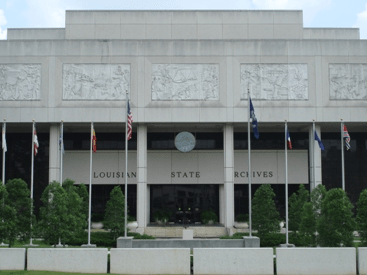 For example, when you go to the Louisiana State Registrar and Vital Records, you learn that death certificates older than 50 years are held at the Louisiana State Archives. If you want a record dated within the last 50 years you must be a surviving spouse, parent, adult child, sibling, grandparent or grandchild of the person named on the certificate. You can walk into the Vital Records Central office or a participating Louisiana Clerks of Court if the death occurred on or after 7 July 2012. Or you can mail in your request, but you must fill out the appropriate application and send photo identification and the correct fees.
If you go to the Louisiana Vital Records Index maintained by the Louisiana Secretary of State, death certificates can be ordered for just $5, but only the years 1911-1966 are available. Some parishes have their records as part of this index for records outside of these dates, but not all. In one case I had success finding the husband, but the wife – who died just 3 years later – was not available. That said, it's always worth a try.
Accessing vital records online
When you are lucky, some records can be found online on websites such as FamilySearch, MyHeritage, or Ancestry. Some states have their own online websites such as the Washington State Digital Archives or the Utah Division of Archives and Records Service. There is nothing more exciting than finding the digitized image of the actual record you are looking for.
In order to obtain a vital record from an archive, you must already know the location of the event and at least a range of dates. Many places will do a search of several years for you, but they won't search their entire collection. Once you have that information, you can start looking for where that record might be held. Just like with your genealogy research, you will want to start narrow and broaden your search as needed.
After searching the various database websites you might have access to, start with a Google search for the state name and 'vital records'. Completing an online search for a particular state name and 'digital archives' might produce results as well. Typically, at the top of the list will be several pay sites where you can order various records from each state. This can be a quick way to retrieve a record since they've done all the legwork and hunted down all the various places records are held, but it may also be pricey for a record that can be found for less (or free!) somewhere else.
Additional resources for vital records
Be sure to also check the local counties where your ancestor lived. Sometimes a phone call can be a quick solution. If the clerk's office is not busy and you find someone particularly helpful on the other end of the phone, they know their records better than anyone else and may be willing to do some real digging to find the record you are looking for. Sometimes they will charge for this, sometimes they won't. It's always a good idea to offer to pay – we've found that people tend to be more helpful that way!
Another resource would be local universities and public libraries to see if they have an index or the actual records available. Even the local genealogical society or historical society may store the older records. As with all other things, trying everything you can possibly think of may be the only way to produce results. But once you find your record, it will almost always be worth the search!
If you need help ordering copies of birth, marriage, or death records for your ancestors, our experts in the U.S. and around the world have the knowledge and expertise to help you find the information you need and obtain those records. Contact us today to talk more about your family and how we can help you!