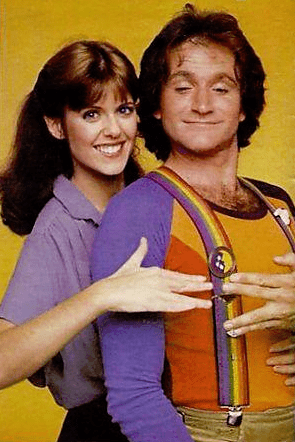 A younger Robin
Genealogy affects each and every single person who has ever and will ever, live on Earth – including the beloved Robin Williams. Although a celebrity, Robin William's family history is rich just like each of ours. 
We love that genealogy celebrates people as whole individuals – not just people in their vocations or locations but as people who had parents and ancestors, people who were born, grew up, married, and experienced life.
Robin Williams made a significant contribution to our culture and to the world, and beyond that he was a person like every person – one with ancestors who came before him, one with hopes, with struggles, and with successes.
The History of The Williams' Family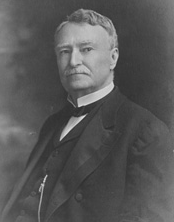 Anselm J. McLaurin
Robin Williams was born in Chicago on July 21, 1951. His middle name of McLaurin comes from the maiden name of his mother's grandmother – Stella May McLaurin. She was the daughter of senator and Mississippi governor Anselm J. McLaurin. The McLaurin name was passed on in the middle name of Stella's daughter, then to Stella's grandaughter, and then to her son Robin.
Robin's Williams line hails from Tennessee. His great-grandparents, Haywood Williams and Mary Riley, were both born in Tennessee and were apparently married there in the 1850s. Not long before the birth of their fourth child, Robert, they moved to Evansville, Indiana, where several more children were born. Here is the family in the 1880 census. You can see Haywood and Mary at the top. Robert, Robin's grandfather, was eight years old at the time (and apparently not in school yet).

1880 Census, Evansville, Vanderburgh, Indiana
By 1920, Robert was married with two kids, Robert F. (Robin's father) age 13, and Gordon F. age 5 (the census entries were split across two pages).

1920 U.S. Census, Evansville, Vanderburgh, Indiana
Robin's father would later move to Chicago where Robin was born. He died in Tiburon, California in 1987. Robin Williams passed away earlier this week in the same city. We wish his family peace as they struggle with this loss.
Legacy Tree Genealogists provides the research necessary to bring your family tree to life. Contact us today for a free quote.