A DNA Surprise is an event in a person's life where they find out their parentage is not what they had always believed. In this article we talk with Right to Know founder Kara Rubinstein Deyerin about her own DNA Surprise and how genealogy research and other tools can provide comfort during this challenging experience. 
Tell us how you felt when you had a DNA surprise.
 I felt like a unicorn. Who grows up thinking they are half Black and learns they're not? I felt very much alone when I made that discovery through DNA testing. I cried all the time. I told my children and my family right away. I don't know how some people keep it to themselves. I wear my emotions on my sleeve, and I knew I had to explain why I was not doing well. I had a tough time even looking in the mirror because I had no context for what I saw—I was not the person I had believed myself to be.  
What is misattributed parentage (MPE), and who does it affect?   
Misattributed Parentage Experience refers to people experiencing DNA surprises or being impacted by a DNA surprise. Because if you do have a DNA surprise, it's not just you who is impacted, it's your entire nuclear family. And because most of us are adults, we have significant others. And perhaps children. It's the people you grew up with; you're raising family. They are also called raising parents or social parents. And then you have this new genetic family. The ramifications are so significant, and we get people calling us who are the moms or the siblings or the children. It's not just the people who have these discoveries who have a lot to process. 
What is a Non-Paternal Event (NPE)?
We like to use a non-paternal event to mean people who find out their father is not their father. For example, several situations fall under the non-paternal event umbrella:  
A non-paternal event (NPE) can stem from an affair, assault, or sexual encounter where paternity was obscured, hidden

,

or unknown.

 

An NPE can also refer to a donor-conceived individual who was conceived from the provision of eggs or sperm or a donated embryo or surrogacy.

 

An NPE can also include adoptees. It can be informal or formal adoption. Stepchildren can even fall under this as sometimes their parentage was obscured.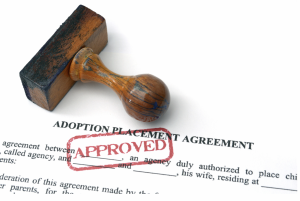 Some people grow up knowing, "Oh, I know there's a dad out there, but I've never really cared." Or "I know I'm adopted, but I love my raising family or adoptive family." Or somebody who grows up knowing they were donor conceived. These are all non-paternal events.  
How Can Genealogists help in cases of Misattributed Parentage Experience and Non-Paternal Events?  
Genealogists are vital because you need answers. It helps to have a restart, a way to rebuild your identity. And without knowing your parentage and where you come from, you have no foundation to start that recreation of your sense of self.   
Is it important to seek support after a DNA surprise?  
Seeking help is essential. We can find support from others who have had these experiences, and that's important. But often, we need therapy. We need to see a licensed therapist. You do have to take care of your children, spouse, family, friends, and parents. But at this point in your life, you must come first because of what you are experiencing.   
How did Right to Know get started?
I got invited to do a 'DNA surprises' special on our local news station. Most people think, "Oh, she's just the product of an affair. A one-night stand." But I wanted people to understand that this same emotional experience happens to people who discover they are adopted or are donor conceived. When we did this interview, I invited an adoptee, a donor-conceived person, and another person with a similar story to mine. She had a non-paternal event. Afterward, we sat down for dinner and realized, "We have no mental health support. We have nobody advocating for our rights. We have an entirely new medical history that changes everything for us." To address this, we decided to start the non-profit Right to Know in 2019.   
What is the mission of the Right to Know?  
We need to shift our ideas of the right to privacy versus medical information for everyone to understand that people have a right to their medical information. It is a fundamental human right to know your genetic identity. You need your family medical history to make informed decisions about your health.   
What services do you provide at Right to Know?  
We have a mentor program to help people find connections and not feel alone. For example, if you find out you are donor-conceived, we will pair you with someone who also found out they were donor-conceived, but a little further along the healing process.   
We also have a directory of therapists who have experience working with MPEs (www.MPECounseling.org). We hear so often that people sit down with their therapists and the therapists say, "Oh my gosh. I can't believe that happened." There's not any training yet to support this area. We created continuing education credit classes for therapists on these issues because we repeatedly heard that therapists didn't know how to help people in these situations.  
A major service we provide is to help people find their birth parents. We work with several non-profit groups we call 'search angels' who donate time to find genetic parents at no charge. And then, if we cannot help them, or they need more research on their family tree beyond the parents' identity, we refer them to groups like Legacy Tree Genealogists.
We provide live webinars and online recorded classes covering various topics related to MPE's including family history and DNA research, as well as monthly virtual meetups with a therapist. Our past webinars are available on our education site (www.MPE-Education.org).  
What challenges might a person experience when reaching out to their biological family?
 You may experience rejection or reunion. Most people believe this only applies to your biological family, but you can also experience rejection from your raising family. One woman who came to Right to Know said her raising father showed up with a garbage bag full of all her little kid memories from childhood. He said, "You're not my daughter anymore. You never were." So, it can be challenging within the raising family as well. If you're married and discover you're a different race, spouses sometimes have a hard time.   
And then, you have the new genetic family that you're reaching out to, and that's where people usually think about rejection. We did a study, and only 15% said they were entirely rejected by their birth families, which is a positive thing (To see a happy birth family reunion, visit here). 
Another common struggle is the 'ghost kingdom' which is imagining what your life would have been like growing up knowing that missing parent. For a parent who relinquished a child, it's wondering what life would have been like to raise their child. Or, for someone who adopted a child, it's wondering what it would have been like to have had a child who mirrored them genetically. We need to have those times when we imagine it, but we also need to let go. We can't stay in our ghost kingdom.   
Identity crisis is another experience common MPE. It requires a person to go back and re-edit their past and start to rebuild a future with this new identity, and that's where genealogy research is essential.   
How does genealogical research benefit an MPE?
Once a person discovers their biological past is different than they believed, they always want to know more about their history. They want to build those family trees and learn where great grandma came from. It is crucial to learn about your biological genealogy to rebuild your sense of self.  
Tell us a bit about the Untangling Your Roots summit.  
Untangling Your Roots will be in Louisville, Kentucky, from March 30th through April 1st, 2023. We are partnering with the National Association of Adoptees and Parents, and the purpose of the summit is to unite these communities, amplify our voices, and share our experiences. We have more than 50 speakers on various topics, so there'll be something for everyone. It's so amazing to be with people in person who have had similar experiences and are there to support you. We are also hosting a significant other day at the summit. This new knowledge is a lot for your life partner to process. So, we offer a track with a therapist putting on a program for significant others.  
There are five topic choices for each session. There will be many podcasters and authors there, so it should be a lot of fun. On the final day of the summit, we hold a comedy hour. The summit ends with an hour of reflection and rejuvenation.   
Final Words from Kara:  
For the person who has had a DNA surprise, you need to remember that you may have had a lot of time to process this information, but the other people in your raising family and biological family have not. Often people get so excited about finding their genetic family that they go too fast and overwhelm the other people involved. I tell everyone in this phase to go slow, slow, slow, slow.  
On the flip side, if somebody is reaching out to you, take a moment to listen to them. Share family photos because they need to know who they look like and why. Share some medical information. And if a relationship develops, that's great. And if one doesn't, that's okay too. But at least take a moment to share those few things. Because for someone who has a surprise, this is so much to process. If you can help them heal through such a traumatic experience, that is the greatest gift. 
If you've had a misattributed parentage experience (MPE) and want to discover your genetic family tree, the team of researchers at Legacy Tree Genealogists are experts at identifying birth parents and connecting you to your biological family tree. You can learn more by reaching out here, or scheduling a DNA consultation.