What Is Genealogy? How To Get Started With Family History Research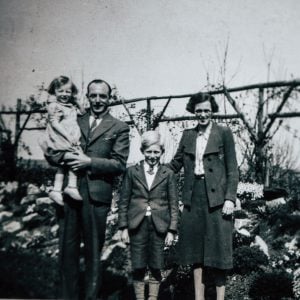 What is genealogy? What do you need to know to create a solid foundation for your family history research? What is a family tree, and how create an accurate family tree? How can you use DNA to help you with your research? We'll answer these questions and more for anyone who wants to find their ancestors anywhere in the world.
What is genealogy?
Genealogy can take many different forms, but what does it really mean? Is it simply names, dates, and places? Is it discovering deep roots at home or even overseas? Or is it writing down that family story about your great-grandmother's daily life in Scotland? Can it just be a fun hobby, or do you have to study to do it properly?
The Encyclopedia Britannica defines genealogy as "the study of family origins and history." The examples above would certainly all fit under that definition. Genealogy and genealogical research can encompass different things for different families.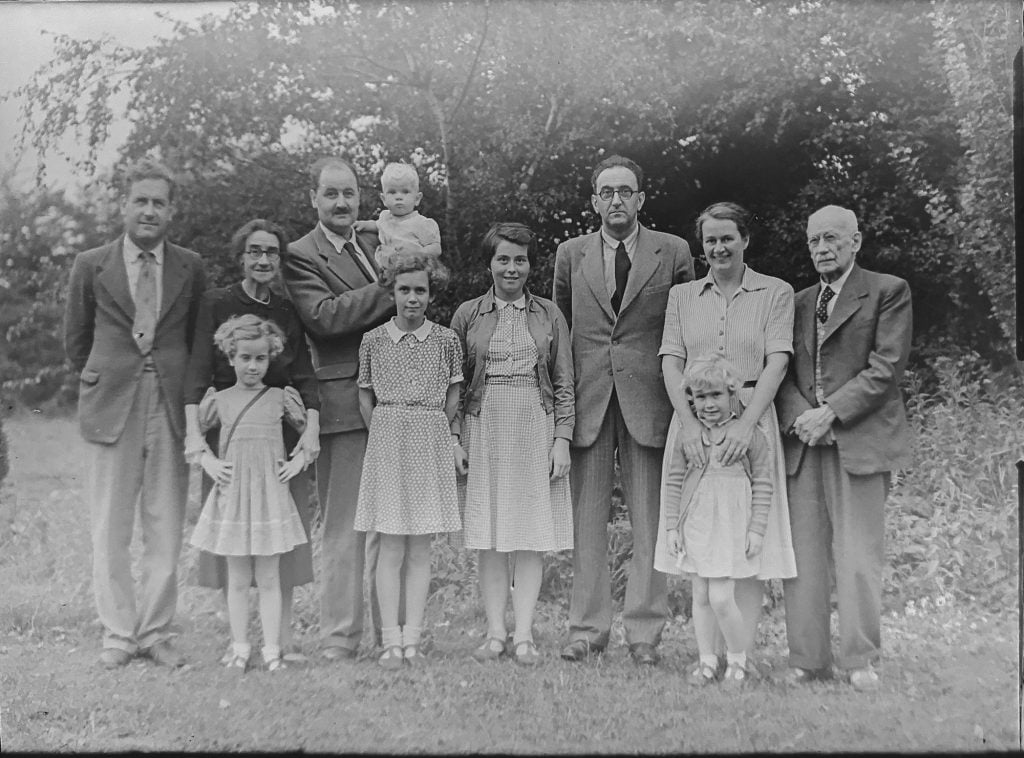 Why study your family history?
If you start with a blank slate, so much new information can be learned. You may discover unusual occupations, military history, or why your family traveled from one area or country to another. There may be tales of courage, loss, hardship, or good fortune. You don't need to know anything about history, but learning about your ancestors can help put them in a fascinating historical context.
How many ancestors do I have?
Your personal genealogy (starting with you and working your way back into the past) is simple to calculate. The number of ancestors you have doubles with each generation you go back. It's important to remember that your ancestry is not simply comprised of one single surname going back in time. You have two parents (usually two different last names), four grandparents, eight great-grandparents, sixteen great-grandparents, and thirty-two great-great-grandparents.
Your ancestry doesn't stop there – if you were born during the 1970s, for example, tracing back those five generations could extend your lineage back to the early to mid-1800s and result in the names of more than 60 people who you can add to your family tree. This doesn't include their siblings or the children of those siblings. This is what is also known as a basic pedigree. It's usually presented in chart form and shows how you connect to each generation.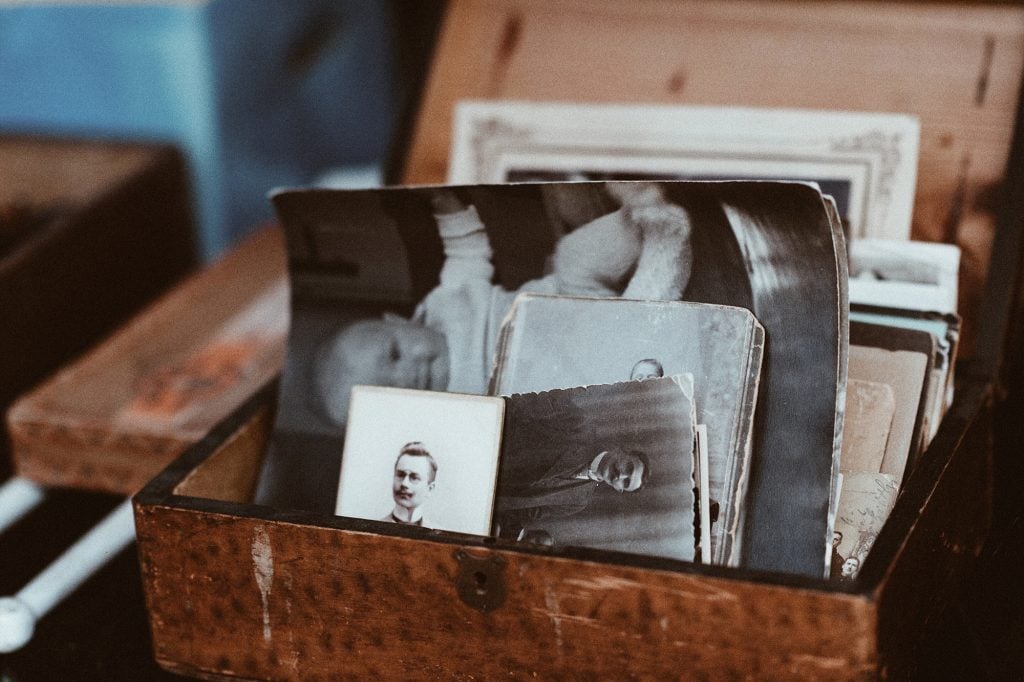 How do I find out about my ancestors?
One of the truest things ever said by genealogists is, "Start with what you know." That may sound simple and perhaps obvious, but it has an underlying importance. You are most likely to have information about the people in your family you grew up with, such as your parents and grandparents. Even if they have passed, you may already know important information about them, such as their dates of birth, marriage, or death.
These are called vital events. Recording this information on your family tree gives you a great start. You may also want to make notes about how you know this information. Perhaps it is family knowledge, or maybe you have the original birth records of some of your ancestors. Knowing where the information came from provides evidence about that person and their life.
What is a family tree?
When you have collected some information on your ancestors, one of the most common ways to present it visually is the Family Tree.
Why a tree? Trees have roots; they grow continually and branch out in new directions as time passes, much like a family.
There are various ways to keep a record of your family tree. Before the advent of home computers, most people kept hand-written records about their family members.
Maybe you still have family members with boxes of letters, documents, and photographs that could help piece your tree together. Build a family tree online at somewhere like MyHeritage or Family Search. You can add to it and change it as needed, and as the company stores it, you don't have to worry about your computer losing it or the dog eating it.
There are also various types of genealogy software that you can use to build a family tree and add details and stories. Most of these have some free version you can use when starting. Most online versions of trees also include ways to upload family stories, family photographs, and any other type of document you may want to include.
Family groups:
Once you have established your direct line pedigree, look for the siblings of each ancestor and begin building out the collateral lines. These are the people who are your cousins, second cousins, third cousins once removed (and all sorts of other fun terms you can learn as you go along).
How do I know if my tree is accurate?
Great question. It's important to examine everything you discover or already have in your possession to ensure that the information you include on your tree reflects your evidence. Evidence comes from many places- the information on original documents, obituaries, newspaper articles, and many other places. What does that mean if you notice that great-grandma's age on a census record doesn't match the year she was born, as seen on her birth record? Which document is likely to be more accurate? If you ask yourself this kind of question, you are definitely getting the genealogy bug!
Can I use DNA in genealogy? How can it help me build my family tree?
DNA testing from commercial testing companies such as 23andMe, MyHeritage, or Ancestry has become an increasingly important tool for genealogical research. Your DNA matches can help if you hit an "unknown" ancestor on your tree. Sometimes, this may happen when you receive a birth record for an ancestor, and it does not name the baby's father. Or, you may find that links to an ancestral line unexpectedly are not reflected in your DNA match list.
There are other reasons for this (perhaps not enough people on that line have tested for it to be obvious). Still, it can also reveal cases of misattributed parentage in more recent ancestry.
Do I have to take a course of study to learn more about genealogy?
Most people don't. It's an addictive and fun hobby that you can learn as you go. If you need help, there are many ways to learn that don't cost anything.
Glossary of genealogy terms:
Pedigree – often in chart form- shows the generations that came before you – two parents, four grandparents, eight great-grandparents, and so on
(Vital) Records – usually anything written down about your ancestors in an official capacity. Vital records may include birth, death, or marriage certificates; other records commonly used include census, naturalization, and military records. There are many types
Ancestors – anyone you are directly descended from
Descendants– anyone who can trace their ancestry back to one person
Generation – steps back in time through your ancestry. Your parents are one generation removed from you, and your grandparents are two generations removed, and so on
Misattributed parentage – when a parent (often, but not always, the father) of an ancestor is expected to be the person named on a document, but the DNA does not support this fact
Collateral Lines – people in your tree who are descendants of siblings of your direct ancestors
(Genealogical) evidence) information on documents or other sources that back up your information about your ancestors
Want to get help as you begin your genealogy journey? Schedule a consultation with one of our professional genealogists to get pointed in the right direction.