SALT LAKE CITY, UT, February 9, 2018 – The Utah Business Magazine Forty Under 40 award recognizes Utah professionals rising through the ranks at record speed, blazing entrepreneurial trails, guiding industry trends and shaping the future. Award recipients were honored at a ceremony held on Friday, February 9th at the Grand America Hotel Ballroom. Legacy Tree Genealogist president, Jessica Taylor was among the 40 honorees recognized.
To do genealogy work well requires some detective work, and it was that challenge that first drew Jessica Taylor into the industry. As she also became enamored with rudimentary web design and collaborating with others in the industry, starting a genealogy company became a fitting intersection of the things she loved.
Taylor says she's proud of her company's ability to provide very high-quality research and client services despite aggressive recent growth. "We have kept our status as the highest client-rated genealogy research firm in the world and have been able to do it while growing our revenue by 150 percent in the last three years," she says.
In the years since founding Legacy Tree, the industry has been revolutionized by the digitization of records, as well as the arrival of DNA testing for ancestry, which "added a huge tool to genealogy that had been previously non-existent," says Taylor. "While some have been intimidated by the challenge to keep pace with advancements in DNA technology, we've embraced these changes and adapted."
Community involvement: Taylor is a member of the International Rotary Committee for the Salt Lake Rotary chapter. She co-administers a supporting entity for genealogy-related businesses called the Genealogy Business Alliance, and she co-founded a group that provides sex and intimacy education for over 5,000 women.
About Legacy Tree Genealogists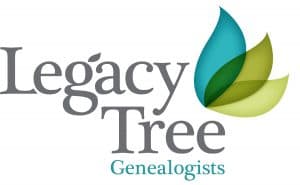 Legacy Tree Genealogists is the world's highest client-rated genealogy research firm. Founded in 2004, the company provides full-service genealogical research for clients worldwide, helping them discover their roots and personal history through records, narratives, and DNA. Based near the world's largest family history library in downtown Salt Lake City, Utah, Legacy Tree has developed a network of professional researchers and archives around the globe. More information is available at https://www.legacytree.com.