Legacy Tree Genealogists' Geneil Breeze specializes in finding unknown ancestors. In this article, we discover some tips for identifying women in historical records by learning how cultural differences worldwide affect names and naming practices. 
There she was, listed as head of household on the 1850 Census for Greene County, Missouri: Sarah Singletary, age 49, my third-great-grandmother. She lived at a time when women typically were not heads of households. As a presumed single woman in the 1850s, Sarah's presence raised multiple questions. What was her maiden name? Who were her parents? Who was her husband and what had happened to him? Was she a widow? Divorced? Or did they just happen to be living separately at the time the census was taken? And most important, how could I find the answers?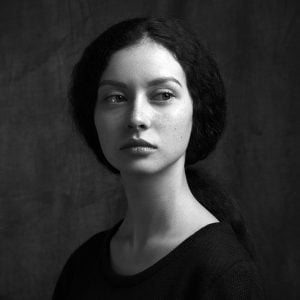 The challenges of researching women in genealogy are well documented. Throughout history, women were subject to their husbands and the laws of the land, which with few exceptions rendered them largely powerless and invisible. Add to that the facts that a woman's name changed every time she married and often she could not read or write, which contributed to recording errors, and it's easy to see how researching female ancestors can be difficult.
But difficult does not mean impossible. Here are some strategies that can help find those elusive ancestors in your family.
Analyze What You Know About Her
For Sarah Singletary, I analyzed that first record I found her on—the 1850 U.S. Census for Greene County, Missouri. I knew that in 1850 she was a 49-year-old woman (so born about 1801) and had been born in North Carolina. She was the head of a household that consisted of three young people: Bana Singletary, a 23-year-old male, whose occupation was a farmer; Johanna F. Singletary, age 16; and Mary E. Singletary, age 14.
The 1850 census did not list marital status or family relationships, so I didn't know for sure what Sarah's relationship was to these three, but I presumed they were her children because of the age differences between Sarah and them and their common surname. All were born in North Carolina. Although this was not a lot of information, it did provide several leads to follow, so I set out to find more.
Search for More Records About Her
With the information gleaned from the 1850 census, I started searching for another record documenting Sarah's life. Her birth year of about 1801 in North Carolina was a little early to find a birth record, but perhaps a marriage record was available. Bana, her presumed son, was 23 and would have been born about 1827, which suggested Sarah had probably married sometime in the 1820s.
I searched North Carolina marriage records for a marriage between a man named Singletary and a woman with the first name of Sarah in the 1820s. Several records were found, but the most promising was a marriage bond for John Singletary and Sarah Seawell dated 18 December 1822 in Cumberland County, North Carolina. This was a good clue, but the record did not contain any other information about the couple. I couldn't know for sure if this was my Sarah, so I moved on.
Research Her Children
Circling back to the 1850 census, I pulled the focus back to the people listed in her household—her presumed children. Birth, marriage, and death records for an individual often list the names of their parents, sometimes even including a mother's maiden name, so it is important to research the records of a woman's children. I started with Johanna F. Singletary—my great-great-grandmother.
I found Joanna (Singletary) Leek's 1927 Missouri death certificate, but unfortunately, the informant only gave her father's last name—Singletary; her mother's name was unknown. My searches for more information about the youngest daughter, Mary E., were unsuccessful. Turning to Bana, I had hoped there would be more records for him since he was a man, and I was not wrong. Several records were available for Bana Singletary, including censuses, a marriage record, and a city directory entry—but none listed his parents' names.
However, I did come across a discussion about Bana Singletary's origins in an online genealogy forum. A connection was made between Bana's mother, Sarah Singletary, and Daniel Sewell, who reportedly was her brother. Another source also stated Sarah was the daughter of William Sewell and she was mentioned in his will. These statements were undocumented, but they were important clues.
Research Her FAN Club
The term "FAN club" in the genealogy world stands for family/friends, associates, and neighbors. Returning yet again to the 1850 census, this time I looked beyond the members of Sarah's household to the people enumerated on the same page of the census—those who had been her neighbors in real life. And sure enough, listed next door was the household of Daniel Sewell, age 40, and born in North Carolina.
I next searched the 1840 census for both Sarah Singletary and Daniel Sewell and made an interesting discovery. While my searches returned no result at all for Sarah in the 1840 census, Daniel Sewell appeared in the 1840 U.S. Census for McNairy County, Tennessee. When I opened the record online to view the actual document—and not just the index—I was gratified to see listed right below him as head of her household was Sarah Singletary! She did not appear in the census index—she had been overlooked—but she was there on the record. Listed a few pages before Sarah and Daniel in the census for McNairy County was Wm. (William) Sewell, Sarah's proposed father.
At this point, I was feeling good about the connection between Sarah and the Sewell family. I had a possible marriage record between a Sarah "Seawell" and a Singletary. I had evidence of Sarah living next door to Daniel Sewell in two different states over ten years. But I still didn't have conclusive proof. I needed to find the will of William Sewell, which the online forum had suggested Sarah Singletary was mentioned in. A search of Missouri probate records produced an indexed and easily accessible copy of William Sewell's 1848 will, with no mention of Sarah.
But probate proceedings can be complex and can generate associated records for years. Ultimately, it took a page-by-page search of microfilmed record books spanning four years until I found what I was looking for: Sarah Singletary listed as an heir in the 1852 settlement of William Sewell's will in Greene County, Missouri.
Many questions remain, of course, about Sarah and her life, and I am anxious to flesh out her story with more detail. My search had covered three states, at least six people, and dozens of records, all in a quest to answer the fundamental question of who she was—Sarah Sewell Singletary.
If you liked this article, you might find these helpful.
See:  5 Tips for finding female ancestors 
See: Tips to identify women in Historical Records
If you have hit a brick wall in your research due to your inability to identify an ancestor, the reason could be an incorrect spelling of or an error in recording an ancestor's name. Our genealogists are knowledgeable and experienced in dealing with this situation. Contact us for a free estimate on professional research.