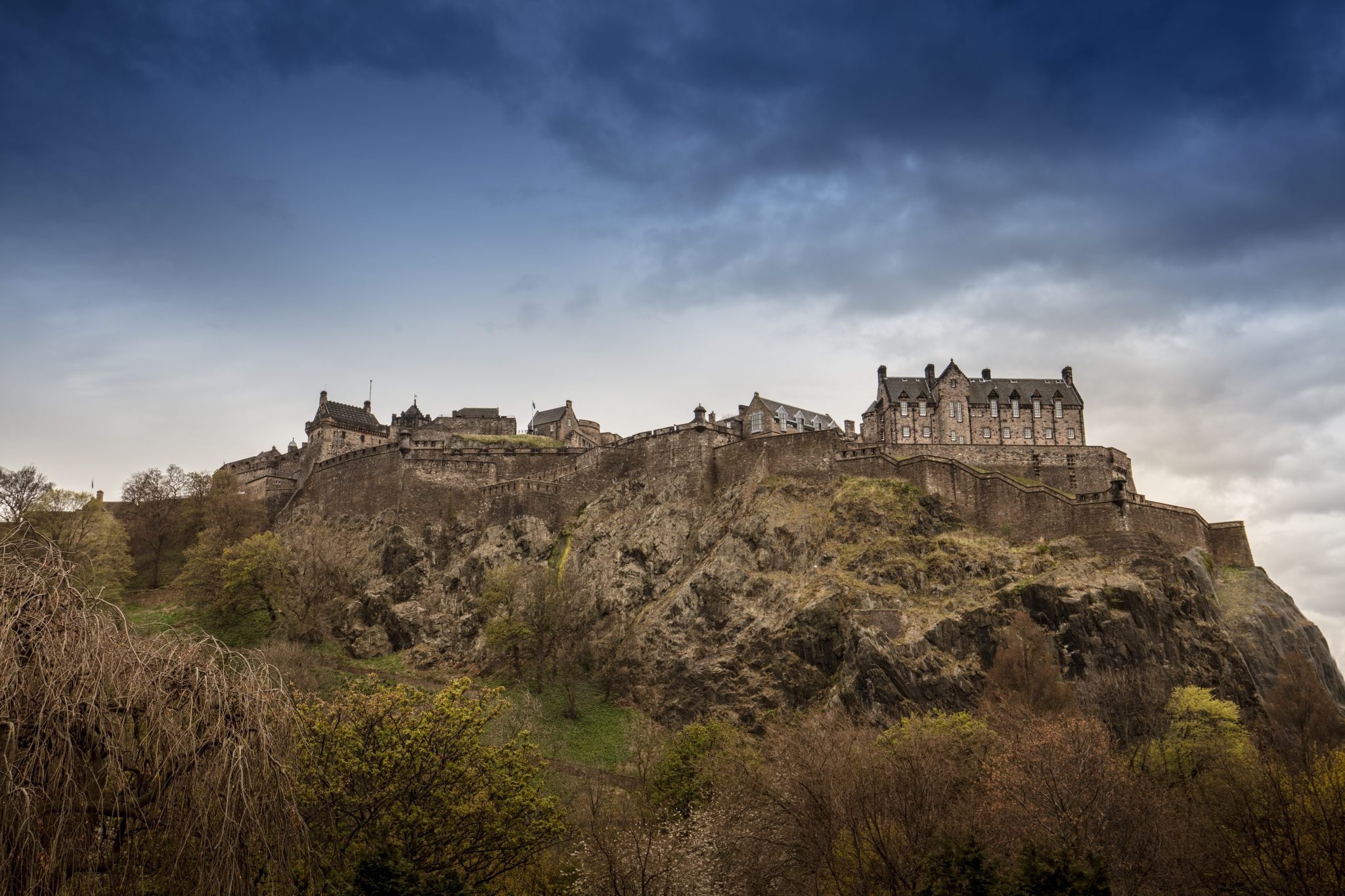 Some of the most distinctively Scottish icons are kilts, bagpipes, the highland cow, and the Loch Ness monster, Nessie. If you have ever eaten Scottish shortbread or enjoyed the Scottish games you know exactly what makes Scotland unique. Like many of you, I am a descendant of Scottish ancestry.
If you want to trace your Scottish family history, Scotland's written historical records date back to 1513.  The government of Scotland has made these primary records available in online digital images on the site ScotlandsPeople. ScotlandsPeople has a variety of records including vital records, wills and testaments, Old Parochial Parish Registers, Catholic Church Records, Census records, and Coats of Arms. Their website is ScotlandsPeople.gov.uk. You can do initial searches on this site for free. A preliminary, free search allows you to see if they have any records for your family, and then payment is required to view and download a copy of an original record. The costs of the records will be discussed later in this post.
Some of the most popular and useful records found on ScotlandsPeople are the vital records. In this blog we'll discuss details about what can be found on these records during different time periods.
ScotlandsPeople: Vital Records
Births: Prior to 1855, vital records were recorded in Old Parochial Registers (OPRs) by local parish priests. The information is limited. By using the OPR birth records alone it would be difficult to know if the information in the record is about your family member. The birth entries state:
name of the child
parent's names
christening date for the child
birthdate of the child

If you did not already have the child's date of birth or parents' names from this record you might not know if this was your ancestor.
In 1855, the British government began a regulated, mandatory system for capturing Scottish vital records. The 1855 records contain:
child's name(s)
sex
date and time of birth
address where born
father's place of birth and occupation
mother's maiden name
mother's age and place of birth
usual address of parents if different from the place of birth of the child
date and place of parent's marriage
number of children already born to the parents, and sex of the other children
whether the parents were alive or dead in 1855
signature or mark of the informant and relationship of the informant to the child

The vast amount of information that can be gained by researching a Scot born in 1855 is amazing. By 1856-1860 the captured information greatly decreased and each record often contained only the following:
child's name
date and time of birth
sex
address
name of father and occupation
name of the mother including her maiden name
name, signature, and relationship of the informant
After 1861 the information asked was the same, with the addition of the date and place of the parent's marriage.
Marriages: Regular marriages in Scotland were those performed after the publication of banns in the parish churches of both parties, and must be performed by a minister of religion and in the presence of two or more witnesses. Banns were notices that were proclaimed in the kirk (the Scottish word for church) for three consecutive Sundays to notify the congregation of the upcoming marriage. Banns were posted for both the bride and groom if they lived in different parishes. Sometimes you will find two different dates for the banns, and even though banns were posted, the marriage did not always take place.
In 1834 the Marriage Act was passed. This act allowed Roman Catholic priests to preside over a marriage as long as the banns were proclaimed in the parish church. Marriages were legal for a female from age twelve and a male at age fourteen until 1929, when the age was raised to sixteen. Irregular marriages were marriages without the publication of banns, without witnesses, etc. After 1855, within three months of an irregular marriage taking place the couple could apply to the sheriff for a warrant to register the marriage. However, many irregular marriages were not recorded – especially during the nineteenth century. Just like with birth entries, marriage entries in 1855 provide researchers more information. An 1855 marriage certificate contains the following information:
date and place of marriage
the denomination of church where the ceremony was performed
name
birthplace
occupation
age
any previous marriage and number of earlier marriages
present and usual address of the bride and groom
names and occupations of the bride and grooms parents as well as the mother's maiden name and whether they were alive or dead at the time of the marriage
name of the officiating minister, or warrant of the sheriff if an irregular marriage
In 1856, some information was omitted including previous marriages and children of these marriages, and date and place of birth for the bride and groom.
Deaths: OPR death records are extremely limited. Often the only record of death was an occasional payment for a mort cloth. After 1855 the recordings of death became compulsory. Like birth and marriage records in 1855, death records had added details including:
name
occupation
sex
age of the deceased
address where the death occurred
usual residence
name of spouse (if any)
birthplace
name of the father, his occupation and if alive or deceased
name of the mother and if alive or deceased
name and ages of the children in order of their birth and if living or deceased (including age at death)
date, time, and cause of death
burial place
informant and relationship
In 1856-1860 details about the spouse and marital status, the birth of the deceased, and information about the children were left off the form. In 1861, the name of the spouse was added back onto the death certificate.
Tip: If you have a sibling of your ancestor in the family you are searching who was born, married, or died in 1855, be sure to go to ScotlandsPeople for their birth certificate, marriage certificate, or death certificate. It will be worth the money!
ScotlandsPeople: Census Records
Another useful source are census records. Census Index and original images can be found on ScotlandsPeople. The Scottish censuses with genealogical value are 1841-1911. Scottish censuses were taken every ten years and are released 101 years after they are taken.
Tip: Microfilm copies of the censuses are available in archives including the Family History Library in Salt Lake City, Utah, and the National Archives in Scotland.
As mentioned at the beginning of this post, if you find records on ScotlandsPeople it is a pay-per-view charge. The indexes cover birth, death, and marriage registers, census returns, church registers, valuation rolls, and legal records including wills and testaments and coats of arms. ScotlandsPeople uses credits, which are sold in batches of 30.  The number of credits and costs are different for different image types. They accept credit cards. Here is the cost breakdown on their website as of 10 November 2017:
Statutory registers of births (older than 100 years), marriages (older than 75 years) and deaths (older than 50 years) cost 6 credits (£1.50)
Census returns and church registers of births and baptisms, marriages, deaths and burials and other events cost 6 credits (£1.50)
Valuation rolls cost 2 credits (£0.50)
Wills and testaments (including soldiers' and airmen's wills) cost 10 credits (£2.50) – this is the cost of the entire document, which is usually two or three pages, but can be more than 100 pages long
Military Service Appeals Tribunal records cost 20 credits (£5.00) – this is the cost of the entire document which is usually about three or four pages long but can be much longer.
Coats of Arms (entries from the Public Register of All Arms and Bearings in Scotland) costs 40 credits (£10.00)
Each record is a valuable treasure and it is wonderful that they have been preserved and made accessible. Legacy Tree Genealogists is not affiliated with ScotlandsPeople.gov.uk, but we've found this site to be very useful in researching Scottish ancestry, and we enjoy sharing our professional genealogy research methodology. Put on your kilt, listen to some bagpipe music and begin your search into one of the world's best archives.
If you have Scottish ancestry and don't know where to start, or need help accessing ScotlandsPeople records, our professionals and onsite agents are ready to help you learn more about your family history. Contact us today for a free consultation to discuss your specific projects goals and determine which of our project options is best for you!