Legacy Tree Genealogists works with researchers from across the globe to access records for our clients. We asked one of our onsite researchers in Hungary to share an inside look at the resources available for family history research at the Pest County Archives located in Budapest, Hungary.
The Pest County Archives | Pest Megyei Levéltár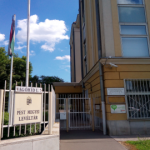 Pest county (Hungarian: Pest megye) was formed after World War II, incorporating a part of the former Pest-Pilis-Solt-Kiskun county, as well as smaller parts of adjacent counties. Historically, Pest County (Pest megye) has been part of kingdom of Hungary since the 11th century and its territory was mainly the north-eastern part of the modern Pest County.
Today, Pest County Archive (Hungarian: Pest Megyei Levéltár) is one of the twenty county archives in Hungary and located in Budapest, the capital city of Hungary, and has a regional branch in Nagykőrös.
Additionally, the archive keeps records both from the historical Pest-Pilis-Solt-Kiskun county, and some from its present borders. For example, Pest county archive holds civil records of the villages of Tárnok and Diósd, which were historically part of Fejer county, but now are in Pest county. A good research practice is to check with each modern County Archive to determine whether or not it has historical records from a particular town. Note: The city of Budapest has a separate administrative status and is not included into Pest county.
Accessing Records at Pest County Archives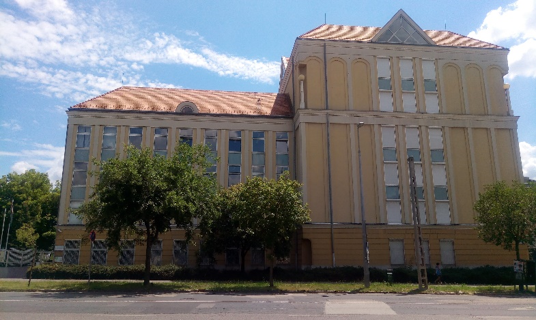 Although the archivists are available to assist and advise you on the archive's resources, they do not provide research services. Research work must be done by the interested person or their representative. Both Hungarian and foreign citizens alike have access to the archive's holdings. It is advisable to contact the archive before the visit, via email or by phone, in order to request the records. You will be notified, when you can come to research. Access to records is granted from one to eight working days after the request, but the average is three days.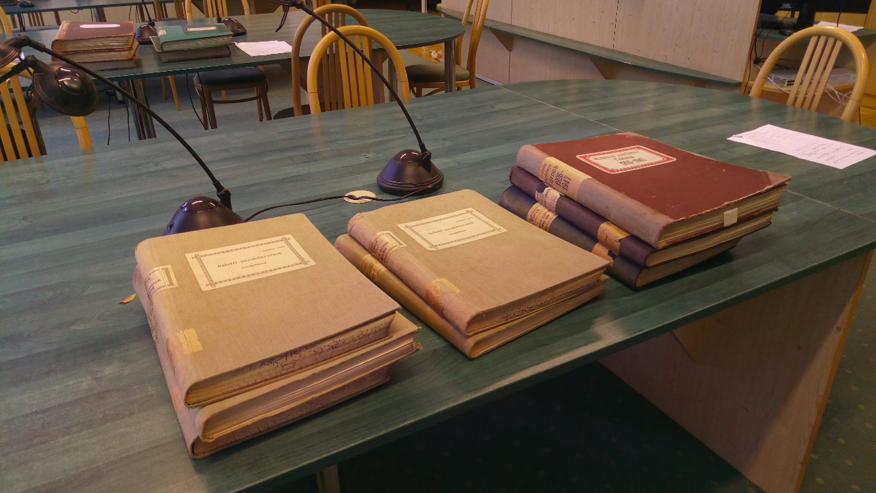 Upon arrival, you will need to present your ID and complete a registration form. In case of successful research, you order copies of the found records or take copies yourself, having paid a photocopying fee. Contact information and research room opening hour are available on the website.
Location: Vágóhíd utca 7, 1097 Budapest
Reading Room Hours: 8:00 – 15:00 [8am-3pm]
Available Collections for Family History Research
A list of collections is available for download on the archive's webpage (in Hungarian), or it can also be searched on the Digital Archival Portal:
The online services of the National Archives of Hungary (MNL) and Budapest City Archives (BFL) can be accessed through the Digital Archives Portal. Here you can search in the combined databases of registry and digital contents of the archives, register as a researcher, submit document requests or contact our client services.
 The main collections of interest for genealogy at the Pest County Archives include:
Church records of Pest-Pilis-Solt and Pest-Pilis-Solt-Kiskun counties (duplicates), 1828-1895
Civil records from Pest-Pilis-Solt-Kiskun/Pest counties (duplicates), 1895-1983
Censuses and tax-payers lists from Pest-Pilis-Solt county from feudal period, listing names and size of the land plots
Censuses of the County General Assembly of various subjects, 1702 – 1848
Tax records, 1701-1770
Election lists, 1877-1950, containing valuable data from several elections, including names and occupations of those, who had the right to vote
Court records, notary records, probate records, 1875-1949
Obituaries, 19th – 20th centuries
Archival collections of prominent families and personalities, 1569-1965
Nobility documents, coat-of-arms and stamps
Civil Registration Records (duplicates)
While Hungarian church records are mostly accessible online through October 1895, not all civil records are, so oftentimes onsite archival research is the only way to research them. Hungarian Civil registration (Állami anyakönyvek) began on October 1, 1895 for births, marriages, and deaths and records are maintained by local civil registry offices.
The record format varies slightly over time:
prior to 1907 records were kept with a single event per page
beginning with 1907 the format is tabular with many events listed on the same page
It is important to note that the Pest County Archives, like other county archives, holds "duplicates" of the civil records. These duplicates are open for research, however, there is an important caveat to this: according to the Hungarian National Archives Regulations enacted in July 2014, "researchers are not allowed to take copies of the second copies of civil records".
Researchers seeking copies of civil registration records need to contact the respective local civil registry authority and provide proof documents of family ties to obtain copies.
Privacy Restrictions on Vital Records
According to the 2010 Law on Vital Records Procedures, the following limitations of access apply to vital records for research:
for death records – 30 years after the event
for birth records – 130 years after event
for marriage records – 86 years after the event
A catalog of the civil records held at Pest County Archive can be accessed on its website here.
With professional genealogists who specialize in Hungarian genealogy, along with onsite agents worldwide, we are able to help you identify the origin of your Hungarian ancestors, determine where the applicable records are kept, and obtain them for you so that you can learn as much as possible about your Hungarian ancestry. Contact us today to discuss your research goals!