"What does the symbol on my ancestors' gravestone mean?" Our guide to gravestone symbols may just contain the answer you're looking for!
This time of year, cemeteries hold a certain appeal due to their association with the macabre, but for the dutiful family historian, the tombstones of our ancestors can provide leads to untapped records. 
If you have yet to go and search for the physical gravestone of an ancestor and know where they might be buried, the effort spent locating them could be worth it for the information tombstone symbols can provide. These symbols can unlock information about military service, fraternal organization membership, and religious affiliation.  Recognizing and then interpreting these symbols can then lead you to records relating to those symbols that unlock the history of your ancestor beyond their birth and death dates.  
Military Symbols and Tombstone Styles
Some of the easiest symbols on tombstones to recognize are military-related. Depending on the branch of the military and the war in which they served, the symbolism and engravings typically include service details. The following will review some of the more common military symbols and styles of tombstones. Viewing the tombstone of a suspected veteran ancestor can provide insights into wars served and specific regimental information.  
Research Tip: Use the specific regimental details to differentiate between multiple men with the same name serving at the same time and place. These details can also help you to confirm service and, in both cases, lead you to additional service records and pension files.   
Civil War Union Shield
Used for Civil war soldiers and other veterans through the Spanish American War.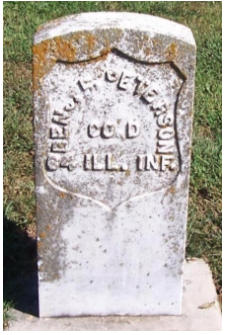 Civil War Confederate Southern Cross of Honor
The Southern Cross of Honor is typically associated with Confederate Army veterans and can be found as an engraving on a tombstone or as an Iron marker placed aside the grave.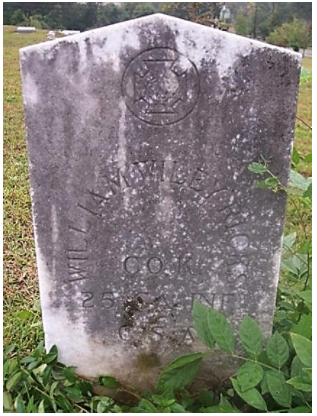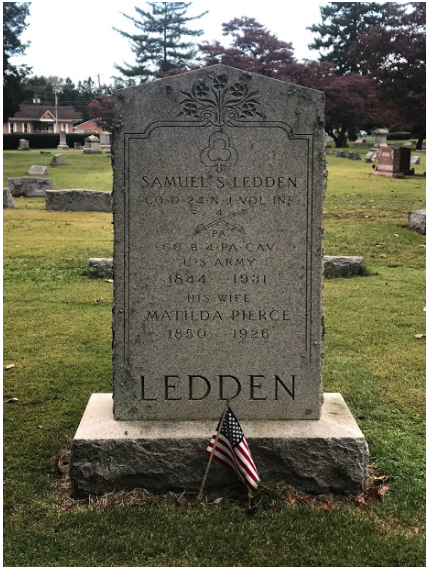 Veterans After the 
Spanish-American War 
After this time period, the styles and symbols indicating military service become more standardized as restrictions on tombstone styles and symbols become refined by the Veterans Association. Below we show a few of the more common styles seen for veteran tombstones for the mid-twentieth century to present times.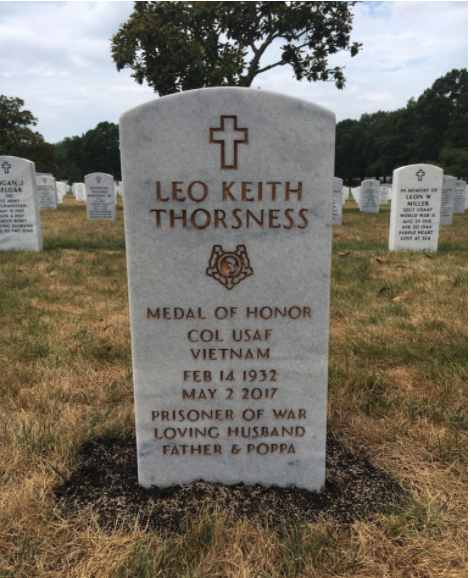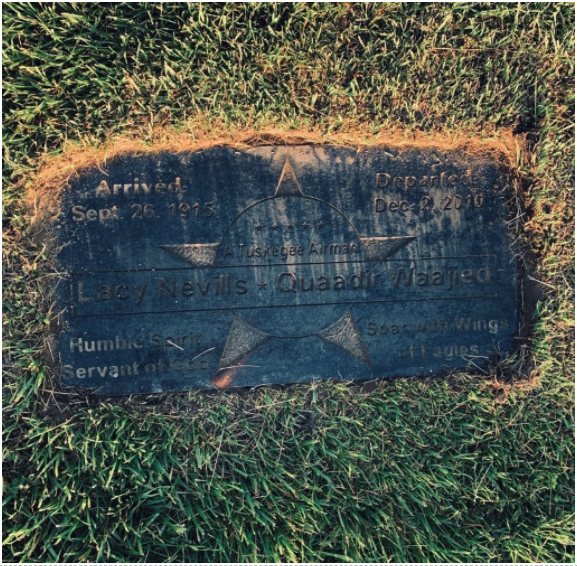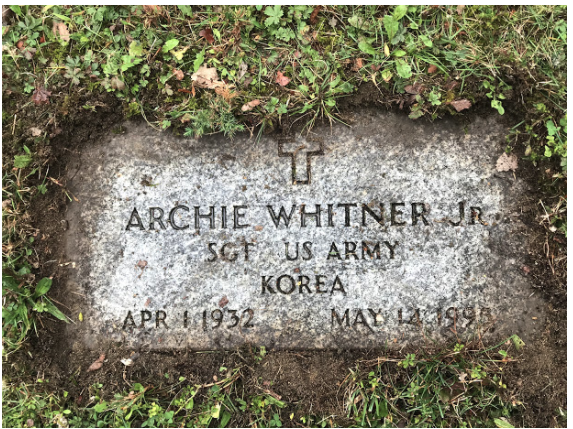 Fraternal Symbols
The golden age of fraternal orders in the United States started at the close of the Civil War and went until the Great Depression.  During this time period, there was a large and steady increase of people joining fraternal orders. Records are still held at many of the archives for these fraternal organizations, particularly the Free Masons.  
It is likely if your ancestor was an adult during this time that he or she participated as a member of one of these organizations. Before the Great Depression, these groups provided support and care in times of sickness and in death. This almost always included management of the member's burial and creation of their tombstone.  
These tombstones often held the symbols of the individual's organization, which sometimes show the specific lodge in which they held membership. If you can determine what fraternal organization your ancestor was part of, based on the symbols engraved on their tombstones, you could potentially access records relating to your ancestor and some of their family members.  
An example of some available records includes the official monthly or quarterly proceedings report for a given lodge which would likely hold a mortality list. Additionally, archives for these fraternal organizations could hold membership information for your ancestor.  
Using this information, you can track the migration of relatives based on their membership transfers from one lodge to another, if they moved and maintained membership with a specific fraternity, which before the Great Depression, was a more likely occurrence. Below we focus on some of the more common fraternal symbols but offer at the conclusion of this article additional sources to help you decipher fraternal organizational symbols for your ancestor as well as recognize specific details that indicate whether or not this was an African American branch of one of these fraternal orders. 
Masonic Symbols
With the Masons, there are multiple levels, orders, and women's branches. Here we touch on the more famous of those but do not provide a comprehensive list for all masonic orders and branches.  
Freemasons and Eastern Star 
The order of the Eastern Star was created for women associated with Masons, specifically descendants of Master Masons although that has since been expanded to other relatives and other specific orders. Men can join the Order of the Eastern Star but only if they are Master Masons.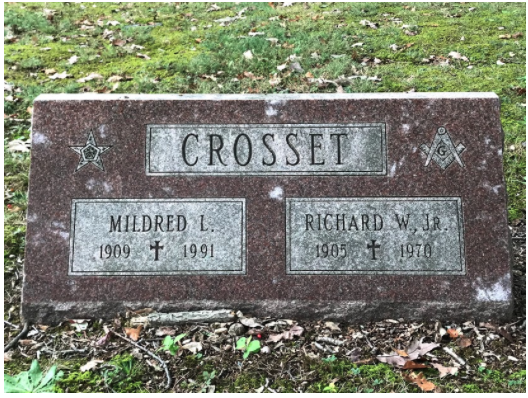 Freemason and Knights of Pythias
Thomas D. Scott was a member of both a Masonic lodge and the Knights of Pythias. Another popular fraternal organization of the time. The common symbols associated with the Knights of Pythias are an ax, shield, and knight's helmet along with the letters F.C.B. 
Scottish Rite Freemason, Order of the Amaranth, and World War II Medallion 
Robert E and Elizabeth Raymer were members of the Scottish Rite of Freemasons and the female auxiliary branch called the Order of the Amaranth.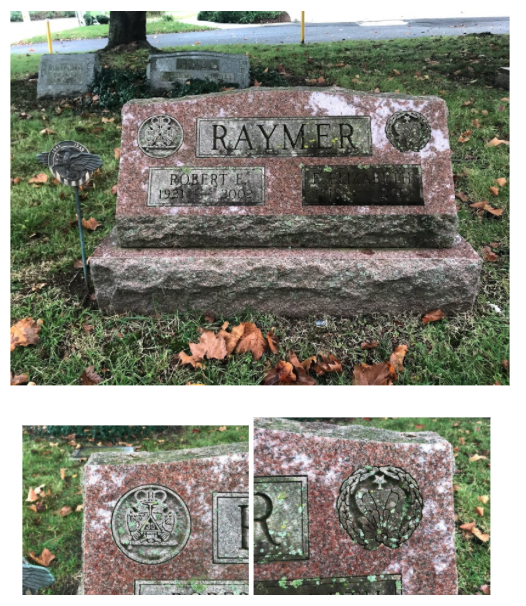 Order of the Odd Fellows
The Order of the Odd Fellows is typically characterized by the three-link chain. This often includes either I.O.O.F for Independent Order of Odd Fellows and the Grand United Order of Odd Fellows G.U.O.O.F, created by African American members. You will also see the letters F.L.T. inside the chains which is an abbreviation for friendship, love, and truth. 
I.O.O.F and the Order of United American Mechanics:
Below is the tombstone of Francis Focer who was both a member of the Independent Order of Oddfellows and the Order of United American Mechanics which was an anti-Catholic American Nativist organization. 
Shriners
Shriners International, originally known as the Ancient Arabic Order of the Nobles of the Mystic Shrine, is still active today and fund Shriner Hospitals around the United States.  Their fraternal symbols are a sword, a crescent moon, and a star.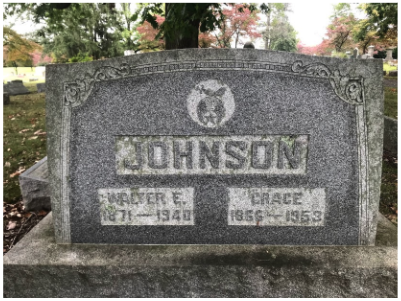 International Order of Twelve Knights and Daughters of Tabor
This organization was created for and by African Americans by Moses Dickson in 1872 Missouri.  The organizations' symbolism rests with the numbers 333 and 777. The 333 is representative of the Father, the Son, and the Holy Ghost, while 777 represents justice, equality, benevolence, prudence, loyalty, unity and impartiality.  You will often see these numbers represented in a geometric hexagon but sometimes they will be seen as stand–alone numbers written together on the tombstone. 
Religious Symbols
Many of our ancestors were buried in church cemeteries but others might have been laid to rest in family, private, or non-sectarian cemeteries. If the latter is the case for your own ancestor, it is important to recognize religious symbols and understand differences in acceptable symbolism and typical ornamentation within different sects of Christianity and Judaism. Once you've identified their religion, you can begin to search for nearby churches, mosques, or synagogues that catered to their religious community and begin the search for new records. 
Muslim Tombstone Symbols: The Crescent Moon and the Quran
Jewish Symbols
One of the most iconic and recognizable symbols relating to Judaism is the Star of David. This is also the symbol most commonly used on Jewish tombstones. Another symbol is the menorah and it is common to see Hebrew engravings. It is important to translate the Hebrew engravings as they often provide the name of the deceased's father and sometimes mother. Although locating these symbols on an ancestor's tombstone will help you identify that your ancestor was ethnically Jewish it is difficult to tell from tombstone symbolism if the individual was observant or non-observant. It is still worth searching for the nearest synagogue to the burial and any synagogues near where you know your ancestor lived for existing records.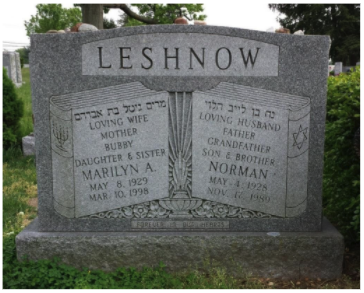 Kohanim Hands
This symbol reflects the priestly blessing and will show thumbs and often forefingers joined. This symbol signifies a direct descendant of Aaron the brother of Moses and seeing it could mean there are records that exist confirm this lineage. 
Messianic Jews
The most common symbols for messianic Jews, who are Jewish believers in Jesus as the prophesied Messiah, is the Star of David with cross in the middle.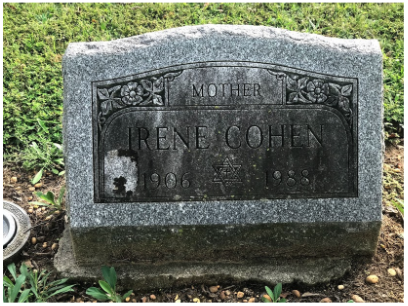 Christian Symbols
The vast number of Christian sects who use the cross as a symbol of their religion makes it difficult to use this as a way to differentiate between which church your ancestor might have attended. However, there are a few symbols that are distinctly used by some Christian sects that might make it easier to locate the church and their existing records. 
Catholic Symbols – The Rosary and the Virgin Mary
The Episcopal Cross
Relatives and Hometowns
Although not symbols, the additional information provided on immigrant ancestors' tombstones such as hometown and relatives is worth mentioning. Immigrant ancestors from the mid-nineteenth century to modern times would sometimes provide additional details about where they were born and the names of their parents or other relatives. Below we show an example of this type of tombstone.  
Research Tip: If your immigrant ancestor's tombstone does not provide any details about the place of birth or other relatives, consider tracing any known siblings and examining their tombstones. It is possible they provide the keys to unlocking records in your ancestor's town of origin. 
If you have hit a brick wall in your genealogy research, or are interested in finding out more about where your ancestors were buried and what information those cemetery records might provide, the professionals at Legacy Tree Genealogists can help. Contact us today for a free quote!
Special thanks to James Morgan III, Worshipful Grand Historian and Archivist for the Prince Hall Grand Lodge of the District of Columbia, for his insight into fraternal orders, their symbols, and the Influence on and the creation of fraternal societies by African Americans. 
Additional Resources 
African American Fraternal Headstone Symbols in Arkansas: A Guide By: Blake Wintory – https://lakeport.astate.edu/wp-content/uploads/2018/06/Arkansas-Fraternal-Headstone-handout-June-2018.pdf 

The Lost Empire: Black Freemasonry in the Old West 1867-1906 by James Morgan III 

Dying to Be Found, Part 2: Cemeteries, Genealogy 103: Post Civil War Immigrant Sources, Lesson 4 – https://www.genealogy.com/articles/learn/103_course4.html  
Reading Hebrew Tombstones: https://www.jewishgen.org/infofiles/tombstones.html
Catholic Tombstone symbols: https://blog.billiongraves.com/catholic-gravestone-symbols/