We've compiled a list of DNA resources that may be helpful when encountering unexpected or traumatic results from DNA testing.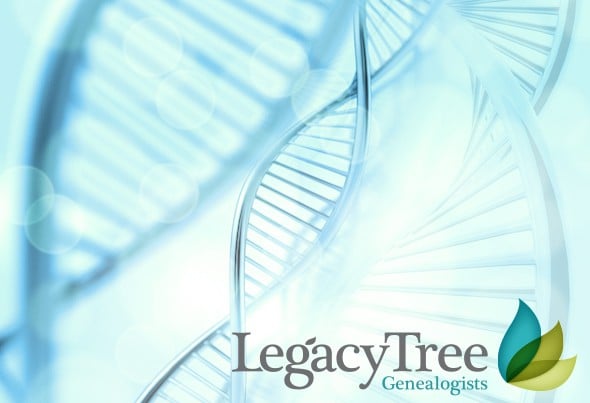 At Legacy Tree Genealogists, we're huge proponents of DNA ancestry testing, which is allowing us to help our clients understand their roots better than ever before. We believe DNA testing is changing the world.
Change, however, can sometimes create difficult complications, and the surprises discovered in the course of DNA ancestry testing are no exception. As an international genealogy research firm, we frequently help clients discover biological family after they've discovered a snag in what they thought was their heritage, usually due to a surprise DNA test result or perhaps as a result of certain truths coming to light in other ways within their family. We are happy to help them make these discoveries, but this fills only half of the hole left by a DNA test surprise. The other half is emotional and social.
To help ease the trauma that can be created by a surprise DNA test result and to increase clients' success in connecting with newfound family members, we've compiled a list of recommended resources for help:
Resources
Counseling and Groups
Brianne Kirkpatrick, WatershedDNA.com
Brianne is a certified Genetic Counselor and an experienced genealogist. Being at the crossroads of these two disciplines allows her to help with the crisis of discovering unexpected information in your family tree.
Brianne also administers a secret Facebook group for people who have discovered close, previously unknown relatives (such as half-siblings) based on ancestry testing. Message her via Facebook for details.
Jean A Strauss, Birthright: The Guide to Search and Reunion for Adoptees, Birthparents, and Adoptive Parents
Widely recognized in the adoption community as a seminal and profound book, this book is brimming with important reference sources and dozens of true-life stories that will guide you in, making the difficult decision to search, navigating through the emotional turbulence of a reunion, and dealing with the impact of the search on the adoptive parents.
Brodzinsky et al, Being Adopted: The Lifelong Search for Self
Widely recognized in the adoption community as required reading, this ground-breaking book uses the poignant, powerful voices of adoptees and adoptive parents to explore the experience of adoption and its lifelong effects. A major work filled with astute analysis and moving truths.
Lora Baum, Ph.D., BlueRidgeHealthPsychology.com
Lora is a certified Genetic Counselor and a licensed Clinical Psychologist with over 20 years of clinical experience. Her practice is based in Charlottesville, Virginia but she accepts clients via tele-counseling on a limited basis. She has some experience with genealogy and DNA ancestry testing.
PsychologyToday.com
If you prefer face-to-face counseling, we recommend searching for a counselor near you at Psychology Today. You can browse professionals based on location, topic, and more. Since DNA ancestry testing is so new, there is not yet a category for this issue in professional counseling, but some of the closest are adoption, grief, and trauma. A good therapist familiar with these concepts can help you find a healthy way to navigate and cope with newfound feelings and situations. Check with your insurance provider for coverage information in your area.
DNAAdoption
DNAAdoption is a non-profit organization that teaches anyone how to work with their DNA, not just adoptees. They provide support as you plan and execute contact with previously unknown biological family. They can help you learn more about what to expect from your experience, how to prepare yourself emotionally, and how to tailor your contact to best fit your needs and those of the person to whom you are reaching out.  They can be contacted here.
Reading
Bill Griffeth, The Stranger in My Genes: A Memoir (Boston: New England Historic Genealogical Society).
https://www.amazon.com/Stranger-My-Genes-Memoir/dp/0880823445Written by CNBC news anchor Bill Griffeth, who, after taking what he thought would be a simple DNA test, discovered he was not the biological son of the person he knew as his father.
"Biological vs. Cultural Heritage," Legacy Tree Genealogists Blog, posted 20 December 2015. https://www.legacytree.com/blog/biological-vs-cultural-heritage.
Discusses how a person can validate both a biological and a cultural heritage, even when the two don't intersect.
Deborah N. Silverstein and Sharon Kaplan, "Lifelong Issues in Adoption," American Adoption Congress, undated. http://www.americanadoptioncongress.org/grief_silverstein_article.php.
Describes seven key elements that adoptees deal with throughout their lifetime, which can also be applied to discovering misattributed parentage later in life.
"Coping with Grief and Loss," HelpGuide: Trusted guide to mental, emotional & social health, undated. http://www.helpguide.org/articles/grief-loss/coping-with-grief-and-loss.htm.
Discussion on signs of grief, utilizing the support of others, and taking care of yourself. Includes many additional resources for coping with grief.
Donna Portuesi, MSW, "Silent Voices Heard Impact of the Birth Mother Experience: Then and Now," American Adoption Congress, undated. http://www.americanadoptioncongress.org/grief_portuesi_article.php.
Explores the emotional impact of adoption on the birth mother.
Susan Miller-Havens, Ed.D, "Making Contact," American Adoption Congress, revised 2008. http://www.americanadoptioncongress.org/pdf/making_contact.pdf.
Advice and scripts for making contact with previously unknown, biological family.
Legacy Tree Genealogists has extensive experience assisting clients with learning about all facets of their heritage. If you're seeking answers to a family mystery, we will do everything within our power to figure it out and to present you with the facts you need. Using a combination of genetic and traditional genealogy methodologies to identify biological family members is a particular specialty. Contact us today for a free consultation and to discuss options.