"Does my family have a coat of arms?" We share eight tips for heraldic research to help you find out!
Coats of arms and other heraldic devices are beautiful and filled with symbolism: blue signifying truth and loyalty, lions indicating bravery, and the phoenix symbolizing resurrection. They conjure up images of knights jousting and rooms filled with nobleman and ladies and suggest a possible relationship to a famous king or queen.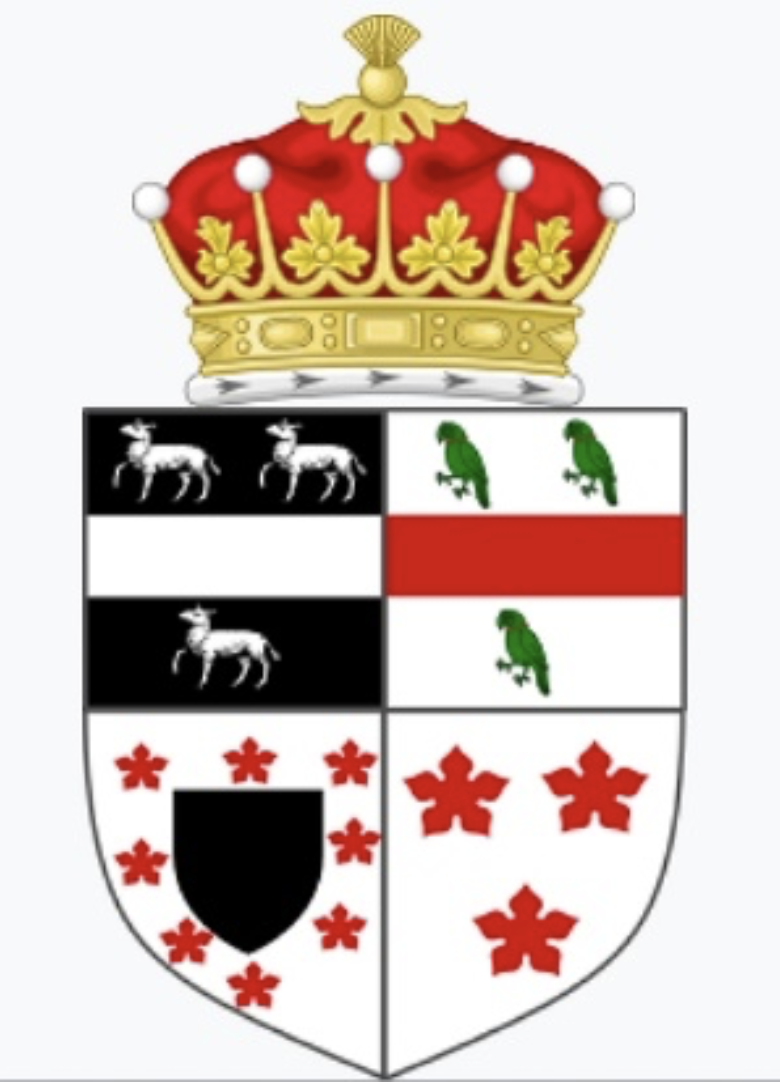 Unfortunately, many people misunderstand heraldry and the rules surrounding coats of arms. Here are eight tips to help you determine if you are armigerous—have the right to use a heraldic achievement—and where to go for more information.
 

Coats of arms belong to an individual, not to a surname.

Simply because you are related to a person who had a coat of arms does not entitle you to that device. Coats of arms descend through the legitimate male line, specifically the eldest son (primogeniture). This means you are likely to already know that you are armigerous. However, if there are no heirs along a line of descent, a descendant of a second son (or a sister) would be the person entitled to that coat of arms.
Many coats of arms are associated with nobility, and both the title and the coat of arms descend together.

These are hereditary arms. For instance, the present Earl of Durham is the 7th Earl of Durham. He is the only son of the 6th Earl but has an older sister who did not inherit the title or the coat of arms. The present Earl of Durham has four children, and the oldest, a boy, will inherit the title and the coat of arms upon his father's death.
Women can only inherit a coat of arms if there are no male heirs.

This means that before a woman can inherit, all of the woman's brothers have died and all of the brothers' children have also died. The woman's oldest son inherits upon her death.
The Lord Lyon is responsible for coats of arms in Scotland.

The Lord grants arms in Scotland and maintains information regarding Scottish arms and their inheritance. Do note that it is generally not possible for a non-British citizen to successfully petition to be granted Scottish arms.
The Republic of Ireland also grants arms.

However, there are eligibility rules regarding citizenship status and residency.
In France you may assume any arms you choose.

There is no official college of arms for registering or granting coats of arms in France. But be warned—you may not usurp coats of arms associated with a family name. So do your homework.
Coats of arms aren't only for people.

They can be granted to businesses. Schools and other organizations can also petition to be granted coats of arms.
The United States neither recognizes nor prohibits its citizens from adopting a coat of arms.

This means you can create your own coat of arms and, if you like, you can register it for free at the U.S. Heraldic Registry.
For more information, see:
England, Wales, Northern Ireland, Australia, and New Zealand
Court of the Lord Lyon (Scotland)
Arthur Charles Fox-Davies, A Complete Guide to Heraldry (1909)
The team at Legacy Tree Genealogists has been helping clients worldwide discover their roots for over a decade. If you need assistance extending your family tree for any reason, we would be happy to help. Contact us today to request your free quote!