Henry Wadsworth Longfellow's epic poem "Evangeline, A Tale of Acadie" tells the tragic story of young lovers ripped apart following the Acadian deportation. Although the characters, Evangeline and Gabriel, are fictional, the events that frame their drama occurred and mark an unfortunate period in New France's history. The event, known as "Le Grand Dérangement," involved the forced removal of between 10,000-12,000 Acadians from their land at gunpoint between 1755-1763 by British soldiers. 
Who were the Acadians?
French immigration to New France began in the early 1600s, resulting in two distinct cultures. The Quebecois, also known today as French Canadians, settled in the Saint Lawrence Valley, a region built around the booming fur trade. The Acadians, who hailed primarily from west-central France, settled along the Atlantic coast south of the Notre Dame Mountains. Although there were no specified borders, they lived in the general area of present-day Nova Scotia, Prince Edward Island, New Brunswick, and eastern Maine. 
In addition to harvesting fish and raising cattle, the Acadians traded and intermarried with the local indigenous Mi'kmaq communities. Moses Delesdernier, a Swiss land trader, visited Acadia in 1750 and described the Acadians as a simple people who, like many farming societies, worked hard during planting and harvest so that the off–season could be spent enjoying life with family and friends. 
In 1737, the Treaty of Utrecht transferred Acadie from French to English control. Incredibly proud of their culture and heritage, the Acadians refused to swear allegiance to the crown unless they were guaranteed religious freedom. They could remain neutral amid ongoing military conflicts between the English and French. When compelled to sign an oath of allegiance against the enemies of Britain by Governor Charles Lawrence in 1755, their refusal was the event that ultimately precipitated their expulsion. 
Where Were the Acadians Forced to Relocate?  
Removal by the British as part of their war with France over New World settlements resulted in most Acadians being forced onto ships headed for various locations across the Atlantic Ocean. Some were relocated to the English colonies, where they suffered disease and starvation; others were sent back to France or shipped to England and held as prisoners of war. A few escaped into the woods, where they were either captured or fortunate enough to be cared for by their indigenous friends until they could make their way to the Saint Lawrence Valley and join the Quebecois. Often, the exiles were moved multiple times, making it difficult to trace the genealogy of an individual family line back to the original emigrant ancestor from France.
Where Did They Relocate After the Acadian Deportation and The Conflict Was Over?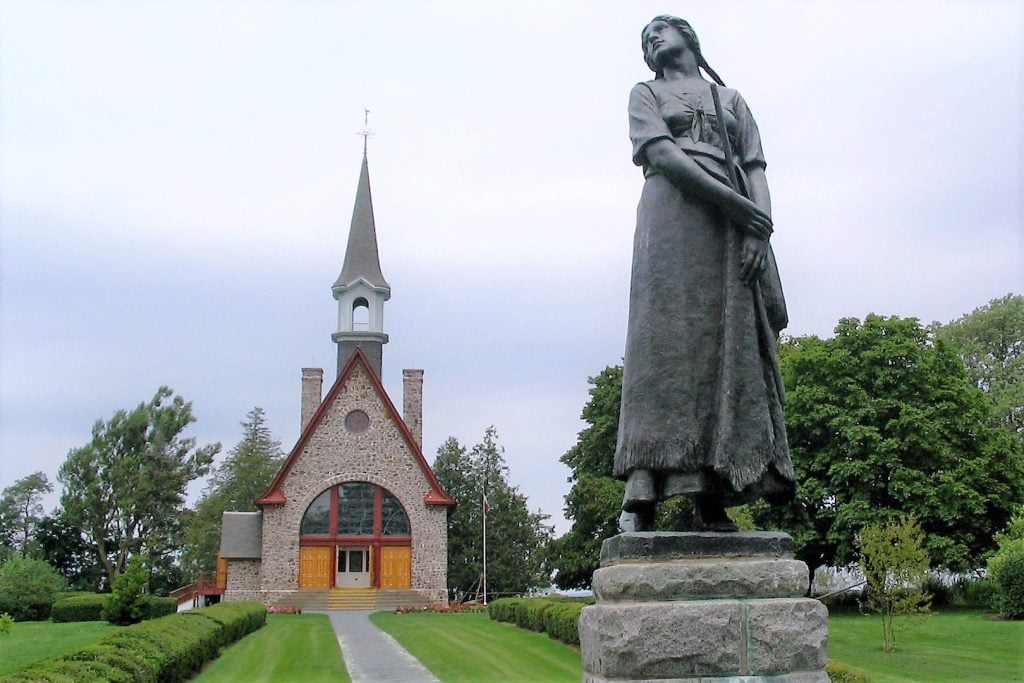 After the war, deportees who attempted to return to their land found their towns destroyed and land taken over by English loyalists and American settlers. The only option for the returning Acadian remnant was to establish new communities. As a result of the occupation of their former home, most of the Acadian families elected to relocate to New England, Quebec, the French Caribbean, or Louisiana Territory. 
Today, the most prolific settlement of Acadians (Cajuns) resides in a portion of Louisiana known as Acadiana. However, groups of Acadian descendants can be found across North America due to subsequent intermarriage and migrations during the nineteenth and twentieth centuries. For example, many Acadian families intermarried with the Quebecois and joined subsequent French-Canadian migrations into Vermont, New York, New England, and the Midwest between 1840 and 1930.
How Do I know If My Ancestors With a French Surname Were Acadians?  
Acadian census records existed before removal and can be found online at many websites, including the Library and Archives of Canada (https://library-archives.canada.ca). Early census records are a good starting point to find out if your French ancestors were part of the Acadie settlement. The following list identifies the surnames of early Acadian settlers included in the 1671 census:
Aucoin, Babin, Belliveau, Belou, Bertrand, Blanchard, Boudrot, Bour, Bourc, Bourg, Bourgeois, Brot, Brun, Commeax, Cormié, Corporon, Courpon, Daigre, de Forest, Doucet, Dugast, Dupont, Dupuis, Gaudet, Gautier, Gautrot, Girouard, Gougeon, Granger, Guérin, Guillebaut, Hébert, Joffriau, Kreissy, Labatte, Lambert, Landry, Lanoue, LeBlanc, LeGrand, LeJeune, Martin, Melanson, Morin, Pelerin, Petitpas, Pitre, Poirier, Rau, Richard, Rimbault, Robichaud, Scavois, Sire, Terriau, Thibaudeau, Trahan, Vincent
Most Acadian families descend from a few founding families. Still, a more comprehensive list of surnames and their original settlement sites can be found on the Acadian Memorial Archive website. The Acadian.org site also offers additional information about Acadian families and their history. 
Tips For Tracing Your Ancestors Through The Acadian Deportation
FOCUS ON FAMILIES
When pursuing migration research, tracing families rather than individuals is best to avoid conflating people with the same name. This is especially important in Acadian research as many records, including censuses such as the 1714 Beaubassin census (shown below), provide family grouping but do not include ages or birth years. 
1714 Census of Beaubassin in Acadia" Courtesy of the Library and Archives of Canada
DISCOVER DEPORTATION DOCUMENTS
The Nova Scotia Archives is one of several websites that maintains online databases of documents related to the Acadian deportation. Documents containing valuable genealogy information include censuses, ship manifests, family lists, and governmental correspondence. 
RESEARCH FROM BOTH ENDS
If you run into a brick wall while tracing your line back to a presumed Acadian family, research census records for families with your surname before the deportation in hopes of making a connection. 
Considerations for Acadian DNA Research
Y-DNA RESEARCH
Y-DNA is passed from father to son and can be an excellent resource for researching male ancestry. Only males inherit Y-DNA, so the tester must descend from the ancestor of interest through a male-only descendant line. 
We recommend testing at FamilyTreeDNA beginning at the 37-marker level to see if you have enough matches to further your research. For a deeper dive into Y-DNA research, FamilyTreeDNA offers group projects focused on shared surnames, geographical locations, or haplogroups. The Acadian Heritage, Acadian Amerindian Ancestry, and French Heritage DNA projects are examples of groups that may interest Acadian researchers. Upgrading to the Big–Y testing level will help you to get the most out of participation in a group project.
AUTOSOMAL DNA RESEARCH
Autosomal DNA is inherited from both parents and is helpful for genealogical research for approximately six generations on all ancestral lines. Because each generation only inherits half of their parent's DNA, we recommend testing your eldest living generation of relatives. Autosomal DNA tests are available at AncestryDNA, 23andMe, MyHeritage DNA, and FamilyTreeDNA. Autosomal group DNA projects are also offered at FamilyTreeDNA.
Like their French-Canadian counterparts, Acadians lived in isolation until the end of the nineteenth century, resulting in intermarriage among the descendants of a relatively small number of founding families. This intermarriage spread across generations, known as endogamy, can complicate DNA research. A tester with Acadian/Cajun ancestry likely shares multiple ancestors with their genetic cousins or may descend multiple times from the same ancestor. As a result, the amount of DNA shared between genetic cousins is often higher than expected, given their closest genealogical relationship. To limit endogamy's impact on your research, focus on researching matches whose ancestors have married outside of the Acadian and Cajun communities. 
For more information about DNA testing, see our blog post on DNA Testing for Genealogical Research.
We hope these tips help you embrace your Acadian roots and discover the often-difficult paths your ancestors forged. 
Legacy Tree Genealogists is happy to offer DNA research services to assist with your Acadian genealogical research. However, we are not a DNA testing company and are not affiliated with AncestryDNA, 23andMe, MyHeritage DNA, or FamilyTreeDNA.