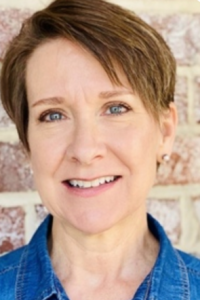 Rebecca chose genealogy as a second career because it is the perfect marriage of two of her passions: family, and meaningful writing.  She has used a wide range of genealogical sources in varying states and time periods. She speaks German and can read Fraktur and Deutsche Schrift.
Education and Training
Rebecca graduated from Brigham Young University with a Bachelor of Arts degree in Family History and Genealogy. She fulfilled internships with the Senior Historian at the Church of Jesus Christ of Latter-day Saints, and with SwissGenerations.org. She completed her credentials portfolio for the Board for Certification of Genealogists and is a member of the National Genealogical Society and the Association of Professional Genealogists.
Specialties
Her areas of specialty include the United States Midwest, South, and United Kingdom (primarily Yorkshire), Germans in America, German and Austrian records.
Experience
Rebecca has worked for Trace.com, FamilyLocket.com, and currently does ghost writing for PicturesAndStories.com. At BYU, she was a contributor to Dr. Roger Minert's 30+ volume series German Immigrants in American Church Records.
She recently accepted her dream job as a researcher for Legacy Tree on the US & British Team—a great spot for Rebecca who has primarily English and Welsh ancestry. A published, award-winning composer, Rebecca's first career was running her own piano studio, teaching piano, composition, and music theory, which she did for twenty-five years.
Rebecca grew up in Tacoma, Washington and now lives in Pleasant Grove, Utah. Her favorite people are her husband Troy, their four children and two grandchildren. She likes piecing quilts, camping, cycling, and writing music. She has made her own bread for thirty years, and recently added sourdough to her repertoire.
Ready to learn more about your family history?
Reach out for a free quote and get started on your research project today.