Tips for Using Compiled Sources in Family History Research
Knowing what records yield the proper information to build a family history can be a challenge. Where do I begin? How do I start? What is right and accurate and how do I know? So much is available online, but who has the right answer?
Family history begins with what you know about your family and extends backwards from there, so from the start, it is important to collaborate and work with others who know about your family in its more recent generations. In addition to the family members you know personally, resources like compiled family histories, county histories, and family trees online help in building the framework of your family tree and can put you in contact with others who might know something that you don't. I know from experience growing up in a family of eight children that there are eight slightly different stories for any given event – each account with some fact and some fiction.
Preserving family history can be a challenge because you want it to be accurate. Traditions handed down from generation to generation in both written and oral forms can be correct. They can also, however, be mixed up, confused, or lost. Many family stories and traditions that contain little fact follow similar patterns such as separation from the family, lost wealth, rumors of an ancestor of a different ethnicity, or thwarted opportunities. In reality, family stories may have been created to cover up incidents a family wanted to hide, or as later descendants' attempts to explain something that was not fully understood. Often there are truths mixed with falsehoods, or stories of events that did occur in a family, but which have been connected to the wrong person or generation. These are often the most difficult to catch.
One of our clients was seeking the truth about an ancestor who founded a fort in the western United States and married a Native American woman. It was a story that he had heard as a child from his father, who was someone well-respected for his honesty. Whether the client remembered the story differently from what his father stated or his father had had the family tradition passed down to him incorrectly, is not known. In the course of our research, it was discovered the father's family tradition did contain some fact. There were three brothers, including the client's direct ancestor, who did move west together and help found the fort. However, in the end, it was a brother and not the direct ancestor that married the Native American woman. The story was not entirely wrong, but the truth did disprove the theory of aboriginal ancestry for the client's line, at least.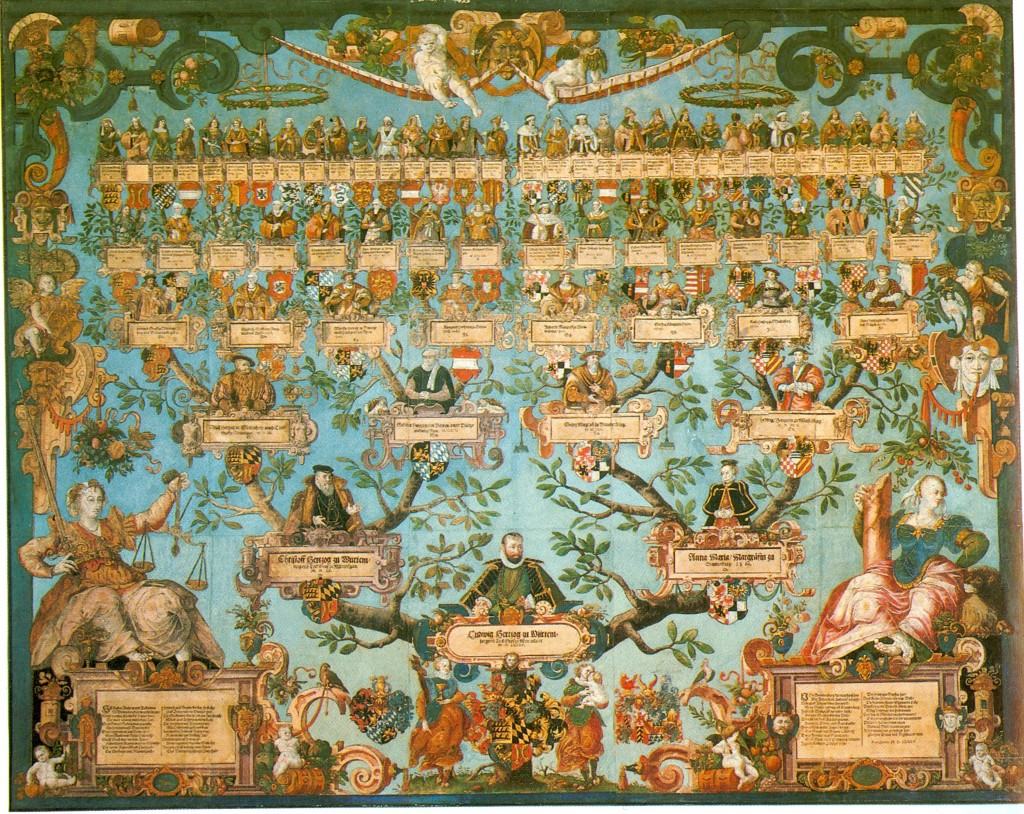 Still, printed and compiled resources can be very helpful as you begin your research journey, as they are a crucial part of what is called the preliminary survey. It is important to check to see if you can identify information about your family that has already been researched, saving your valuable time for looking for records on family lines that have little information. Often in genealogy people tend to unnecessarily reinvent the wheel. The internet has helped tremendously in allowing people to collaborate and share information. On the other hand, one needs to be able to determine what is true or reasonable and what is false. The internet allows many inaccurate family genealogies to be repeated over and over again. It is important to have a set of standards in evaluating information so as to prevent this from happening.
I've heard it said that if a family history or legend was repeated at least three times that it must be true. The problem here is that an inaccurate story can be repeated hundreds of times over the internet and still have falsehoods. We must have other markers for evaluating truthfulness than just sheer repetition. Instead, we might ask: How well is the story documented? Is the information hearsay? Who provided the stories originally? How closely connected is the informant to the ancestor? Does it even make sense within historical context? Even brief fact-checking can authenticate or dispel incorrect family traditions.
Printed sources are very much the same. While written family histories are great stepping stones to aid in finding documentation on a family, one needs to ask if good documentation and research went into the publication. Even if the author includes many sources, the question remains: are those sources reliable and do they pertain to the right family line? Are they original historical documents or just references to other family trees? The printed source is only as reliable as the information and documentation it contains. In fact, there are many family histories which look detailed on the surface, but which cite no documentation whatsoever. It then becomes important to look at the information and seek the source.
This is not to say that compiled sources are not important in genealogical research, so long as they are reliable. At their best, they provide reference materials, how-to instructions for areas of research, maps and geographic tools, bibliographies of records, and published indexes, abstracts, and transcriptions to assist as finding aids for records. They can be found online or in printed books or manuscript collections.
Conclusions should be open to change when new information and evidence becomes available; therefore, care should be taken to properly evaluate the work of a researcher or author who did their best in earlier times to make family connections when they had limited information in front of them. Be grateful for and embrace the information they accurately preserved and correct inaccuracies as new information arises.
I once worked on a case where a huge book of compiled family information was readily available and well-known enough that it was also widely spread across the internet. This book was accurate for several generations. The closer the generations moved toward the colonial period, though, the more errors there were. The authors came to the conclusion that there were five distinct family lines which came to America. However, when the family line was studied, examining all historical records available, we determined that there was only one immigrant ancestor who had five sons. Each had their own path as they helped settle the region where they migrated. Until all the records were reviewed, which are now more readily available than they were at the time the book was written, this could not have been determined.
Finally, county and local histories can be invaluable in locating an ancestor in a particular region. Most were created in the late 19th and early 20th century as a form of vanity press in which the prominent citizens of a community were profiled – often for a fee, and usually in a favorable light. Still, while not entirely unbiased, they do represent a contemporary look at people of the era – their values, accomplishments, and place in society. They can also provide fascinating personal details not found anywhere else – though, because of the nature of their creation, such details should be scrutinized and verified where possible. Also covered is background information about key events in the area's history as a whole which might have affected your family. The digitization efforts of entities like Archive.org and Google Books have placed many county histories online for free. Others are found on shelves at libraries and archives or at local historical and genealogical societies.
Compiled sources are invaluable in genealogy research no matter where in the world a person resides, but should not be substituted for an original source if the original is available. They function best as finding aids to lead to the necessary historical records. Give them a try and see where they take you.
Need help with your research? Uncertain how to negotiate fact from fiction? Contact Legacy Tree today for a free consultation!