We work with genealogists, geneticists, archivists, and historians worldwide and would love to work with you.
Explore available genealogy careers and jobs, and work for the highest-rated research firm in the world!
Do what you love. Change lives in the process.
Are you a genealogy superstar? Join one of the world's most respected genealogy firms, and be a part of something bigger. We're changing lives, one client at a time.
Part-time, Contract or Full-time options available
The world's top-rated genealogy research firm is also the most flexible workplace.
Work Remotely
Say goodbye to your daily commute.
Join our team and work remotely.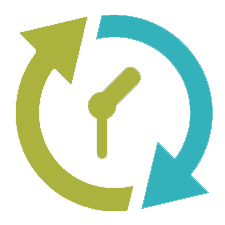 Flexible Hours
Say goodbye to the 9-5 lifestyle.
Join our team and set your own hours.
Prestige
Say hello to working with
top professionals in the field.
Benefits
Connecting families. It's what we do. But we recognize that taking care of your family is equally important,
which is why we offer our employees a competitive benefits package.
Comprehensive medical, dental and vision packages
401k with matching
Generous PTO and paid holidays
Personal family history stipend—get paid to research your own family history!
Annual employment anniversary gifts
Company parties and team building activities
Culture
Legacy Tree Genealogists has been recognized as the Small Business Administration Woman-owned Business of the Year, and as one of the Utah100 Fastest Growing companies. And we recognize that our success is largely due to our greatest asset–our employees.
As a company we cultivate an atmosphere of support centered around our company values of CARE—Cooperation, Accuracy, Respect and Efficiency.
At Legacy Tree, we CARE for our clients, and we also CARE for our employees.
Employment Opportunities
*Worldwide applicants accepted unless otherwise noted
Client Solutions Specialist (Remote)
As-Needed Contractor: Onsite Records Lookup (Remote)
Subscribe
Receive notifications when new employment opportunities are posted.
Questions?