7 Strategies to Set Up Your DNA Project for Success
DNA testing plans and knowing how to set up a DNA project for success makes all the difference in solving family tree mysteries. At Legacy Tree Genealogists, we have helped thousands of clients utilize DNA evidence in the exploration of their family history research questions. From recent unknown parentage to historic misattributed ancestry, we have observed again and again that by inviting the right people to perform DNA testing in the right DNA databases, stubborn genealogy brick walls come tumbling down.
Below are seven strategies that we have found instrumental in setting a strong foundation for the success of DNA genealogy projects.
Prioritize the Closest Generation
Autosomal DNA tests are the most common and popular form of genetic genealogy test (23andMe, Ancestry, MyHeritageDNA, Living DNA, and the Family Finder test at FamilyTreeDNA are all autosomal DNA tests). Each individual inherits half of their autosomal DNA from each of their parents. Beyond that, the amount of DNA shared in common is only approximate due to a random process called recombination which shuffles the DNA each generation. Each individual will inherit about 25% from each grandparent, 12.5% from each great-grandparent and approximately half the previous amount for each subsequent generation. Eventually, there will be some ancestors in a person's family history from whom they have inherited no DNA.
As a result, when trying to utilize autosomal DNA tests to explore a family history research question, it is most beneficial to prioritize the test results of the closest generation to the research subject. This approach aims to leverage the most DNA possible from an ancestral subject in order to learn more about that individual's ancestry. The tester who is the closest generationally and who inherited the most DNA from the ancestor of interest will typically have more pertinent genetic cousins, stronger connections to those genetic cousins, and clearer indications of which pertinent genetic cousins are most important.
For example, if you are interested in learning more about the parentage of your great-grandfather, then rather than using your own test results (which would only cover about 12% of your great-grandfather's DNA) consider using the test results of your parent (25% of the DNA of your great-grandfather), or your grandparent (50% of the DNA of your great-grandfather) if at all possible.
Have you figured out the closest generational descendant to your research subject? Have they performed DNA testing? If so, try and collaborate with them to obtain access to their DNA test results. Are you having trouble identifying the best person to use for your DNA research project? We can help with a DNA testing plan or DNA research plan.
Test Multiple Relatives
Different descendants of an ancestor inherit different parts of that individual's autosomal DNA. Therefore, they will have different pertinent genetic cousins, different amounts of shared DNA with pertinent genetic cousins, and different segments of shared DNA with pertinent genetic cousins. By testing multiple descendants of an ancestor of interest, it is possible to leverage even more of the DNA of that deceased ancestor in the exploration of their family tree. Testing multiple descendants also helps in the later organization and sorting of DNA match lists in order to identify pertinent genetic cousins.
Do you know additional descendants of your ancestor who would be willing to perform DNA testing? Siblings? First cousins? Even more distant relatives? Have any of them already performed DNA testing? If so, be sure to recruit their help in your efforts to learn more about your shared ancestors. If possible, try to obtain access to their test results as well. Are you wondering which of your relatives or how many of them should test for your project? Let us help you prioritize your DNA testing plan.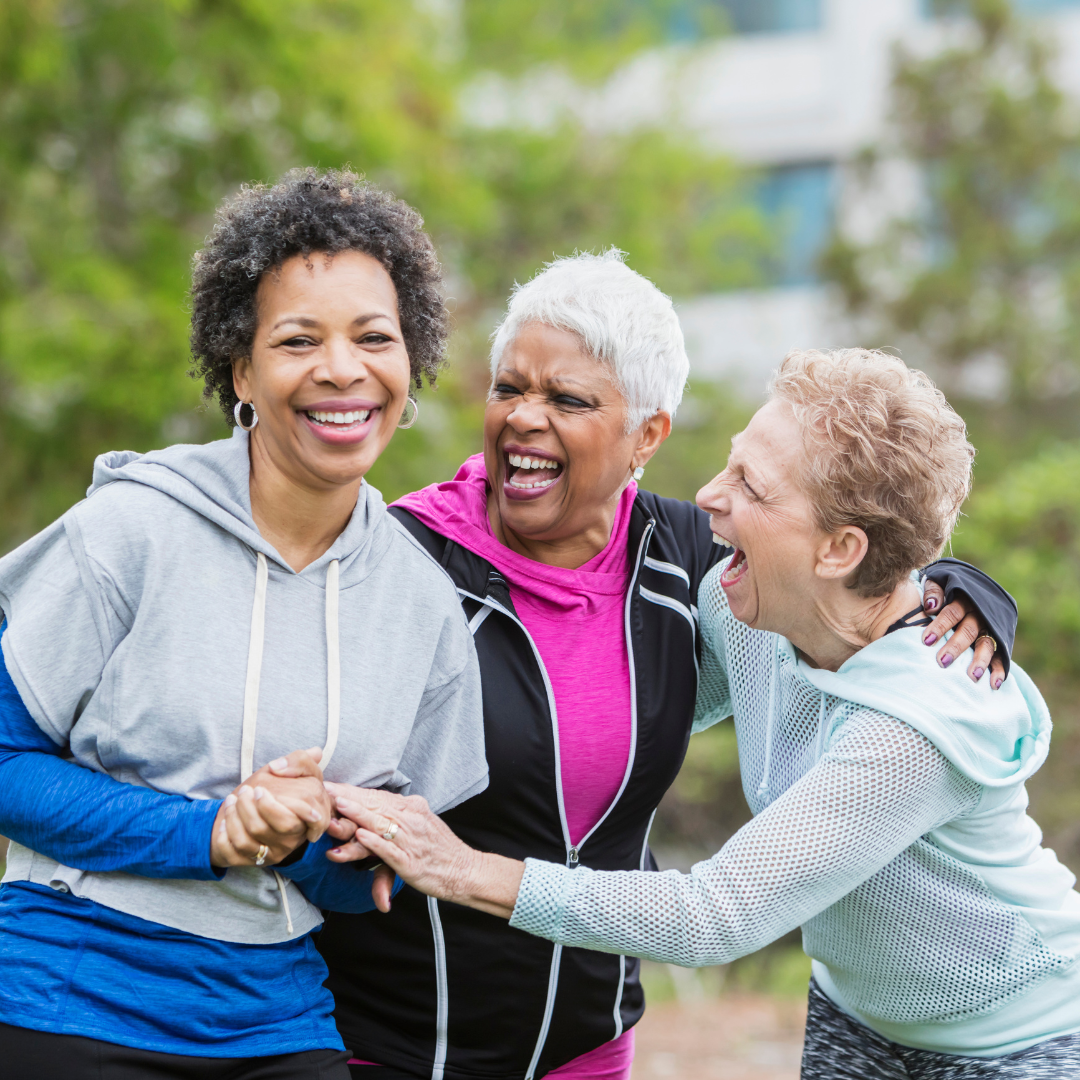 Test for Filtering
Sometimes, testing people not related through the line of your research question can be extremely helpful for determining which matches are not pertinent (and by process of elimination which ones most likely are). This is particularly true if a research subject has few descendants (or few descendants who are willing to perform DNA testing). This approach is also particularly helpful in cases of recent unknown parentage.
For example, if you are interested in identifying your biological father, but it is not yet clear which matches are relevant, testing your mother, a maternal aunt or uncle, a maternal half sibling or a maternal first cousin (preferably someone who shares all of your maternal ancestors) could help in clarifying which shared genetic cousins are maternal relatives versus which genetic cousins are most likely paternal.
If you have some more distant known maternal relatives who have already tested, but no known maternal relatives from other ancestral lines, testing known relatives from the underrepresented lines can help ensure that you are focusing on the right people in the pursuit of your goal and not getting sidetracked by people who actually are related through a different known line.
Do you have known relatives from other ancestral lines who have performed DNA testing and who are already appearing in your match list? If not, consider testing close relatives from various branches of your family tree to help make more sense of your DNA test results. Are you not sure who would be the best test? We can help you determine if filter testing is needed for your case, and who best to test and where.
Test (or Upload) Everywhere
Several DNA testing companies sell genetic genealogy tests, and each maintains its own database of tested customers. It is never known where a key match for your case might appear, so we recommend testing everywhere possible.
AncestryDNA maintains the largest database of tested customers with over 20 million tested individuals.
23andMe maintains the second largest database with over 12 million tested customers.
MyHeritage comes in third at over 6 million and FamilyTreeDNA and LivingDNA have their own databases of between 1 and 3 million customers each.
Currently, the only way to get your DNA matched against customers at 23andMe and AncestryDNA is by testing with those companies directly. Meanwhile, FamilyTreeDNA, MyHeritage and LivingDNA accept DNA data transfers from other DNA testing companies. That means that if you have already performed a DNA test at one company, you can download your raw data, and upload that data to FamilyTreeDNA, MyHeritage or LivingDNA.
Additionally, GEDmatch, a third-party website, permits uploads of DNA data from each of the major testing companies. While uploads of data are free, accessing all of the tools provided by these companies requires payment of a subscription or an unlock fee. If uploading to some of these other sites, be sure to consider the terms of service and privacy statements. Some of these companies utilize DNA data for pursuits other than genealogical research, including criminal investigations and/or pharmaceutical research.
Is your DNA in each of the major DNA testing company databases (AncestryDNA, 23andMe, MyHeritage, FamilyTreeDNA, Living DNA and GEDmatch)? Beyond your own DNA, is the DNA of the closest generational descendant of your ancestor, the DNA of other descendants of your ancestor, and/or the DNA of filter testers from your other ancestral lines present in each of the major DNA testing databases? If not, consider working with your relatives to get them into every database and connect with key genetic cousins everywhere. Creating a solid DNA testing plan will help you cover all of your bases.
Are you struggling to get your DNA test results uploaded into every database, either for yourself or for a relative? We can help as part of the set up for your project.
Identify or Collaborate with Your Closest Genetic Cousins
As we begin working on DNA cases, we often find that there are close genetic cousins within the range of close family to second cousins. Sometimes these individuals have family trees, but other times the only information they have provided in connection with their test results is an ambiguous username. If you recognize any matches sharing more than 200 centimorgans (cM), make sure to take note and determine the exact nature of their relationship to you. Clarifying that information can help in interpreting all of your other DNA matches. If you are unsure of one of these match's identity, try contacting them through the company messaging system to see how they might be related or to learn more about their family tree. Even if the nature of their relationship is unclear, getting the names of their grandparents can be a great first step to making sense of their relationship to you. Once known relatives are identified, then close unknown relatives can be prioritized for additional analysis and investigation.
Do you have any close genetic cousins sharing more than 200 cM with you who are known relatives? Are there any close relatives who you do not recognize? Let us know what you see. Telling us about your known genetic cousins helps us work more efficiently as we set up your DNA testing plan.
If you have genetic cousins you can't quite identify, we will do our best to apply our knowledge of modern research on living individuals to determine their identity and their relationship to you. Want to learn more about how you are related to your genetic cousins? Download your free DNA & Relationships Chart here.
Don't Forget Y-DNA and mtDNA
While autosomal DNA testing is the most common and popular form of DNA testing, and while it is often the go-to type of test for more recent research questions, it is not the only type of DNA testing that can help with family history research questions. The more historical a research question is, the more important Y-DNA and mitochondrial DNA testing become for a DNA project. While these types of tests might not be the first choice test for recent cases of unknown parentage, they are extremely important whenever they can be utilized for research questions pre-dating the late 1800s.
Males inherit Y-DNA, or the Y-chromosome, from their father, who inherited a copy of the same DNA from his father, who inherited a copy of the same DNA from his father… in a line of direct paternal inheritance. As such, Y-DNA follows the same inheritance pattern as surnames in many Western societies. Y-DNA testing can help identify candidates to be direct paternal ancestors or identify surname associations for an adoptee or historic misattributed parentage case. Advanced Y-DNA testing (like FamilyTreeDNA's Big Y-700 test) can even distinguish between historical candidates to be the biological father of an ancestor.
All individuals inherit their mitochondrial DNA from their mother who inherited a copy of the same DNA from her mother… in a line of direct maternal inheritance. Individuals who share the same mitochondrial DNA are related along their respective direct maternal ancestral lines. However, since mitochondrial DNA mutates at a slower rate overall than Y-DNA, even exact mitochondrial DNA matches can be very distantly related. Mitochondrial DNA testing can be helpful for confirming or refuting the candidacy of hypothesized mothers of an ancestor.
Is your research question on your direct paternal line? If so, perform a Y-DNA test, or invite a brother, father, uncle, or cousin to perform a Y-DNA test at FamilyTreeDNA. Is your research question on your direct maternal line? If so, perform a mitochondrial DNA test at FamilyTreeDNA.
Consider also that even if your research question is not on your direct paternal or maternal line, it might be on the direct maternal or paternal line of one of your relatives, and it may be worth inviting them to perform that DNA test.
Reserve Budget for Additional Testing
Sometimes, testing your own DNA or the DNA of your close relatives can only get you so far. Solving a DNA research question often requires additional targeted testing of living relatives of candidate ancestors.
For example, your own DNA testing may help to identify a group of genetic cousins likely related through your unknown ancestor, and the pedigrees of those DNA matches may relate to each other in such a way that you are able to determine that the mystery biological father of your ancestor (or even yourself) was one of four brothers who all lived in the same locality as your ancestor's mother (or your own mother). Distinguishing which candidate was most likely your own direct ancestor will require inviting those candidates (or more often their descendants) to perform DNA testing. Individuals are often more willing to perform DNA testing if the cost of testing is covered, so as you plan for the success of your research project, be sure to keep in mind that additional DNA testing expenses may be necessary to ultimately arrive at the answer and conclusion you are looking for.
Have you already narrowed your search down to some hypothesized ancestors? Let us know and we can help in your efforts to identify, contact, and recruit living relatives to perform DNA testing in order to solve your research questions.
Are you just starting your genetic genealogy journey, or you are nearing the finish line in your DNA research project? Whether you are still prioritizing your DNA testing plan, working with your DNA matches, or recruiting additional relatives to finally prove the answer to your question, we stand ready to help in any part of the process. Let us help you apply genetic genealogy to the pursuit of your family history. Contact us today for a free quote.