What's in a Name? 3 Tips to Kick Off Your Chinese Genealogy Research
Legacy Tree Genealogists works with researchers all across the world to access records for our clients. We asked Clotilde, a partnering professional researcher in Beijing to give us insight into completing Chinese genealogy research. Check it out!
As genealogists, we often receive requests from the descendants of Chinese immigrants who no longer speak Chinese, and only remember vague details about their ancestor: that his surname was Fung, that he arrived on a boat from South China, and that he came to work on the Transcontinental Railroads of North America, in the tin mines of Malaysia, the guano caves of Peru, or the sugar plantations of Cuba.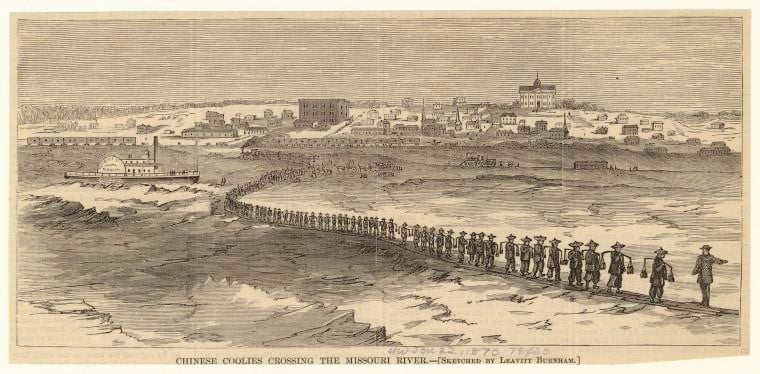 Here are a few tips on how to start your Chinese genealogy research and go beyond vague ancestral stories:
Tip 1: Find your ancestor's surname in Chinese characters
All Chinese genealogy research starts with finding out your immigrant ancestor's name. This is very often easier said than done, as it brings up the first big challenge in Chinese genealogy: the language.
Let's say you know your great-grandfather was called Francis Fung. Unfortunately, this is not much help, as there will be no trace of that name back in China.
Even if you don't read or write Chinese, it may very well be that your family still has some trace of this information. Here's what to look out for:
Letters, newspaper clippings, photos, notebooks, heirlooms, travel or ID documents that belonged to your ancestor.
Graves and tombstones: if the tomb inscription is in Chinese, then you can probably find your ancestor's name and hometown in Chinese characters.
Alternatively, you could also contact organizations your ancestor may have been part of, such as Chinese Clan Associations, which sometimes kept archived members' lists in Chinese.
What happens if I can't find my ancestor's name in Chinese characters?
Unfortunately, it does happen that descendants are only left with their ancestors' romanized names, such as "Francis Fung", for example. The following section explains what you can do to figure out where your Chinese ancestor came from.
Tip 2: Figure out which dialect your ancestor spoke
The Chinese that left spoke all sorts of non-mutually intelligible dialects (Standard Cantonese, Taishanese, Hakka, Hokkien, Teochew, to name but a few). This means that, depending on the dialect, one same surname could be pronounced and written in completely different ways. In addition, there was no standardized romanization system in place to transcribe Chinese into foreign languages.
The result can be somewhat confusing: for example, the surname 陳 can be romanized as Chen, Chin, Chan, Chinn, Tan, Dan, Tin, Tjin, or Ting. Likewise, 'Fung' could either be the Hakka romanization of surnames Fung 房, Fung 方 or Fung 洪, or the Cantonese romanization of Fung 馮. With each surname numbering tens of millions of bearers, it is crucial to narrow down the search to the correct surname as you research your Chinese genealogy.
One good open-source database of Chinese surname variants is Wikipedia's List of Common Chinese Surnames.
If you're unsure as to which dialect your ancestor spoke, you could make an educated guess by looking at historical Chinese immigration to the destination country. Since most immigrants traveled with friends and relatives, or traveled to places where they already knew someone, this gave rise to entire overseas communities that spoke the same dialect and came from the same cluster of villages.
For example:
Most Californian Chinese came from Szeyup – or the Four Counties: Xinhui, Taishan, Kaiping, and Enping in the Pearl River Delta in Guangdong province, and they mainly spoke Taishanese and Standard Cantonese.
Most Filipino Chinese came from the cities of Quanzhou and Xiamen in Fujian province, and primarily spoke Hokkien.
Most Jamaican Chinese came from the Huizhou and Bao'an – counties near Shenzhen in Guangdong province, and spoke Hakka.
A word of warning, however:
Sometimes, Chinese immigrants' surnames were wrongly transcribed as their first names onto official documents in their country of arrival. This is due to the Chinese practice of putting the surname before the given name, which would have confused foreign officials registering their arrival. Although 99% of Chinese carry a single character surname such as Lee, Fung, Wong, Chin etc., many overseas Chinese descendants have a double character surname, such as Asang, Huaman or Wing Ho as a result of this mix-up.
In the U.S., the Chinese Exclusion Act of 1882 aimed at limiting Chinese immigration to the country caused many to travel under forged papers, claiming to have familial ties with current Chinese-American residents. If your ancestor was one of these 'paper sons,' you may have some difficulties finding their real name, as it won't appear on any official documents. The U.S. government has, however, made available certain case files relating to the Chinese Exclusion Act. These are available at the following links:
https://www.archives.gov/research/chinese-americans
http://www.chinesefamilyhistory.org/nara-case-files-for-chinese-genealogy.html
Tip 3: Learn about your clan's origins, dating back 3,000+ years!
Once you have determined your ancestor's Chinese surname, it is already possible to uncover fascinating things about your Chinese genealogy! Most surnames or clan names emerged around 3000 years ago, and Chinese historians are able to pinpoint the exact founding family, if not ancestor, of a lineage.
Take the surname "Wong" 王, for example. Meaning 'king', it is the one of the most common Chinese surnames par excellence. According to historical records, in the 6th century BC, a haughty prince named Zi Qiao disgraced himself by criticizing the king, and as punishment, was downgraded to the status of common civilian. As people still considered him and his kin to be members of the royal family, Zi Qiao and his descendants took on the surname 'Wong', meaning 'king'. Today, there are 98 million Wongs in mainland China alone, and most are thought to be descendants of this disgraced prince.
Wikipedia provides basic information about the origins of major Chinese surnames. For more detailed accounts, you can check out China's online encyclopedia, Baidu (Chinese only).
Need some help with your family history research in China? Legacy Tree Genealogists can help you every step of the way: from figuring out your ancestor's Chinese name, understanding the reasons why they left, to researching your clan's ancestral origins. Contact us today to get started!