Exploring Your Genealogy: The Ordinary and the Extraordinary
When exploring your genealogy, you may come across ordinary aspects of our ancestors day-to-day lives, yet these details can seem extraordinary to us.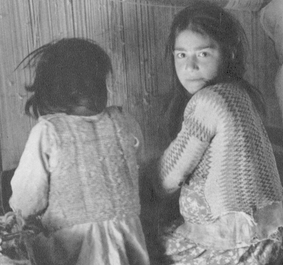 Genealogy is hot.
In 2012, ABC News ran a headline that said, "Genealogy Becomes $1.6B Hobby." One reason for this trend is that we seem to have an innate need to know what extraordinary things our ancestors accomplished – even those who may be considered ordinary on a large scale – and we learn that through genealogical research.
Look at this 1841 U.K. Census, where Alfred and Anne Barker, both in their forties, lived together on Brick Kiln Lane in Coventry, Warwickshire, England.  You can learn a lot from one census record. Alfred and Anne both worked as ribbon weavers and were raising five children:
The word "do" means ditto. Ages above 15 were rounded down to the nearest 5.
This family lived through and felt the massive impact of the dawn of the industrial revolution in England. In 1841, ribbon weaving was the main industry of Coventry, employing the majority of the city, including the Barker family. Silk ribbons were in high demand, used by the wealthy to adorn their dressing gowns, hair and shoes.
Ribbon weavers worked in their own home, or top shop, meaning that on the top floor of their home was the shop that contained the looms, one for the husband, one for the wife, and as many as needed for the children. The top shop was built with large windows to allow for as much daylight as possible and most humble weavers lived in rented accommodations that were small and poorly ventilated and kept cold to maintain proper conditions for the silk.
The following is a photo of what top shops in Coventry looked like:
Top shops in Coventry. Image courtesy of historiccoventry.com.
It is thrilling what can be learned from one document about one family. The Barker family was ordinary in their day and yet aspects of their lives seem extraordinary to us!
The experts at Legacy Tree Genealogists have the knowledge and experience you need to help navigate your heritage. Our network of researchers extends all over the world, meaning we can access records necessary to extend your genealogy as far as possible. Contact us today for a free quote!