Secrets of Murder: Uncovering a Family History Mystery
People often ask professional genealogists why they chose genealogy as a profession. What was the catalyst that started their journey into family history? Mine was simple: my grandparents grew up during the Great Depression in rural Alabama, and they chose not to relive those experiences and never passed on their family history to their children or grandchildren. 
I had been interested in my family history from a young age, but efforts to glean any information about my grandmother Marie's family was akin to an act of Congress. I would ask her about her family, but all efforts to sweet talk her, beg her, or otherwise barter information about her family went unanswered. That woman was stubborn as the day is long (I see some of her stubbornness in my own children today). I gave up and began researching on my own after school and on the weekend.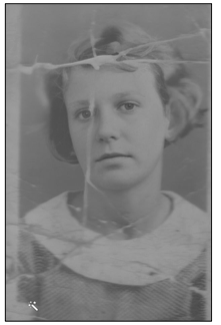 A Surprising Revelation…
As she got older, Marie developed Alzheimer's disease and her mental filter slowly started to wane. She wasn't as guarded as she used to be, and she would occasionally provide quips of information about her father or mother, but nothing extraordinary and definitely nothing that painted them in a bad light.  
One day, out of the blue at the dinner table, she casually explained to my father and me that she had a brother who was murdered while gambling with some other men in a nearby town. I will never forget the look on my father's face as we simultaneously dropped our forks and looked at each other in astonishment. We knew all her brothers—I had photos of all of them standing next to her at her father's grave, and none of them had been murdered. My father discounted this information as part of her illness; her mind must have been playing tricks on her. But something in me said, "There's more to this story than meets the eye." The following weekend I went online and started to search for this elusive brother. 
Unraveling the Family History Mystery
I knew that my great-grandparents had married sometime around 1922 because my grandmother was their first child. I also knew that my great-grandfather had been married once before and he and his first wife had six children. When I found the family in the 1930 U.S. census, I was able to account for all my great-aunt and uncles… all of them except one—ten-year-old Ethel Johnson. 
I had assumed Ethel was my grandmother's half sister from her father's first marriage, but she was born after my great-grandfather's first wife had already died. When I searched for my great-grandparents' marriage certificate, I found they had married about eight years after Ethel was born and my great-grandmother had a different surname than what we were always told. A couple more clicks of the mouse revealed the answer to this conundrum—my great-grandmother had also been married once before and that marriage produced two children: Razzie and Ethel. Razzie was born about 1917, and through a series of unknown events, he never lived with my great-grandparents. Ethel did live with them and adopted her stepfather's surname, hence her enumeration in the census record. 
Discovering the Truth
Newspaper clippings revealed the story Grandma Marie had recounted that day at the dinner table was almost entirely accurate: Razzie was killed on New Year's Day in 1937 after arguing with a man about whiskey. According to the newspaper articles, the man went to Razzie's home, knocked on the door, and then shot him. He would later go on trial and be found guilty for Razzie's murder. 
When we questioned other family members about Razzie's murder, no one knew anything about it. His death hadn't been talked about for almost seventy years. His life had sadly been forgotten by those who knew him… forgotten by everyone but his little sister, Marie. 
Razzie was buried in a modest cemetery on the outskirts of town. The locals who maintain the cemetery chipped in many years ago and bought him a small tombstone. The groundskeepers never knew what brought Razzie there, but thanks to my grandmother's slip of the tongue, he will never be forgotten again. 
Are you looking to tear down your genealogical brick wall? Have a family history mystery that needs solving? Legacy Tree Genealogists helps connect family trees from all around the world.  Contact us today for a free quote!
 1. "Razie Boston Shot By Huland Quick," Cullman Democrat (Cullman, Alabama), 7 January 1937, p. 1, https://newspapers.com, subscription database, accessed June 2020; "Circuit Court Ends It's September Session," Cullman Democrat (Cullman, Alabama), 23 September 1937, p. 1, https://newspapers.com, subscription database, accessed June 2020.