How Much Does It Cost To Hire a Genealogist?
Learn about the cost to hire a genealogist and what to expect.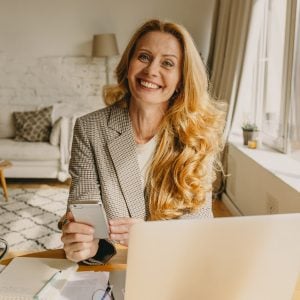 Genealogy research has its ups and downs as you work devotedly to fill out your family tree with accuracy and confidence. It is incredibly rewarding when you are able to easily locate documents and piece together DNA results on your own. However, it can be surprisingly overwhelming and isolating when you hit a brick wall or aren't quite sure if other family members working on your tree have validated all of their results.
Throughout your family history research journey, it's valuable to invest in professional guidance and help. Depending on your needs and goals, working with a professional can save you months, even years, of frustration. 
TOP 4 REASONS TO HIRE A PROFESSIONAL GENEALOGIST
• You've hit a brick wall in your own personal research
• You want to verify a specific section/line of your family tree
• You don't have the time to do the research yourself
• You don't have enough knowledge about how to apply DNA test results to your 
research
Let's dive into the basics about what you can expect when working with a professional genealogist. 
HOW MUCH DOES IT COST TO WORK WITH A PROFESSIONAL GENEALOGIST?
Typically, professional genealogists charge by the hour. According to the Association of Professional Genealogists, hourly rates for a genealogist can "vary from $30 to $40 per hour to well over $200 per hour, based on experience, location, project types and uses, demand, time constraints, and other factors."
That's a significant cost range! How do you know you're getting a good value for your investment? Here are a few things to consider when hiring a genealogist:
1. WHAT ARE THEIR QUALIFICATIONS?
How many years of professional experience do they have?
Do they specialize in a region or time period?
What level of training or education do they have? Degrees, accreditation, etc.?
Do they specialize in DNA and genetic genealogy or another area of expertise?
Do they teach or publish in their area of expertise?
Do they write clearly on their website and other communications?
Do they have positive client reviews and testimonials?
2. CLARIFY THEIR AVAILABILITY
Many professional genealogists are booked months in advance. Depending on your project, it could take several months to complete based on travel needs, record availability, and what documents and information you've already provided. Make sure to ask the genealogist if they can meet your timeline expectations. Many professionals and genealogy firms offer rush fees at a higher rate if you need it. 
3. SET EXPECTATIONS AND GET IT IN WRITING
Don't assume anything. If you have questions or expectations, make sure it's all been articulated and get it all in writing. Here are a few things to articulate and define:
Project goals, hours, timeline, and fees
Scope of work–not only what IS included, but what is NOT included
Final product
Copyright and publication rights
Communication and review expectations
HOW MUCH DOES IT COST TO WORK WITH A PROFESSIONAL GENEALOGY FIRM?
When hiring a genealogist, there are many benefits to working with a  genealogy research firm which has professional genealogists, editors, project managers, and office staff, all working together to complete your project with accuracy and efficiency. 
Factoring in the cost of working with a genealogy firm is important. Typically projects are purchased in hourly blocks and can be as low as $108 per hour for a team of experts working on your project. 
Here are a few things to consider when hiring a professional genealogy research firm. 
1. WHAT ARE THE AREAS OF EXPERTISE?
With a team of experienced professionals, your project will be studied and researched by on-site genealogists, who can access local archives and records, and by in-house genealogists, including DNA specialists,. All of this creates the ability to collaborate with experts in different fields and access records only available to in-person researchers. This team synergy gives your project the highest success in finding answers. 
2. WILL THERE BE FREQUENT COMMUNICATION?
At Legacy Tree and other professional genealogy firms, a personal project manager is assigned to your project to ensure that your research team meets your goals and objectives. Your project manager keeps you updated and communicates with your research team so the project meets deadlines and goals. 
3. HOW ACCURATE IS THE FINISHED PRODUCT?
The peer review and editing process at a genealogy firm like Legacy Tree ensures that your project follows the highest standards of quality. You will be proud of your finished product and able to share it confidently with others, knowing it has been carefully reviewed by professional genealogy editors who check for not only grammatical errors, but also the accuracy of the research methodology and conclusions. 
4. CAN YOU ADD HOURS OR ADDITIONAL RESEARCH EASILY?
Genealogy is a lifelong pursuit, and one project typically does not answer all of the questions you may have about an ancestor or family line. We can pick up additional research goals and projects right where we left off to save you time and resources when continuing genealogy research after a pause. 
5. WHAT IS THE COMPANY'S REPUTATION AND LONGEVITY?

 
Since it isn't uncommon to see private genealogists come and go, it can be helpful to work with an established genealogy firm, one that you can trust will be around for years and provide a high level of service based on experience and prior service to thousands of clients. 
6. WHAT DOES IT COST TO HIRE A PROFESSIONAL GENEALOGY FIRM?
While no genealogist can promise results, a quality and experienced genealogy firm can promise an effective use of time and resources in the search for your ancestors. Many firms provide their services in project packages with set hour amounts. 
For example, at Legacy Tree you can purchase packages from 25 hours up to 100 hours depending on your research needs, with pricing as low as $108 per hour. The client solutions team can assist you in selecting the right package size. 
7. WHAT DO YOU RECEIVE WHEN THE RESEARCH IS DONE?
Family history is designed to be shared. To best share research results, both digital and paper copies are ideal. At Legacy Tree, you receive a website with links to your research results and scans of original documents. You will also receive a high-quality binder with all the research printed and organized in an easy-to-share format. 
WHAT IS IT LIKE TO WORK WITH A FIRM LIKE LEGACY TREE?
To truly understand what it is like to work with Legacy Tree, click here.
To explore working with Legacy Tree, click here to request a free quote or call us at 1-800-818-1476.