Legacy Tree works with researchers all over the world to access records for our clients. We asked one of our onsite researchers, located in Lviv, Ukraine, to share the top 3 record collections for Jewish genealogy research at the State Central Historical Archive of Ukraine.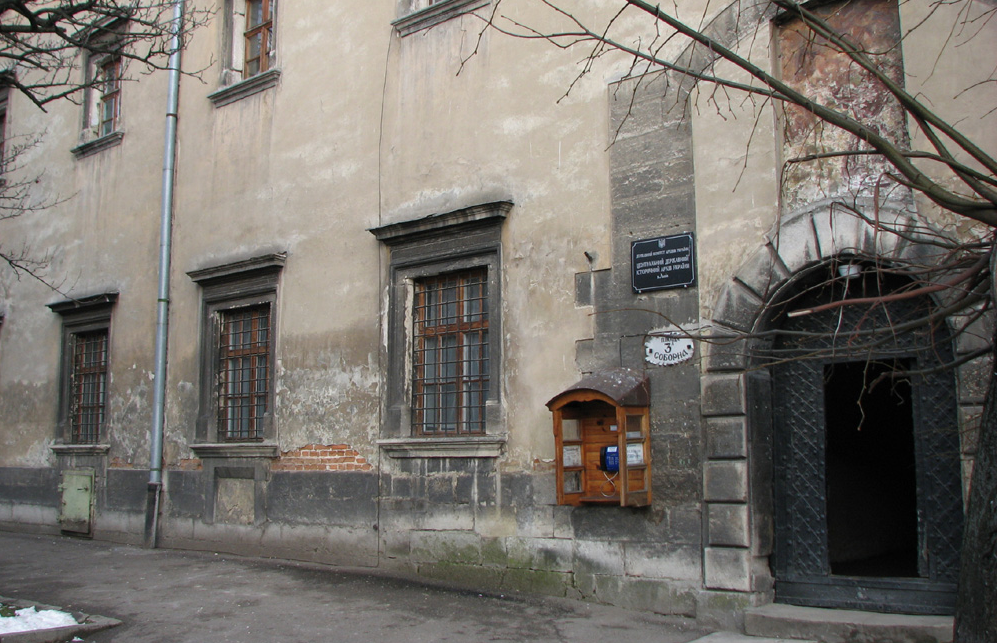 The State Central Historical Archive of Ukraine holds the largest Ukrainian collection of historical Jewish documents. This includes Jewish populations that were part of the Polish Kingdom (before 1772), the Austrian (1772-1867) and Austro-Hungarian (1867-1918) Empires, the Republic of Poland (1919-1939), the Soviet Union and under Nazi German occupation.
Top 3 Record Collections for Jewish Genealogy
There are a number of documentary repositories, also known as Fonds, which contain documents of Jewish genealogy, but there are main three collections of interest:
Fond 701 – Although this collection of 5672 documents is called the "Lwow Jewish Religious Community," it contains 420 registers of Jewish vital records from 63 towns. More information and lists of vital records can be found here.
Other documents of genealogical interest in this Fond include the Lwow Evidence books 1796-1860. Lwow was a unique city with a big Jewish population and Austrian authorities established family numbers given to a limited number of Jewish families who had an official right to reside in Lwow. Those given family numbers were official members of the Lwow Jewish community, they paid community taxes and had a right to have an official businesses and property in Lwow. There were 3768 Jewish families officially residing in Lwow in the 18th – 19th centuries which can be found in this collection.
In spite of most documents from the Nazi German occupation not being well preserved, a source of great value found at the archives is the book of burial registrations in Lviv from 1941–1942. This collection numbers over 6,000 people. These books recorded the date of death, address and age of the deceased. You may come across the names of the famous Lviv professors, doctors of medicine, or lawyers.
In addition, there is a 1941–1942 card index of the inhabitants of the Lviv Ghetto. These cards recorded names, addresses, birthdates (years), positions and places of work. The collection contains over 20,000 cards, and these are some of the only extant sources for the Holocaust period.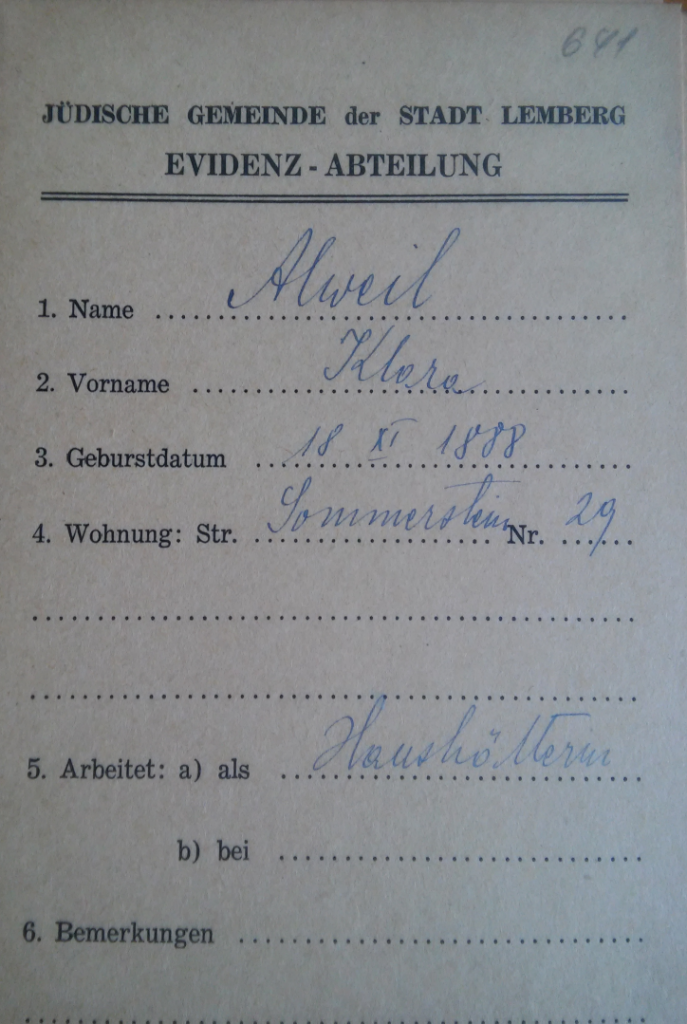 Besides the documents concerning Jewish residents of Lwow, the Fond also includes a collection (about 1000 cards) of personal cards of emigrants from Russia who lived in Lwow in the 1890s on their way from Russia to the West.
2. Fond 166, also known as the "Tabula Registers" was founded in 1780 and existed until 1939. This is a huge collection of various documents concerning real property: sales, purchases, rental agreements, settlements, deeds, testaments, marriage contracts, promissory notes, guarantees,  obligations and various business contracts concerning real property and business relations between realty owners. Having a deed listed in the Tabula Registers was the only way to make a deed legal so all sectors of society are represented. The most important use of this collection for genealogy purposes are the records concerning the distribution of inherited property.
The Tabula Registers were common for all sectors of the population –property was registered for landlords and magnates, state institutions, banks, the state railroad, rural and city communities, churches, monasteries, etc., as well as various contracts of petty-traders, testaments, and promissory notes. The collection even includes auction sales notes from tiny towns in the poor provinces on the boundary of the Austrian Empire.
Fonds 178, 179 – this Fond includes the documents of educational institutions of Galicia known as the "Province School Council" (1797–1921) and "Curatoria of Lwow School Circuit" (1921–1939). These documents are often the only source of information with regard to Jewish genealogy of the Interwar period.
These documents recorded the activity of elementary schools, gymnasiums [high schools], teachers' seminaries and professional schools.
The documents of genealogical interest in this collection are:
Lists of students
Examination letters, graduation certificates, school certificates
Teachers personal fileThese documents include dates, places of birth and sometimes the names of parents. Examination letters even contain student photos!
Here are just a few examples of Jewish genealogy records that may be found onsite within the collection at the State Central Historical Archive of Ukraine: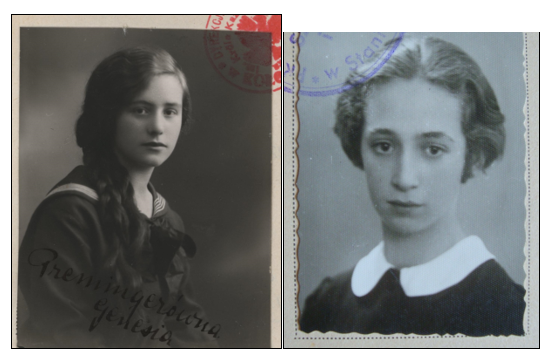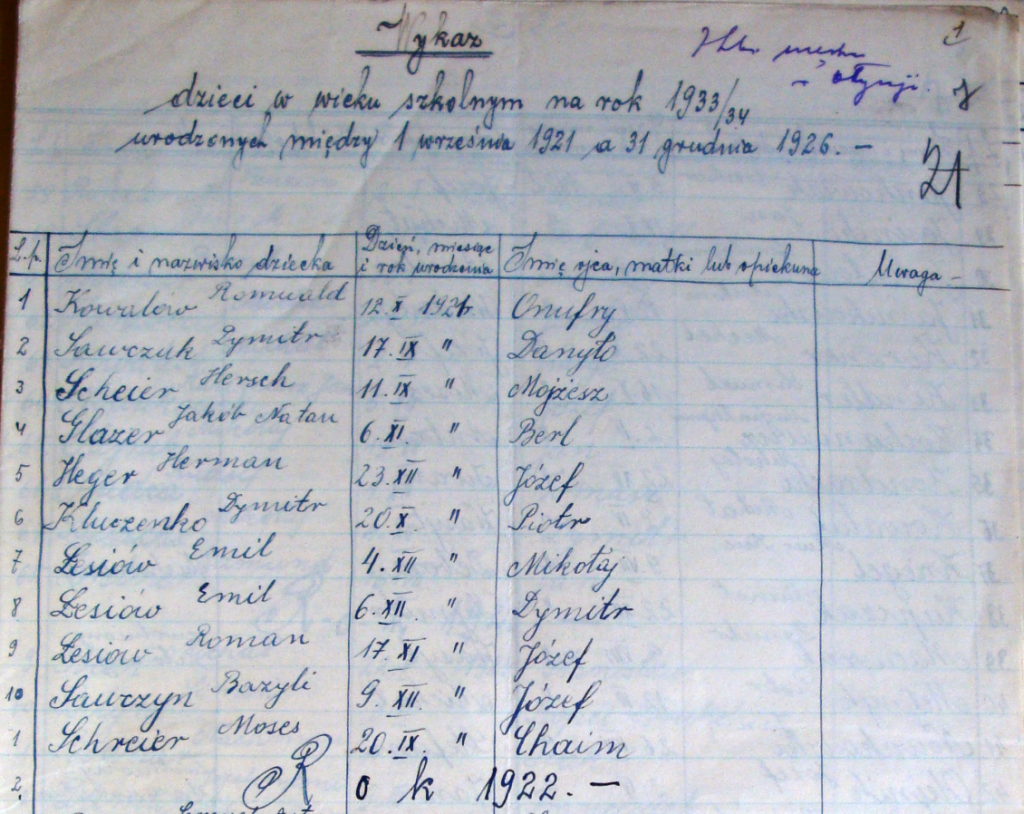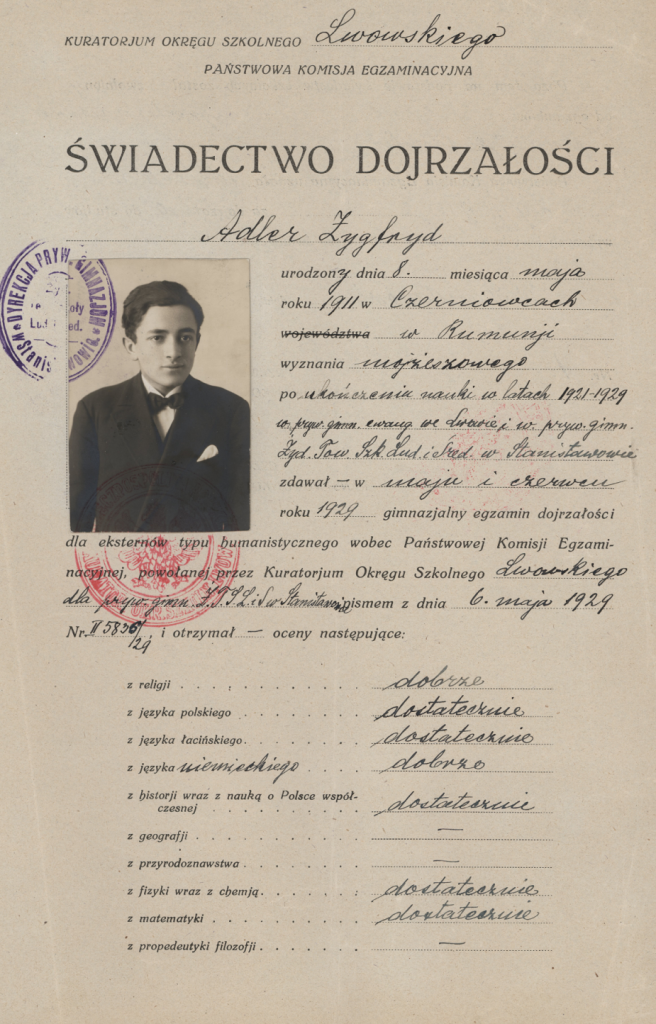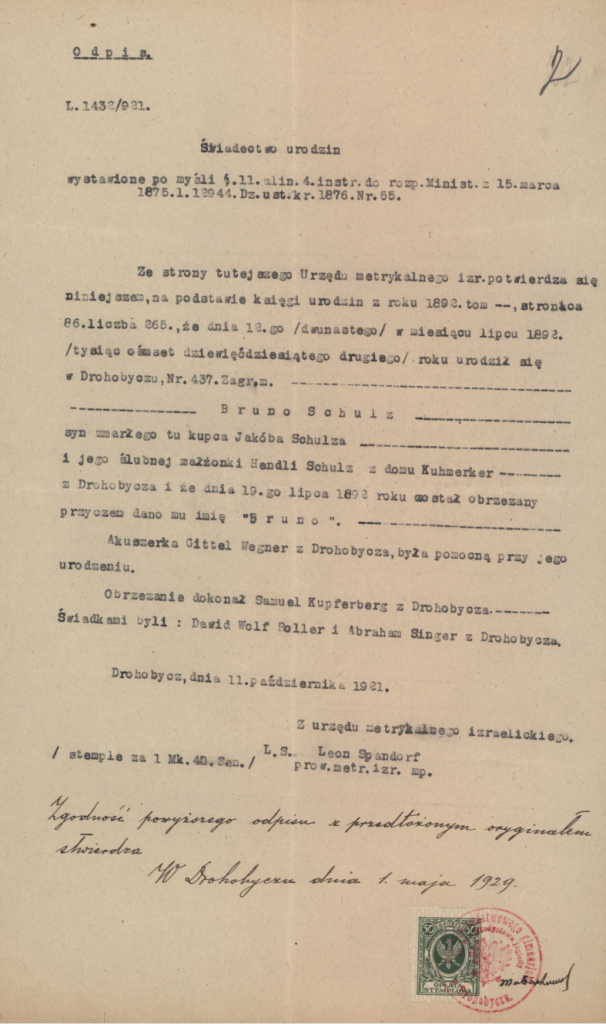 While an increasing number of records are being digitized and made available online, many, many more are nestled among the shelves of historical archives and repositories around the globe, and may just be the missing piece you need to continue your family history research.
If you need help accessing and obtaining documents to continue extending your Jewish ancestry, our professional genealogists and onsite agents are ready to assist you! Our experts are experienced at tracking down all kinds of family history records in locations around the world, and can help you extend your ancestry as far back as records will allow. Contact us to discuss which of our project options would best fit your needs.