We're fresh off the holiday season, and that meant movies in our household! My family enjoys all the standard classics, but as a genealogist, I must confess that one movie stands out as my all-time favorite: Avalon was the perfect Thanksgiving kickoff to the holiday season.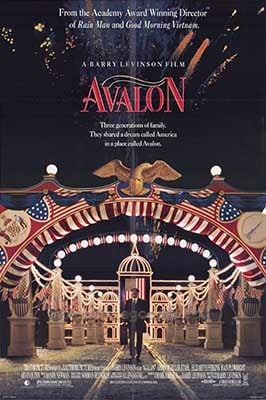 This autobiographical film was written, directed, and produced by Barry Levinson in 1990 and centers on the stories told by his Russian Jewish immigrant grandfather Sam Krichinsky. The movie is set in the early 1950s and consists of successive Thanksgivings and Fourth of Julys, two quintessentially American holidays, with one Christmas thrown in for good measure.
Mr. Levinson always loved hearing his grandfather's stories of the family's early days in the United States, and interviewed a number of relatives to gather anecdotes for the script. When his family saw the finished film, they agreed that he successfully captured the essence and early history of the Krichinsky family.
This sense of genuineness and nostalgia is what makes Avalon such a great movie, and illustrates many of the themes that we repeatedly see as professional genealogists when completing  immigrant ancestor research.
Arrival
As genealogists, we are keenly interested in the details of our ancestors' immigration, including the order in which a family arrived. In the movie and in real life, the Krichinsky brothers immigrated to Baltimore from Kiev (modern-day Ukraine) one at a time, working to gradually bring the whole extended family. Sam's memory of his arrival on the Fourth of July is what opens the movie:
"I came to America in 1914 by way of Philadelphia. That's where I got off the boat. And then I came to Baltimore. It was the most beautiful place you've ever seen in your life. There were lights everywhere! What lights they had! It was a celebration of lights! I thought they were for me. Sam was in America! I didn't know what holiday it was, but there were lights, and I walked under them. The sky exploded! People cheered! There were fireworks! What a welcome it was, what a welcome!"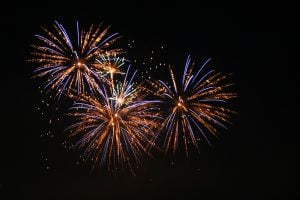 Perhaps not all immigrants had such feelings of joy upon arriving in the United States, but Sam's account echoes those of my own ancestors who had left oppressive and hopeless situations in their old countries.
Name Changes
Many of us have immigrant ancestors who changed their names, obscuring their origins and challenging our efforts to trace their ancestry. I love the critical clue in the movie that Krichinsky is of Russian origin, ending in 'y' rather than the Polish 'i.' Not surprisingly, the younger generation of Krichinskys changed their surnames to "Kirk" and "Kaye" because it was easier for Americans to pronounce. Sam's reaction to this is reflective of what many immigrant patriarchs must have felt:
"Who said names are supposed to be easy to say? What are you, a candy bar? You got a name: Krichinsky. It's a name! Kaye. Kirk. Two cousins—different names! How can this be a family when the father is called Sam Krichinsky, his son is called Jules Kaye, and his first cousin is Izzy Kirk? This is a family! Krichinsky is the name of the family! It's not Kaye! It's not Kirk! It's Krichinsky!"
Although none of my own ancestors changed their names (beyond dropping an umlaut), they all seemed eager to leave their old traditions (language, dress, etc.) behind and adopt American culture so that their children would fit in and be successful here.
Dissolution of Extended Family
In the old country, extended families necessarily relied on each other for economic survival and tended to stay geographically close. However, once in America, job and land opportunities strained family ties both geographically and emotionally. We see this happen in Avalon as affluence allows the younger family members to move to the suburbs and disregard old loyalties. The most iconic scene in the movie depicts the family breaking the time-honored tradition of waiting to cut the Thanksgiving turkey until Uncle Gabriel arrives. Of course, he is late because he had to travel out to the suburbs, causing him to resent his nephews' prosperity. "You cut the turkey without me!" he bellows, beginning a family feud which eventually leads to the tragic dissolution of the extended family. Crowded and noisy Thanksgiving feasts in the beginning of the movie change to quiet and small family meals in front of the television in the end.
Storytelling
Family history is first and foremost about stories. Often our clients come to us with only a family story remembered from their childhood. Sam is fond of starting off with "I came to America in 1914…" causing his family to complain "How many times do we have to hear this story? We know this story. We heard it before." He wisely replies, "If you stop remembering, you forget!"
Naturally, Sam's memories are sometimes not quite accurate. In one of the more humorous parts of the movie, he remembers that when his father arrived in Baltimore in 1926 (or was it 1925? No one quite remembers) it was a bitterly cold day. We see a line of family members walking up to welcome him, bundled up in coats and scarves. But then Sam's wife Eva reminds him that it was actually late May, and we see an amended scene depicting the welcome party in summer dresses, bathed in sunshine. It is this human tendency of misremembering story details that often sets research off on the wrong track and requires original documents to set right.
In spite of Sam's faithful storytelling throughout his life, in his old age he laments:
"A couple of years ago, I went to see the house on Avalon. It was gone. Not just the house, but the whole neighborhood. I went to see the ballroom where me and my brothers used to play. The whole place—gone. Not just that, but the grocery store where we used to shop—gone. All gone. I went to see where Eva lived off Poplar Street. It isn't there—not even the street… And then I went to see the nightclub I used to have. Thank God it was there, because for a minute, I thought I never was. If I knew things would no longer be here, I would have tried to remember better."
Thankfully, Sam's grandson had been listening all along. Barry Levinson was able to create an entire movie based on the stories his grandfather told. One of his Krichinsky cousins who attended the premier of Avalon said "I met my uncles, I met my aunts, I met my parents all over again. The movie has made my children excited about their family. They're learning a lot about their grandparents, about how hard it was for them to make their way when they came to America." Another cousin remarked, "It's wonderful the way this movie has brought us back together again." [1]
I love this movie for depicting the American immigrant experience and emphasizing the importance of personal and family history. Genealogy has the power to turn our hearts to our ancestors and living relatives and bring families together. This is what we are all about at Legacy Tree Genealogists!
If you'd like professional help seeking the stories of your own immigrant ancestry, contact us today to discuss your goals. The consultation is free.
[1] Henderson, Randi, "The Roots of the Story: Barry Levinson's 'Avalon' describes his family's coming to America," The Baltimore Sun, 28 September 1990, http://articles.baltimoresun.com/1990-09-28/features/1990271027_1_barry-levinson-leib-malka, accessed December 2016.