We sat down to learn more about finding Scottish ancestors with one of our professional genealogists, Jamie Kay. Here's what we learned about Jamie and how to research your own Scottish heritage.
The Challenges of Finding Scottish Ancestors
I grew up around the corner from Aunt Dorothy, our family genealogist, and loved to hear our stories and see the photographs she had collected. My great-grandparents came to the United States from Scotland in the 1870s, so a quarter of my heritage is Scottish. 
One of the most challenging aspects of genealogical research in Scotland is the variety of religious groups. Records from Non-Conformist sects (those that broke off from the Church of England) have often been lost or destroyed by the ravages of time. Sometimes our ancestors weren't affiliated with any religion. Because parish registers are the only source of vital records before civil registration began in Scotland in 1855, records for Scottish ancestors can often hit a brick wall for those who died before that year.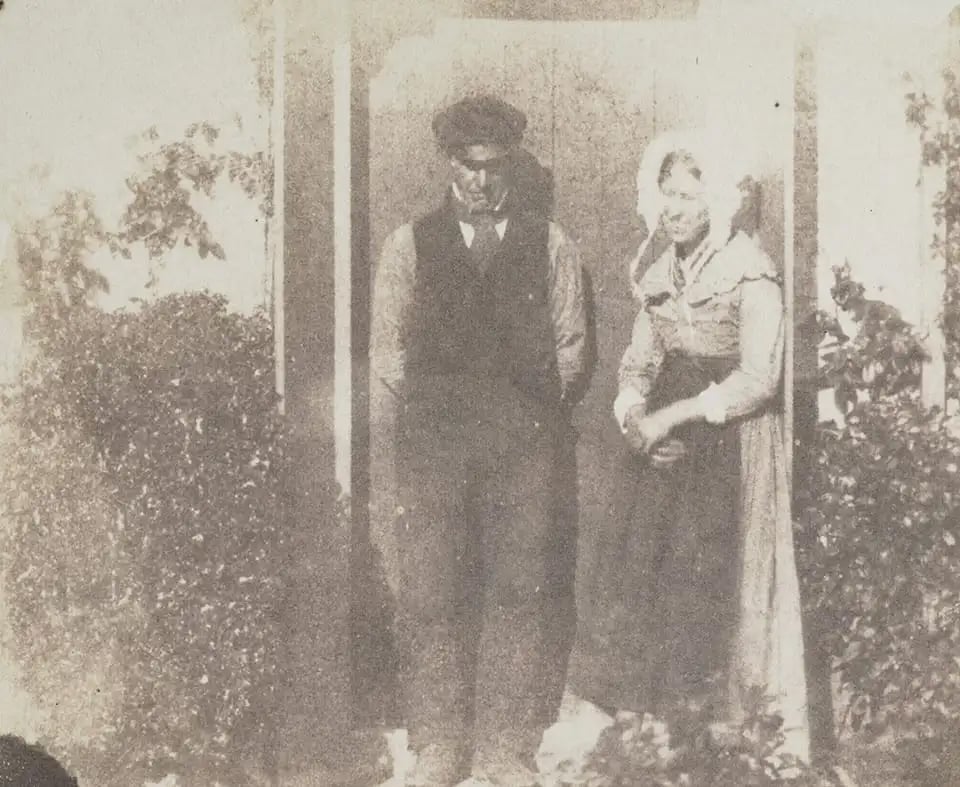 Where To Find Scottish Genealogical Records Online
Scotland's People (https://scotlandspeople.gov.uk) is a website run by the government. It is absolutely fabulous: it includes civil records of births, marriages, and deaths from 1855 onward, many parish registers and kirk session records, censuses, wills, historical photographs, maps, and government records. It is a pay-per-view site, but the charge is very reasonable.
Some digital copies of census records (1841 to 1891) and many parish registers are also available at no cost on the FamilySearch website. Microfilms at the Family History Library in Salt Lake City include many of the other records public at Scotland's People. Still, you must search each microfilm individually, which is less efficient than a website search. The cost at Scotland's People more than compensates for the research time. 
Most records from Scotland are online at Scotland's People, Family Search, Find My Past, and Ancestry. Only occasionally would an onsite researcher be able to find more information in Scotland, for example, to look at local churchyards for a gravestone or to locate living descendants of ancestors through local phonebooks or family lore. 
Genealogical Research In Scotland: Church of Scotland Parish Registers
Parish registers, as mentioned above, are generally available for those who belong to the Church of Scotland and are a huge help in finding Scottish ancestors. However, some Non-Conformist registers have yet to be digitized, or they are not available at all. The earliest parish registers in Scotland began in 1553, and most Church of Scotland registers began by 1600. Suppose the person of interest died in Scotland after 1855. In that case, chances are excellent that their death record will list their parents' names, providing an avenue to extend the ancestry in parish registers. 
Find Your Scottish Clan and How To Avoid "Scam Clans"
Highland Clans are still active in Scotland, so if your ancestor belonged to a clan, you could contact the clan leadership for more information. Warning: be sure you contact the authentic leadership. "Scam clans" abound on the internet, promising to send crests and tartans for almost any surname, even those that obviously did not originate in Scotland. Remember, too, that lowland Scots did not often affiliate with a clan, and not all surnames are represented with a clan.
(See the clan map of Scotland from Wikipedia below.)
How To Research Scottish Ancestors Who Changed Their Surname
My favorite story of finding Scottish ancestors was my own. Before my great-grandfather, Robert Logan Scott came to the United States, his father, who stayed behind, indicated the family's "right" surname was Ferguson or Fram. Robert's parents married his father using the surname Ferguson, and their older children were christened with the Ferguson surname.
However, on the 1861 census in Glasgow, they were Scotts. We searched for years for a baptismal record for John Ferguson, and recently, my brother took a Y-DNA test that linked us to a specific Frame family in Dalserf, Scotland, in the early 1770s. We still haven't found paper records to link up with the Dalserf Frames, but we know they are our ancestors. 
Working With Legacy Tree Genealogists
Legacy Tree Genealogists are hard-working people who care deeply about serving our clients. It may not be unique in the industry, but we often hear how pleased our clients are with our personal interaction and professionalism. 
Professional genealogists know where to search for documents and the record sets available in different parts of Scotland and are expert at finding Scottish ancestors. Old handwriting is often difficult to decipher, and our experts are skilled in that aspect of research. 
What I love the most about working for Legacy Tree is the people I work with, not only as colleagues but as the people we help. As I research family trees for others, I start to feel the personalities of these ancestors, and they almost become old friends. 
If you'd like to schedule a consultation with Jamie or any other of our worldwide genealogists, you can fill out the form on this page here.