Why Don't I Share Any DNA with My Known Relative?
One of our genealogists shares her answer to the question, "Why don't I share any DNA with my known relative?" after her own surprising DNA results.
Recently, Carolyn Tolman, Project Manager at Legacy Tree Genealogists, and I discovered we are fourth cousins. Her great-great-grandmother Rosa Clark is the sister of my great-great-grandmother Sarah Annie Clark.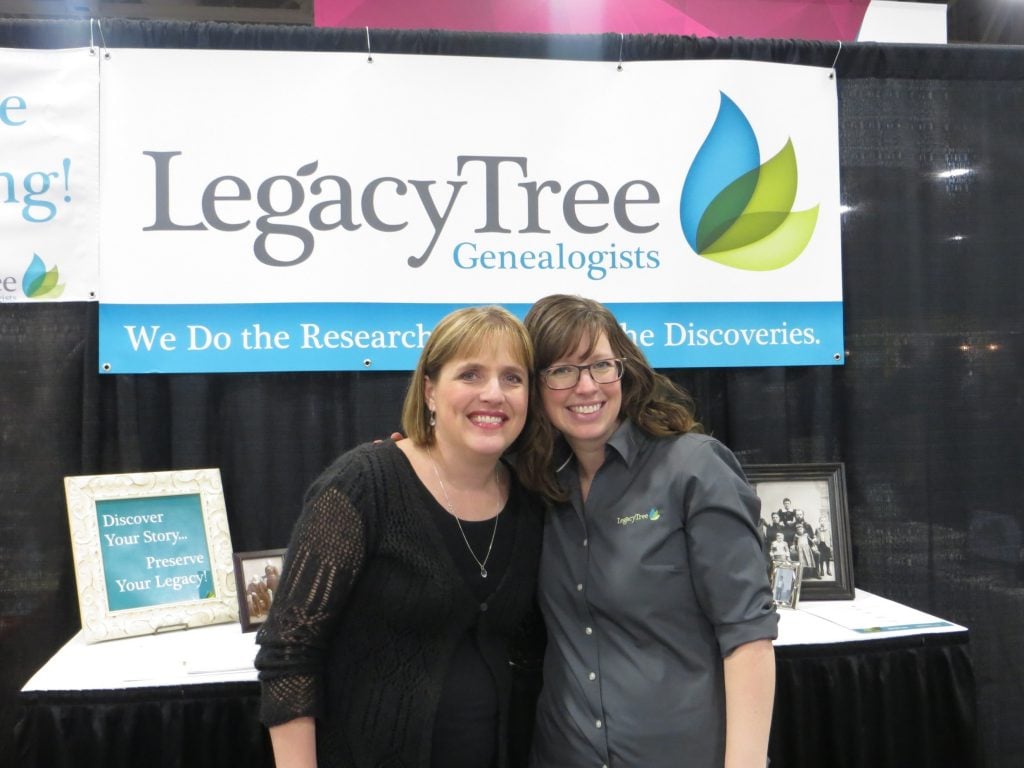 Not long after we made the discovery, we were sitting in a DNA chromosome mapping session together at Roots Tech. I leaned over to her and suggested we use our shared DNA to begin mapping our Clark DNA. We logged into our AncestryDNA accounts immediately but couldn't find each other in our match lists! What if one of us had misattributed paternity? What if one of us is not biologically a Clark?!
Maybe we had just missed each other while quickly scanning our DNA match lists. Thousands of matches aren't easy to skim through, especially while listening to a lecture. We moved to GEDmatch where we could quickly compare our kits in a one-to-one autosomal DNA comparison. (Autosomal DNA includes all your chromosomes except your sex, X and Y, chromosomes.) The results were definitive. We share no DNA—zero centimorgans.
Why Don't I Share DNA With My Known Relative?
What do you do when you know you should be related to someone but you share no DNA? Is the analysis tool wrong? Do one of you have a big family secret waiting to be discovered? It's not the tool, and regarding a big family secret—maybe yes, maybe no. It depends.
Because we get to analyze DNA results every day at Legacy Tree Genealogists, we knew that fourth cousins don't always share DNA. According to a study cited by ISOGG, there is a 30 percent probability fourth cousins won't share autosomal DNA.[1] There was no need to panic yet.
We decided to compare our DNA a generation closer. We compared her father to me—third cousins once removed—and still no shared DNA. I knew my aunt had tested and uploaded to GEDmatch so I located her kit number and we compared my aunt to her father. Almost 98 percent of third cousins share DNA. If they shared no DNA, then it would be time to consider the possibility of misattributed parentage on one of our lines. With relief, we discovered her father shares 28.7 cM of DNA with my aunt.
The Role of Genetic Inheritance
You might ask why I share no DNA with Carolyn's father when my aunt does? My aunt's DNA contained segments that either my mom did not inherit or that my mom did not pass on to me. This is why it is so important to test multiple relatives and examine each of their DNA match lists when solving a DNA mystery.
You might also notice that Carolyn's dad and my aunt share a low amount of DNA for their proposed relationship. In fact, this amount of DNA has only an 8.87 percent probability for third cousins. Does this mean there is a different relationship, not third cousins on the Clark line, that is the real relationship? Is there STILL a big family secret? We scanned our match lists for a key match—a descendant of Annie and Rosa's siblings—someone we would both match but is independent, not descending from either Annie or Rosa. Such a match could help in confirming that neither of us have a break in our biological line. Sure enough, we found a match descended from a brother of Sarah Annie and Rosa who was on both our match lists sharing a reasonable amount of DNA with both of us. We could search further finding additional matches who descend from other siblings.
Because of the document evidence showing our relationship and the DNA evidence between Carolyn's father and my aunt, and our shared Clark matches, we can reasonable conclude there are no family secrets in our Clark line and we really are fourth cousins, by blood, even if we share no DNA.
If you've taken a DNA test and need help analyzing the results, or if you have a genealogy question you think DNA might be able to help answer, we would love to help! Contact us to discuss your questions and goals, and we'll help you choose a project option and get started.
[1] ISOGG Wiki, "Cousin Statistics," International Society of Genetic Genealogy, https://isogg.org/wiki/Cousin_statistics, accessed April 2019.