Legacy Tree Onsite: The Family History Library
The rapid expansion of internet digitization projects and genealogy websites means that, now more than ever, genealogy can be generally be done and done well using a variety of online sources accessible to researchers (both professional and hobbyist) from the comfort of their own homes. From vital records to newspapers and wills, there has never been a better or easier time in history to work on your family tree. Many genealogists who have been in the industry since before the advent of the internet can attest to its enormous role in making historical records widely available to the general public and to the new, widespread enthusiasm for the topic around the world.
Still, though, despite the great resources being poured into this effort, there remain millions and millions of records globally which are still not to be found online. At Legacy Tree Genealogists, our goal is to find ways around these limitations for our clients. Sometimes this involves dispatching an onsite agent to visit an archive, church, or government office in a foreign country where the records are housed. Our ongoing #legacytreeonsite blog series is a testament to the value of these researchers and the exciting things to be found abroad.
But…before we reach across the ocean, we first look in our own backyard.
Legacy Tree Genealogist's main office is located mere blocks from the Family History Library in downtown Salt Lake City, Utah, USA. With almost 150,000 square feet of space spread over five floors, this is the largest genealogical repository in the world. It contains over 2.4 million rolls of microfilm and over a quarter of a million books, in addition to newspapers and digital collections spanning the globe. Maps, gazetteers, language dictionaries, encyclopedias and finding aids assist researchers in making educated decisions about their next steps.
Recent discoveries made for our clients using Family History Library resources have included naturalization records for immigrants from Spain, probate packets for a Georgia man in the early 1800s, German newspapers, and Italian Catholic parish books.
But books and microfilm are not the only draw for patrons. One of the greatest draws for many visitors is the hands-on personalized help that is available, especially to newer researchers in need of direction and assistance. Run by the Utah-based Church of Jesus Christ of Latter-day Saints, the library is staffed by church volunteers, missionaries, and employees (including professional, credentialed genealogists) who stand ready to help individuals with everything from using a microfilm reader to reading a difficult document. The library staff, particularly on the international floor, can read and speak dozens of languages and it's not uncommon to hear conversations going on in multiple languages at any given time.
Finally, in addition to one-on-one help, free classes on specific genealogical topics are hosted several days a week – many of them online, in case you can't go in person. Recent lectures have included finding death notices in Norway, using the library catalog, and researching in the Mid-Atlantic region of the United States.
Technological resources, too, are in abundance. While many genealogists now own and are comfortable using a computer, the vast majority of us do not have home access to the variety of copy machines, scanners, faxes, microfilm readers, microfilm digitizers, and other tools made available at the Family History Library.
Need a book scanned? Want to preserve old family photos? Want copies of that birth record you just found on microfilm? All of this can be done in a matter of moments, and most of it for free (especially if you bring your own flash drive on which to store your files). Obtaining paper copies or printouts of documents is one of the only things in the entire library which costs money, and even it can be done for a very small fee – around $0.05 per page. One cannot check out books or other materials from the FHL as with other libraries, but the copying and scanning facilities enable you to take what you need home with you just the same.
Except for holidays, the library is open Monday from 8-5, Saturday from 9-5, and other weekdays from 8 a.m. until 9 p.m. (it is closed on Sundays). Their website indicates that they are visited by an average of 1,500 people every day – many of whom have traveled from across the U.S. or even from around the world to do research at this unique facility.
Group tours are also available, and entire organizations around the U.S. even organize yearly trips to come as a group. For example, I once struck up a conversation there with a gentleman from Texas who had come to Utah with other members of his local genealogy society. The twenty or so of them flew to Salt Lake City together, rented rooms in downtown hotels, and spent the greater portion of their days for a week straight in the library conducting research using the resources which were not usually available to them back home in the Lone Star State. The value of this repository is well-known.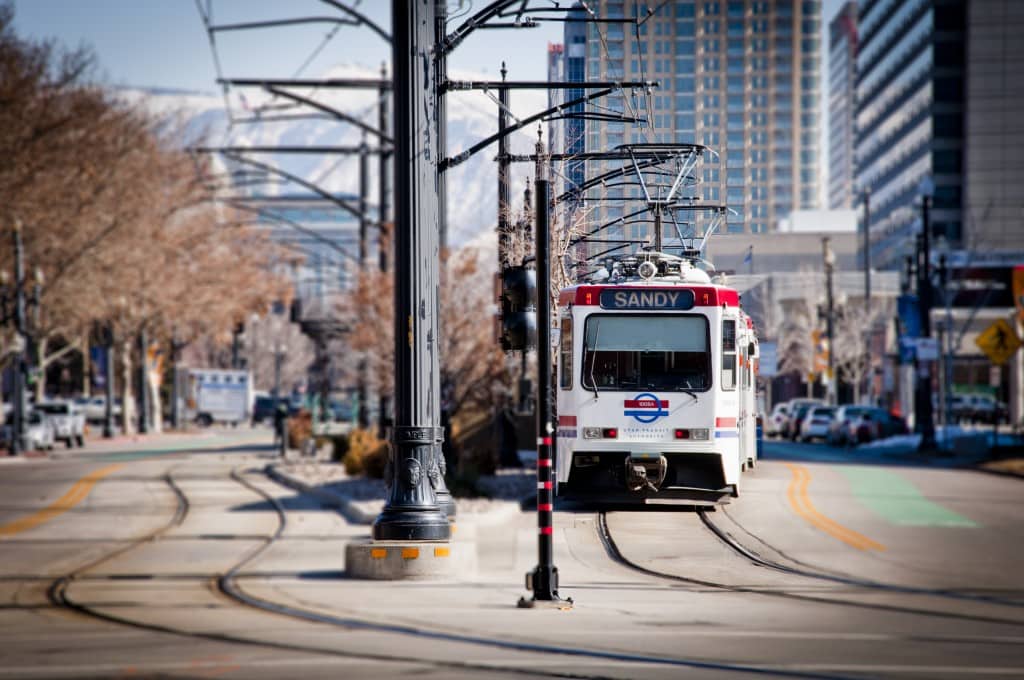 One of the unique features that we at Legacy Tree offer to our clients is close proximity to this repository. Access to its millions of records is within a short, pleasant walk, and most client projects contain at least one record obtained either directly from its shelves or from its increasingly large collection of digitized records. It is an invaluable resource we – and the rest of the genealogical world – could not do without.
Maybe you can't come to Salt Lake City anytime soon. Need records you know the Family History Library has? Do you think your brick wall might be broken down by records we could access for you? Contact Legacy Tree Genealogists today for a free consultation.