What To Expect When You Hire a Genealogist: Team, Process, Timeline
What can you expect to happen when you hire a genealogist? What's the research, editing, and final production process like? How do they help you reach your goals? How long will it take for them to help you fill in the gaps of your family history research? Every genealogist and professional genealogy firm works a little bit differently, but here's what you can expect when you hire Legacy Tree Genealogists to help you with a family history research or biological family project.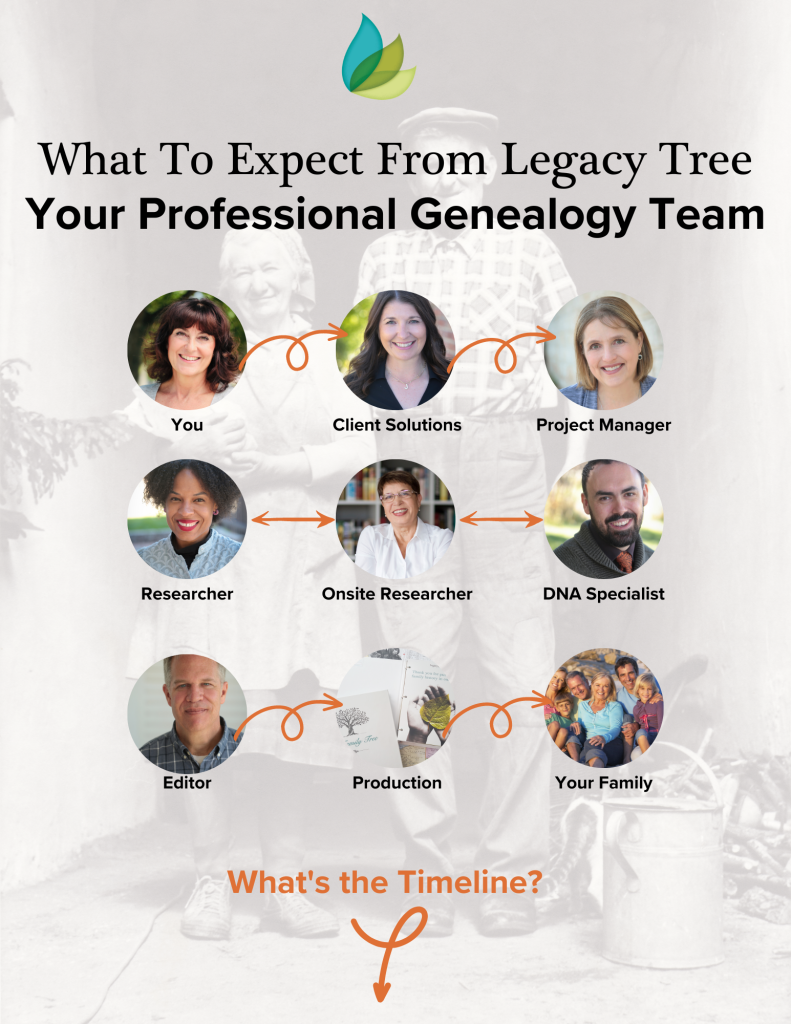 Why Would You Hire a Genealogist?
When you work with Legacy Tree Genealogists, you're working with an entire team to ensure accuracy and quality. You'll be in direct contact with your Project Manager throughout the entire process, and they will communicate your goals and needs with professional researchers who will help you fill out your family tree with confidence.
Even though there is so much documentation that has been digitized and is accessible online, there is still far more documentation that is NOT available online. We have a network of global onsite researchers to not only help us obtain physical documentation, but they are able to complete any translations required to ensure accuracy and efficiency. This saves you the cost of traveling, and years of learning a new language!
Legacy Tree Genealogists Timeline: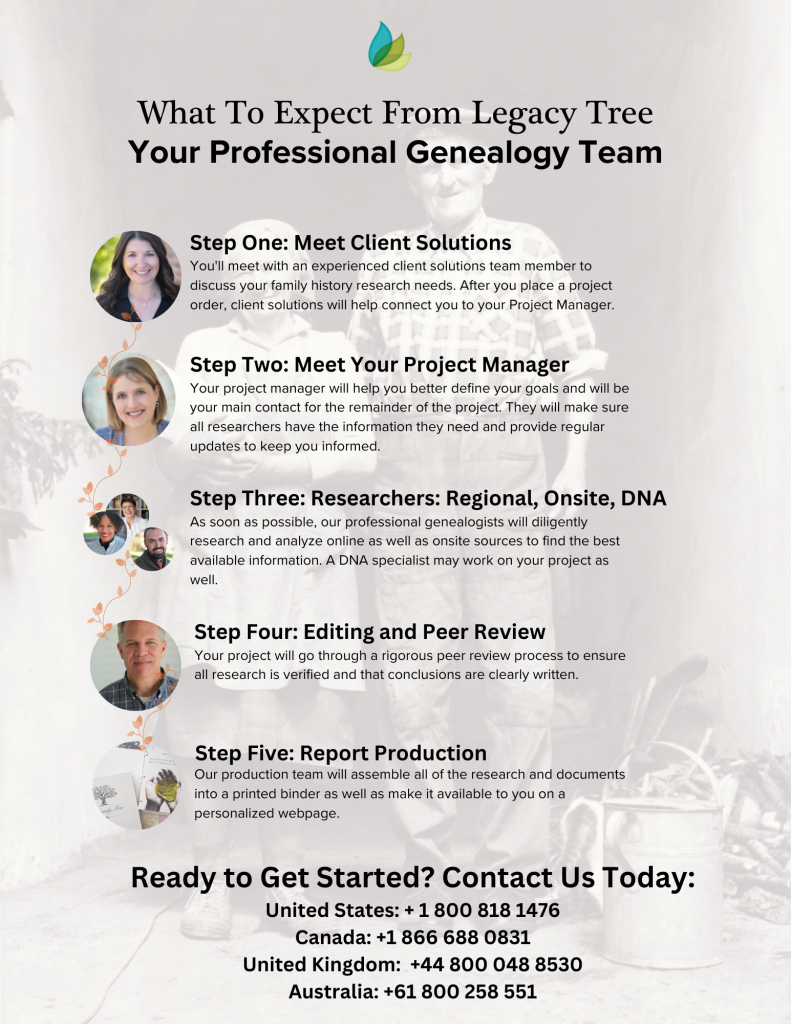 After you first meet with a member of our client solutions team, you'll be assigned a Project Manager. Based on your needs and goals, they'll assemble the right team of researchers for you. Once all of the research is complete, it will be edited and peer-reviewed to ensure accuracy and clarity. At the end of the research project, you'll have a professional research report with all the documentation in both printed and digital form for your entire family to access.
What To Expect When You Hire a Genealogist: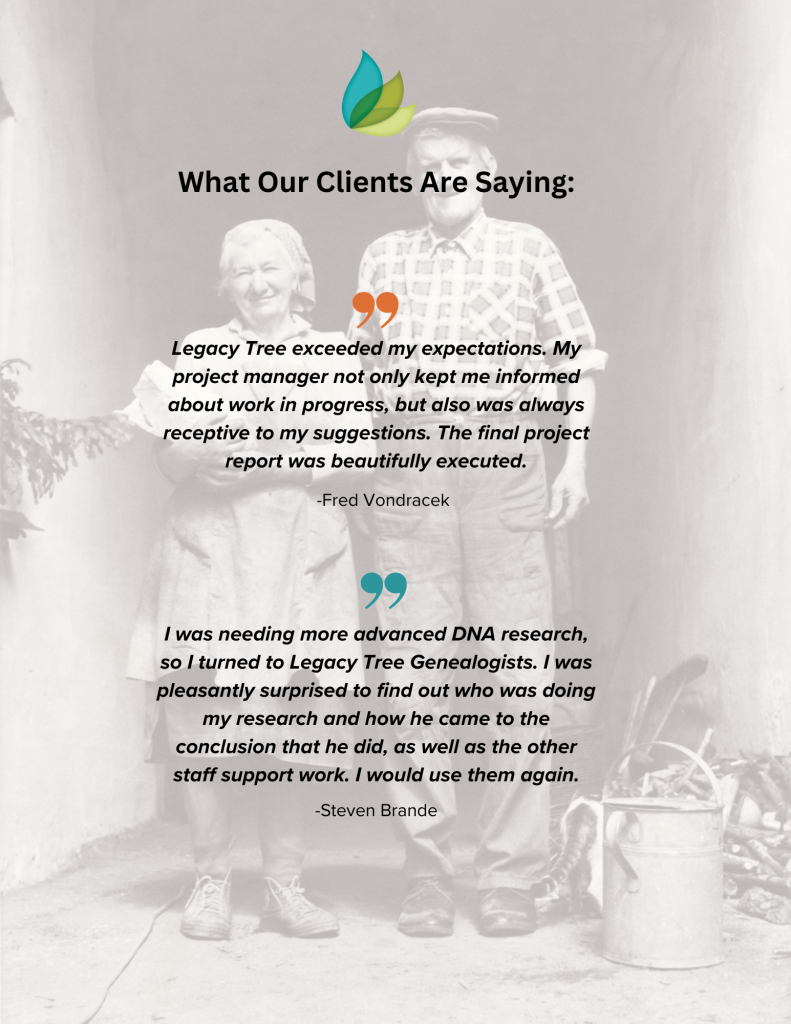 To speak with one of our client solutions team members, fill out this form here or call us at 1-800-818-1476.