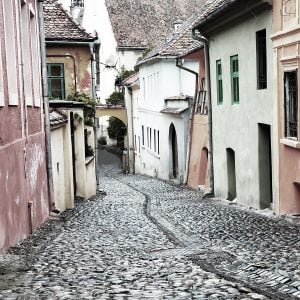 Tracing ancestors can be complex when your family emigrates from another country. Research is especially complicated for Eastern Europe, where many countries experienced border and name changes over the years. Legacy Tree Genealogists' Michelle Chubenko provides tools and tips for identifying and researching ancestral villages in Europe.
In the past 150 years, Central and Eastern Europe have seen numerous border changes. While researchers may be familiar with the modern successor states, familiarity and knowledge of the historical geography and Empires are paramount. Today the landscape of Central and Eastern Europe includes Albania, Armenia, Belarus, Bosnia and Herzegovina, Bulgaria, Czech, Croatia, Hungary, Macedonia, Moldova, Montenegro, Romania, Poland, Russia (Federation), Serbia, Slovakia, Slovenia, and Ukraine.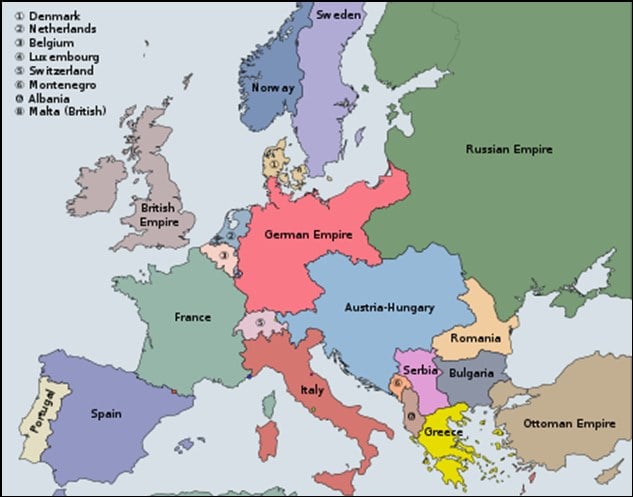 You don't need to rely only on Wikipedia to provide historical information for your ancestral location. There are also other readily available tools for you to use to create a 'historical snapshot' of the village, town, or city.
First Steps – Determine the Ancestral Village
Before setting off on the journey, it's a good idea to conduct preliminary research to assemble a firm foundation of knowledge. Start by exhausting your home resources, governmental records, and church records for your ancestor and extended family members. Create a list of hometown names from records since domesticated spelling may be phonetic aberrations of the true placename. Additionally, you may find that your list includes name changes or the use of a modern town name due to governmental jurisdiction transitions or translations (i.e., German to Polish). From the assembled records, create a timeline of changing governmental control and administrative jurisdictions for the European area of your ancestor. For example, were you aware that the country of Poland ceased to exist from 1772 through 1918? During these 146 years, your Polish ancestors were citizens of Germany/Prussia, Imperial Russia, or the Austrian Empire. Watch for clues in contemporary records to point you to the correct historical empire.
Historical Geography
In 1900, three Empires ruled Central and Eastern Europe: 1) the Kingdom of Prussia (Germany), 2) Imperial Russia, and 3) Austria-Hungary. Each of these Imperial states governed over multi-ethnic and multi-lingual populations. Don't overlook three centuries of history! It is essential to learn and understand how your ancestral homelands were known to the rest of the world.
There were regional or territorial names within each empire that you may find in your ancestor's records after their immigration. Names to watch for are Posen, Silesia, East/West Prussia for German citizens; Pale of Settlement, Bessarabia, Volhynia or Congress Poland for Russian Empire citizens; and Galicia or Bukovina for Austrian citizens.
Some post-World War II countries or regions include the former Yugoslavia (Jugoslavija / Југославија), Interwar Poland / Second Polish Republic (Rzeczpospolita Polska), Czechoslovakia (Československo / Česko-Slovensko), East Prussia (Ostpreußen) and the Union of Soviet Socialist Republics / U.S.S.R. (Союз Советских Социалистических Республик).
Tools: Maps & Gazetteers
From the country-level down to the local cadastral map (like a plat map), maps are critical visual resources to keep in mind. Both print and digital options are readily available to show you the location of your ancestor's hometown.
Two recommended published books are The Palgrave Concise Historical Atlas of Eastern Europe, compiled by Dennis Hupchick and Harold Cox, and The Family Tree Historical Atlas of Germany by James M. Beidler. The top two digital options include:
Gazetteers or placename dictionaries contain historical data relating to villages, towns, cities, and regions. A popular gazetteer for German locations — Meyers Orts- und Verkehrs-lexikon des deutschen Reichs, a dictionary of areas within the German Empire (1871-1918) — is commonly known as the online database Meyers Gazetteer.
Other helpful gazetteers are Genealogical Gazetteer of the Kingdom of Hungary compiled by Jordan Auslander; the Austrian publication Gemeindelexikon der im Reichsrate vertretenen Königreiche und Länder [Gazetteer of the Crown Lands and Territories Represented in the Imperial Council], 14 volumes; Списки населенных мест Российской Имперіи, 1861-1885 [Lists of Populated Places in Imperial Russia, 1861-1885], 62 volumes; and the Słownik geograficzny Królestwa Polskiego i innych krajów słowiańskich, 1880-1902 [Geographic Dictionary of the Kingdom of Poland and Other Slavic Countries] 15 volumes.
From these gazetteers, you will find historical details such as population (male and female), languages spoken in the location, religious detail, farming or industrial data, and locations of nearby train stations, telegraph offices, and local police stations.
Tools: Schematisms / Schematismus / Szematyzm / Šematism
The term schematisms may be unfamiliar to many researchers; however, you will find its usage in European publications more common. The word builds off the definition of "schematics" relating to a scheme or diagram. Publications entitled schematisms (Latin: Schematismus; Polish: Szematyzm; Latinized Ruthenian from Cyrillic: Šematism) are often similar to what is more commonly called directories.
Researchers should seek out schematisms for government officials and religious organizations (diocese and others). Within each, you have the opportunity to find detail on local tax or judicial officials, Roman and Greek Catholic parishes, military outposts and personnel, and much more.
Genealogy Indexer is an excellent resource for locating digitized schematisms and directories, a website created in August 2008 hosting 1.9 million pages from 3,443 historical directories.
Pulling It All Together
Once you gather historical information on your ancestor's location, you can assemble the data to create a historical snapshot of your ancestral village through maps (cadastral, military survey, etc.), historical gazetteer and schematism summary detail (population, industry/farming, religious, etc.), and pictures/images from the period of interest. You can step back in time and see the ancestral location through the eyes of your ancestors.
At Legacy Tree Genealogists, our job is to help our clients discover their family history and create a written legacy for future generations. If you've hit a brick wall in your European research, let us help you advance your research with a consultation session or a full-research project. Contact us for a free estimate.