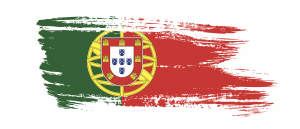 Want to know more about your family history in Portugal but need to know how to get started? Our experts at Legacy Tree Genealogists pulled together a simple research guide to help you discover your Portuguese ancestors and begin your Portuguese Genealogy project now. 
1. Finding Your Ancestral Hometown
Because Portuguese records are kept at the local level, it is imperative to know the ancestral hometown beforehand. [1]  If you already know your ancestral hometown in Portugal, jumping into Portuguese records should be a simpler process. However, many others search for their Portuguese ancestors who crossed the pond and settled in the United States, Brazil, or elsewhere. 
A professional genealogist's rule of thumb is to go from what is known to what is unknown. Start your research session by hunting down your ancestor's records that were created in places you know they lived in. Often, these records provide clues that will point you toward your ancestral hometown in Portugal. 
If you're not finding a record that names your ancestor's hometown in Portugal, here's a pro tip: determine if your ancestor had siblings, parents, or other relatives that left Portugal, perhaps even immigrating with your direct-line ancestor. Following these collateral lines may reveal the information you need to dive into records in Portugal. 
Jumping from Brazil to Portugal: While U.S. records often have centralized, indexed databases that make U.S.-to-Portugal research easier, locating ancestors that emigrated from Portugal to Brazil may prove more challenging. Most Brazilian records have yet to be digitally indexed, are not internally indexed, and/or require page-by-page searches through 1,000+ paged microfilms (often available via the FamilySearch Catalog). Like Portugal, Brazilian records are also kept at the local level, and searching for your ancestors there requires knowledge of the ancestral hometown in Brazil. 
2. Understanding What's Available: Record Sets in Portugal
After determining where exactly your ancestors lived, the next step is determining what record sets are available to meet your research goals. Below we've outlined the most common record types you may come across in your Portuguese genealogy searches. 
Parish Registers—records created by the Roman Catholic Church are integral to family history research in Portugal. Formerly Portugal's state religion, Catholicism has dominated Portugal's government and culture for centuries, and even today, the Catholic Church still stands as Portugal's "largest religion."[2] 
Containing some of the oldest vital records for Portuguese research, Roman Catholic Church records are still extant back to the early 1500s. These record sets typically include baptismal records, marriage records (including processos de matrimônios or marriage process files), and death and burial records. These genealogically rich records can tell you when and where your ancestor was born, what their parents' names were, what their grandparent's names were, and often much more! 
Civil Registration Records—although legislation requiring civil registration records in Portugal was passed in 1832, not all complied with Portuguese law until 1878. [3] Before 1832, the Catholic Church was solely responsible for recording vital events. Please note that by 1878, the local Catholic priest acted as the civil registrar for those of the Catholic faith.  
This system stayed in place until 1911, a year after the Portuguese Revolution overthrew the centuries-old monarchy in Portugal. [4] Under the new government, the First Portuguese Republic established the civil registrar in 1911, which still stands today. [5] The civil registrar holds the following types of records: 
Nascimentos

—birth registration records naming the child, date, and place of birth, names of parents, and names of grandparents

 

Legitimações—

records created for children born out of wedlock whose biological parents were married after the child's birth

 

Casamentos/Matrimônios—

marriage records include the names of the groom and bride, their birth places and ages, their marital status, and information regarding their parents

 

Óbitos—

death registration records include the decedent's age, date and place of death, names of parents, and place of burial 

 
Most likely, parish registers and civil registration records will be your primary go-to's while conducting your personal research in Portuguese genealogy. However, other record sets that may be of interest to you—such as passport collections or military records—may surface/become relevant while you search. Record availability will always depend on where exactly in Portugal your family was from and when they were living there. 
3. Online Repositories
in Portugal
Some of the best record sets for Portuguese genealogy research are available online at the tips of your fingers. Here are some of Legacy Tree's favorite Portuguese genealogy friendly websites that can help you access your ancestor's records: 
Tombo.pt—Once you have located your Portuguese ancestral hometown, Tombo.pt should be your first pit stop along your family history journey. Tombo.pt holds many record sets that are still unavailable through the FamilySearch Catalog and includes both parish registers and civil registration records. Better still, records posted on Tombo.pt are free and do not require a membership or subscription.  
Tombo.pt has a search bar in the top left corner on their main landing page, making the search for records in your ancestor's hometown simple and easy. You may also search for records by clicking on the district or region, located just below the general search bar on the left-hand side. 
If you cannot locate records for your ancestor's hometown, a little patience may pay off—in September 2022 alone, Tombo.pt added over 500 parish books to their online record collection and are still in the process of gathering their vast Portuguese record collection. 
The Azores—if your ancestors came from the Azores Islands, check out these websites:
Cultura Açores—this website includes parish registers and passports specific to persons from the Azores Islands. To start browsing their parish register collection and/or their passport collection, click here:

http://www.culturacores.azores.gov.pt/ig/registos/

 

 
Azores GenWeb—the Azores GenWeb site includes indexes to parish registers that may speed up your research process. Although their indexes are not comprehensive, click here to see if your ancestor's hometown is included:

http://www.worldgenweb.org/azrwgw/

 

 
FamilySearch—from the FamilySearch start page, go to the tab bar at the top, click "Search," and then click "Catalog." The FamilySearch Catalog allows researchers to search for available record sets by location and includes many record sets pertinent to Portuguese research. While some record sets within the FamilySearch Catalog are only available when working from a Family History Library, such as the Family History Library in Salt Lake City, other records are available via remote access. 
FamilySearch Historical Images—FamilySearch Historical Images may contain records that have not been incorporated into the FamilySearch Catalog or recognized by the FamilySearch Wiki. To find this collection, start at the FamilySearch home page. From the tab bar at the top of the page, click "Search," and then click "Images." Then, use the search bar to look for pertinent record sets in your ancestral hometown. What you find here may surprise you! 
CITCEM—the Centro de Investigação Transdisciplinar Cultura, Espaço e Memóra has a section on their website for digitally indexed parish registers. So far, their index collection is small. However, if your ancestor's hometown in Portugal was indexed and included here, this website can be a great research aid.  
To view their index collection, click here: http://www.ghp.ics.uminho.pt/genealogias.html  
Other Sites of Interest
Here's a list of some websites that, while not discussed exclusively in this blog post, may be of interest to your Portuguese family history research: 
Not finding what you're looking for online? 
 You may not be finding your ancestor's records online because they have not been made available digitally. If the records of your ancestor's hometown are not available online, they may be available at a family history center, such as the Family History Library in Salt Lake City, Utah.  
 In some cases (such as civil registration records created in the last 100 years), you may need to hire an onsite researcher who can access the records you're looking for in Portugal. LTG can get your family history project connected with an onsite researcher in Portugal that can assist you with your Portuguese Genealogy goals. 
Your ancestor's stories are waiting to come back to life through your family history research, and there is a wealth of resources at your disposal.
If you have Portuguese ancestry and would like help tracing their lineage, our experts can help! Contact us today for a free consultation to discuss which of our project options works best for you.
Sources
[1] "
Portugal Genealogy,"
FamilySearch Wiki
, https://www.familysearch.org/en/wiki/Portugal_Genealogy, accessed September 2022.
[2]
"Catholic Church in Portugal,"
Wikipedia
, https://wikipedia.org, accessed September 2022.
[3]
"Portugal Civil Registration,"
FamilySearch Wiki
, https://www.familysearch.org/en/wiki/Portugal_Civil_Registration, accessed September 2022.
[4]
Lara Silva, "The Portuguese Revolution of 5 October 1910,"
Portugal.com
, https://www.portugal.com/history-and-culture/the-portuguese-revolution-of-1910/, accessed September 2022.
[5]
"Como começar a sua árvore genealógica,"
Tombo.pt
, https://tombo.pt/conteudo/como-comecar-sua-arvore-genealogica, accessed September 2022.