How To Find Your Family Coat of Arms: United Kingdom and The Commonwealth
Are you curious if your family has a coat of arms that you may be entitled to use?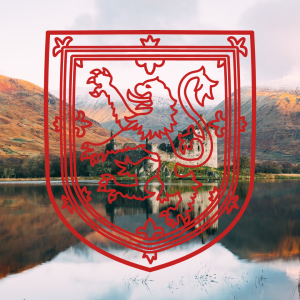 Many people find a coat of arms fun to display at home or a family reunion. Although selling coats of arms by surname has become a popular business, in most cases, they were granted for individual use only. While a coat of arms could be inherited, it could only be transmitted from father to son. Have you ever wondered if your family has one? 
What is a family coat of arms?
A coat of arms is a hereditary image, usually borne upon a shield. A coat of arms consists of a shield, supporters, a crest, and a motto. The use of coats of arms was developed in northern Europe in the mid-12th century for identification. Many kings, princes, knights, and other major power holders throughout Western Europe used a coat of arms. When transmitting a coat of arms, it had to be changed in some way to differentiate it from the one formerly used.
While there is no such thing as a coat of arms for a surname, one can be granted to a direct legitimate male descendant of someone to whom arms were granted or confirmed in the past. This makes one family group eligible for the coat of arms—not every one of that surname. According to the College of Arms, a woman can bear arms by inheritance or by a grant of arms to herself. However, women do not bear crests. If desired, a woman can bear their spouse's arms.
The regulations and guidelines surrounding heraldry and the right to use a coat of arms are largely the same across the United Kingdom, with a few differences.
United Kingdom and the Commonwealth: The College of Arms
Today, the College of Arms regulates the creation, registration, and identification of a coat of arms. The College of Arms was founded in 1484 and maintains official registers of coats of arms and pedigrees for England, Wales, Northern Ireland, and much of the Commonwealth, including Australia and New Zealand. 
The College of Arms can only establish the right to arms by registering official pedigrees showing a direct male line descent from an ancestor entitled to arms or by applying for a grant of arms. Grants can be made to corporations as well as individuals. To learn more, please visit https://www.college-of-arms.gov.uk/ 
Scottish Ancestry
For those with Scottish ancestry, it is important to note that a clan cannot have a coat of arms. The Chief of a clan may have a personal coat of arms. The College of Arms does not regulate the heraldry of clans but Lord Lyon King of Arms. Any resident of Scotland who owns a house or land may apply to the Lord Lyon King of Arms for a Scottish coat of arms. 
You may otherwise be able to apply for arms in the name of an ancestor who lived in Scotland if you can prove descent. Like the College of Arms, the Court of the Lord Lyon acts as Scotland's heraldic authority. For more information, please visit https://courtofthelordlyon.scot/ 
Legal Right To Use a Coat of Arms
While searching for a coat of arms for your family may be a fun activity, the creation and use of arms are regulated in the United Kingdom, and most people have no legal right to use them. However, there are ways to acquire your coat of arms or locate an ancestor's arms. You may be eligible to use it legally if you are a direct descendant of someone with a coat of arms. 
If you do display a coat of arms related to your surname, keep in mind that it does not actually belong to you. Additionally, unless you have proven to be descended from someone who was granted a coat of arms, it is possible the coat of arms never belonged to someone in your family tree but only someone related to that surname. 
Be sure to read our article "Eight Tips for Your Heraldic Research." To learn more about coats of arms and the use of heraldry in the United Kingdom, please visit the following websites:
https://www.college-of-arms.gov.uk/
https://courtofthelordlyon.scot/
If you'd like help finding out more about your ancestry, we'd love to work with you! Get a free quote here.