6 Strategies for Using DNA to Research Your Latin American Ancestry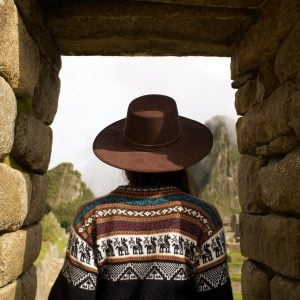 Latin American ancestry can be challenging to research due to the lack of comprehensive and easily accessible records. Available and surviving records can be challenging to access due to their location or language or because they have not been digitized and made available online. 
Because of these challenges surrounding the availability of records, many people in Latin America and of Latin American descent turn to genetic genealogy and DNA testing to learn more about their ancestry and genetic heritage and connect with relatives both in their native homeland and around the world. We share six strategies for using DNA to research your Latin American ancestry.
Latin American Ancestry: A Brief History  
The majority of Latin America was first colonized by Spain and Portugal during the 16th and 17th centuries, which brought Catholicism to the region. Spain established colonies throughout Central and South America, including present-day Mexico, most of Central America, and much of South America. 
The Spanish also established colonies in the Caribbean, including present-day Puerto Rico, Cuba, and the Dominican Republic. Portugal established colonies in present-day Brazil, the only Portuguese colony in Latin America. 
The role of the Catholic Church in the colonization of Latin America also helped shape the region's culture, beliefs, and values, and it remains a significant part of the region's history and identity today, especially as it relates to genealogically relevant records. 
The native peoples indigenous to these colonized regions were often enslaved or killed, and their cultures were suppressed. Additionally, nearly four million enslaved Africans were brought to Latin America as forced labor in cultivating and producing commodities, such as tobacco, rice, cotton, fruit, and sugar cane. 
DNA Testing for Latin American Ancestry
For those who have completed DNA testing, these centuries of colonization are reflected in their complex and diverse genetic admixtures, with many individuals having a mix of European, Indigenous, and African ancestry.
There is no one-size-fits-all answer to the question of the best DNA test to help with your Latin American research, as it will depend on your specific needs and circumstances. Researching and comparing different DNA testing companies before deciding is always a good idea. 
For autosomal DNA testing, some factors to consider include the size of the company's database, as this can affect the number and diversity of potential DNA matches, and your personal goals for taking the test, such as learning more about your family history, exploring your genetic ancestry, or for gaining health insights. And depending on your research goals, you may also want to consider if mitochondrial DNA and Y-DNA testing in conjunction with autosomal DNA testing can help further your progress.
Six strategies to help you effectively use genetic genealogy in your Latin American ancestry research include:
Identify your ancestors

Start by gathering as much information as you can about your ancestors, including their names, dates of birth and death, and any other relevant details. This information can help you focus your research and identify potential records and sources to explore.

Test with multiple DNA testing companies


Many different DNA testing companies are available, and some have more extensive representations of Latin American customers within their databases than others, which can increase the chances of finding relatives or matches. To get the most comprehensive view of one's ancestry, it's a good idea to test with multiple companies and compare the results.

Additionally, you can maximize your DNA test results by uploading one set of results to a company that accepts autosomal DNA transfers–either for free or for a one-time fee to unlock advanced tools.

Understand the limitations of DNA testing



Genetic genealogy can provide valuable information about one's maternal and paternal ancestry but is only genealogically useful for up to approximately six generations. After this, some ancestors in your family tree will not have contributed significant amounts of DNA to your genome due to the random nature of autosomal inheritance.

Mitochondrial DNA testing focuses on a person's direct maternal ancestry. Both biological males and females can take it, whereas Y-DNA testing to trace one's direct paternal line is only available to biological males.

Additionally, DNA testing can't provide information on the cultural, social, or economic aspects of an individual's ancestors.

Understand the complexities of DNA testing


While it can help discover relatives and distant pasts, it can sometimes be complicated. It's important to be prepared for unexpected or surprising results. For example, you may find out that you have relatives you never knew you had or that your ancestors came from a different region than you had initially thought.

Test close and known relatives


You can help make it easier to identify your DNA matches by testing known relatives, including siblings and second cousins, and prioritizing the testing of your oldest living relatives. Full siblings share about 50 percent of their DNA, but it is a different combination of DNA than what you inherited. Second cousins share great-grandparents and can help to identify which one of your four grandparents might be the connection between you and a DNA match.

Additionally, testing as many descendants as possible of your ancestor of interest can help increase the coverage of that ancestor's genome. Suppose you are considering DNA testing and located outside of the United States or plan to ask a relative who lives abroad to perform DNA testing. In that case, ensuring the DNA testing company you are considering ships to that location is important.

Connect with your DNA matches

Collaborating with genetic cousins can benefit your genealogy research for several reasons. Not only can your DNA matches help you identify shared common ancestors, but it provides the opportunity to share information such as family photos, documents, and stories. In many cases, DNA matches can also give clues to your ancestor's FAN network– "Friends, Associates, and Neighbors."

The FAN principle refers to the idea that when trying to learn more about an ancestor or a historical person, it can be helpful to investigate the people close to them. These people may have known the person well and may have information or documentation about them, such as letters, diaries, or photographs.

Additionally, studying the people around your ancestor can give you a better understanding of their community, lifestyle, and social context.
Latin American Ancestry Available Records
Turning to available and relevant genealogical records, despite the varying landscapes and cultures, the most frequently utilized record types throughout Latin America are Catholic Church parish records and Civil Registration records. Catholic Parish records hold significant value in researching ancestry in Latin America, as they can provide information about an individual's name, birthdate, parent's name, place of residence, and names of both maternal and paternal grandparents and/or godparents.

Other types of records that may be available include census records, notarial records, and military records. For those records not available online, Legacy Tree Genealogists has a valuable and experienced network of onsite researchers in locations throughout Latin America, including Argentina, Brazil, Canary Islands, Chile, Cuba, Dominican Republic, Ecuador, Portugal, Puerto Rico, Mexico, and Spain, who are available to help.

Overall, DNA testing can be a powerful tool for uncovering one's ancestry and learning more about one's family history. However, it's essential to keep in mind the limitations of DNA testing and to use it in conjunction with traditional document-based genealogy research. With the right approach and patience, DNA testing can provide valuable insights into your Latin American ancestry.
If you'd like to work with our team of genetic genealogists to help you through any brick walls, schedule a consultation here to get started!